Take the career exploration challenge while on a road trip this summer
Tips for utilizing new experiences as teachable moments while on the road.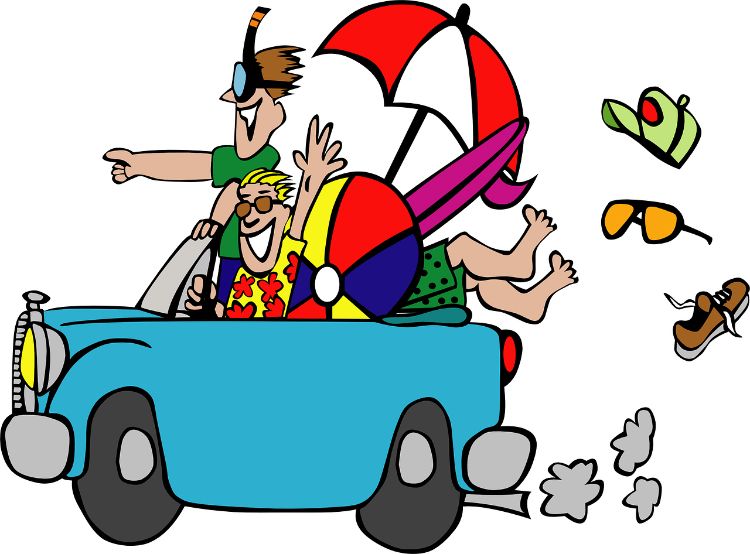 Did you know summertime can be a great time for career exploration? This is a time of year when many families take to the road for vacations or visit distant friends. There are many non-formal ways for youth to learn while on a family trip. No matter what age, road trips are a great vehicle for exploring careers because youth come into contact with new people and situations every day. Michigan 4-H recommends using this time to capitalize on youth's natural curiosity, help them see connections and utilize the time you have together in the car.
Here are a few tips for different ages.
Elementary age children
Help students identify different jobs as you travel. This could be as simple as saying, "Did you know it's someone's job to look after these zoo animals?"
Engage workers you meet along the way. Ask the zookeeper what their favorite animal is or how the tour guide first got interested in their job.
Encourage your child to ask questions.
Play a game of naming jobs that start with each letter of the alphabet – this is a great game to play in the car!
Middle school youth
Make a game out of identifying careers throughout the day. For instance, while waiting for dinner, each person could make a list of all the jobs they remember seeing that day (everything from waiters and construction workers to small business owners and park rangers). See who can list the most!
Encourage youth to politely ask people questions about their jobs.
After visiting an attraction, discuss with your children the various jobs that make the whole thing work. For instance, at an amusement park, it may be easy to see the people who work at various rides, but for the park to be successful, they also have accountants, engineers and ride designers, sales and marketing teams, electricians and many other "behind the scenes" workers.
High school youth
If you're visiting friends or family, encourage youth to ask them about their jobs. Have them explain how they picked their career path as well as the education or preparation needed along the way. Even if your kids have grown up knowing Uncle Johnny is a deep-sea crab fisherman, they may not have thought about the choices made along the way. This is a great reminder that these family or friends might be great resources for career support in the future as well.
Arrange for youth to spend a day or part of a day with their aunt or uncle at work. Even if it is not a career field they are interested in, they will learn a lot about the world of work, as well as getting to know their family member better.
Plan ahead to visit an attraction or area of the country where there is a job your child is interested in pursuing. This can be as formal as to include some job shadowing, or just a chance to see the job in action. Encourage your child to think of some questions ahead of time to ask the person or people you will see. See the National 4-H curriculum, "Build Your Future," for more help and resources for this type of activity.
Finally, this may also be a great time to talk about your own job with your children! Often we get so caught up in day-to-day routines that you may never have had the opportunity to tell the story of how you chose your career path or what you do when you go to work. It can be helpful for your children to understand your line of work, how you arrived on your career path and the lessons you learned. It will also help them to understand you as a person.
Just because the kids are out of school doesn't have to mean there are no opportunities for learning. Summertime road trips are a great opportunity to explore all of the jobs and careers all around us. Pick a few of these ideas for your next road trip!
Michigan State University Extension and Michigan 4-H have many more resources for learning how to get the most out of summer, such as articles about how babysitters can be entrepreneurs, oral storytelling and smooth summer tips.