Tar spot is impacting corn yields and causing stalk lodging during harvest
We are seeing widespread incidence of corn tar pot in southwest Michigan as fields open up for harvest.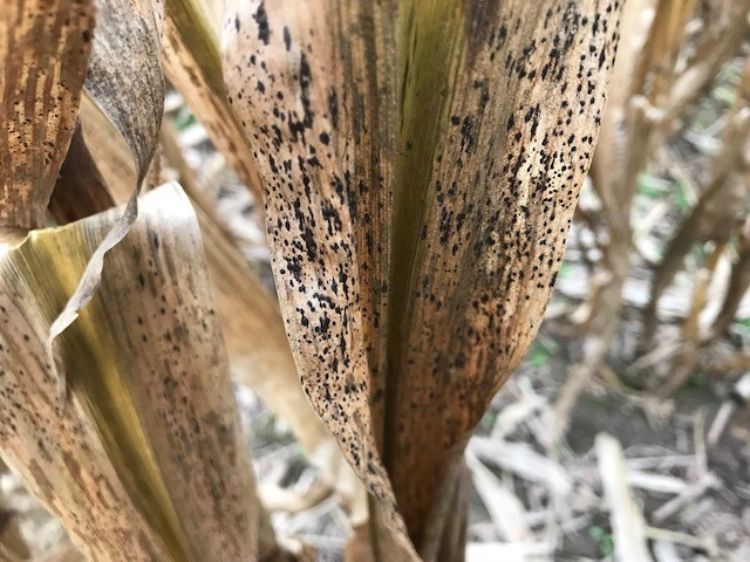 Tar spot, a fungal leaf disease of corn, was first reported in the U.S. in 2015 and in southwest Michigan's Allegan County in 2016. As fields have been opened up by harvest operations this fall, we are beginning to see widespread incidence of the disease in many fields across the region.
Tar spot is a fungal pathogen that causes raised black lesions on the leaves and husks of corn plants. Growers are often describing the visual symptoms of the disease as leaves that have been speckled by black paint or motor oil. The disease causes rapid loss of green leaf tissue in infected plants, usually later in the season. The defoliation tends to cause the plants to scavenge carbohydrates from the stalk tissue, often leading to increased lodging.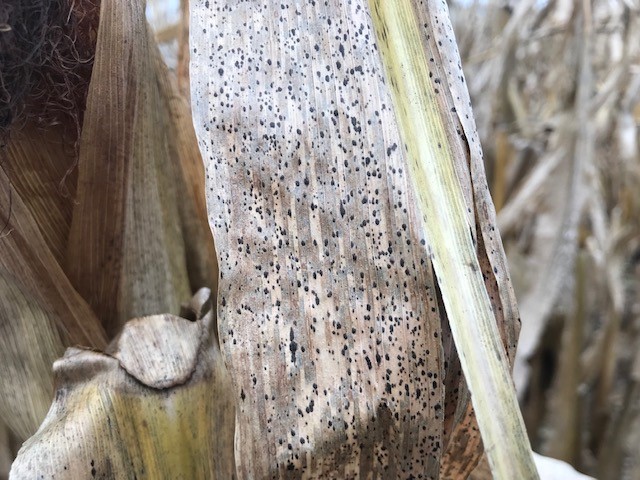 You might see the impacts of the disease in your fields as pockets of unusually heavy stalk lodging. It also is being spotted on combine yield monitors as pockets of reduced yields in fields. The disease has been reported as causing a 30-40 bushel per acre or more yield reduction in areas of corn fields that have been heavily infected with the disease. Growers are also reporting seeing differences between hybrids planted in the same fields. This is consistent with reports from University of Illinois researchers.
We have had reports of tar spot being found in Van Buren, Cass and St. Joseph County fields over the last couple of weeks. It is being reported in irrigated and dryland production fields. In at least one incidence, irrigation seems to have caused increased infection and severity as compared to the field's dry corner areas (non-replicated field observation).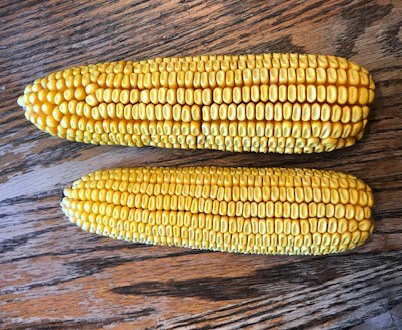 Michigan State University Extension field crops pathologist Marty Chilvers conducted field research during the summer of 2018 in Allegan County, evaluating the efficacy of fungicides at controlling tar spot. He also scanned hybrids entered into the Allegan Corn Performance Variety Trial for tar spot. Martin will be presenting results from this preliminary research and providing recommendations for control of this disease at the MSU Field Crops Pest Management Update Meetings held in January and February 2019 at many locations throughout Michigan.