Teaching your children about Memorial Day
What is Memorial Day really about? How can you teach your children about the meaning of this holiday?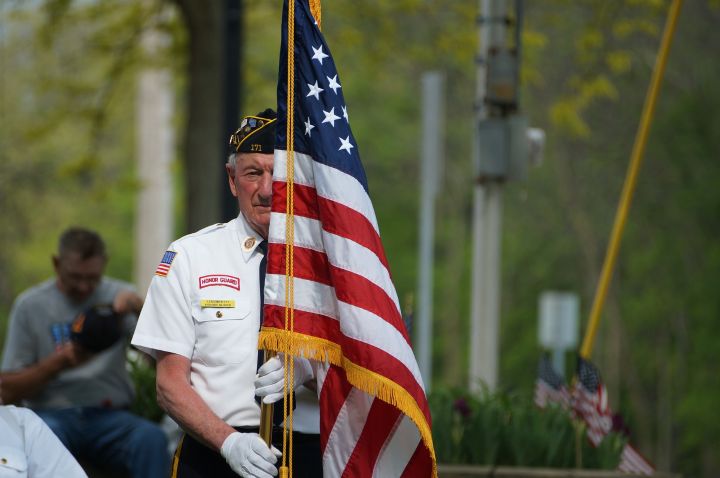 Memorial Day, for many families, marks the unofficial start of summer. It is celebrated with picnics and barbecues, camping trips and family gatherings, a day off work and school and the opening of pools and parks all over the state. But what is Memorial Day really about? How can you teach your young children about the meaning of this holiday?
What is Memorial Day?
Memorial Day is a federal holiday designated for the remembrance and honor of people who have died while serving in the United States Armed Forces. This holiday is currently observed on the last Monday in May; that will be Monday, May 27, in 2019. Historically, Memorial Day was observed on May 30 from 1868 to 1970.
What is the difference between Memorial Day and Labor Day?
Labor Day, which is the first Monday in September, and unofficially marks the end of summer, is a federal holiday that honors the American labor movement. Labor Day became a federal holiday in 1894, with support from trade unions.
What is the history of Memorial Day?
Memorial Day was first celebrated as Decoration Day on May 30, 1868, and had grown out of a custom of an annual spring or summer "decoration day" for particular cemeteries, primarily in the rural American south. Michigan was the first state to make Decoration Day a holiday in 1871, and by 1890, every northern state had followed suit. The preferred name for the holiday gradually changed from Decoration Day to Memorial Day after World War II and was not officially declared the name under federal law until 1967. Memorial Day was celebrated on May 30 until 1968, when Congress passed the Uniform Monday Holiday Act, which moved four holidays, Memorial Day, Labor Day, Columbus Day and Veterans Day, to Mondays in order to provide for three-day weekends for federal employees.
What can I do with my children to celebrate Memorial Day?
Attend a patriotic event. Look for information in your local newspaper, or posted on websites or social media, about community events near you. Many communities have grave side services, parades and other patriotic events to celebrate and commemorate fallen soldiers.
Watch the National Memorial Day Concert. This performance by the National Symphony Orchestra occurs on the west lawn of the capitol in Washington D.C. and is broadcast on PBS on Sunday, May 26, at 8 p.m.
Fly the American flag at half-staff. Traditionally, the American flag should be positioned the highest with the state flag in the middle and others below. On Memorial Day, the American flag should be flown at half-staff from sunrise until noon. Consider removing novelty flags temporarily.
Place flowers and flags on graves. Show respect by placing items on the graves of friends, family, civilians and military personnel. If you are too far away from the grave of someone you know, decorate the grave of a stranger. You can also sponsor a thank-you bouquet through the National Memorial Day Foundation. Sponsored bouquets are placed on war memorials on the mall in Washington D.C. on Memorial Day weekend.
Participate in the National Moment of Remembrance. The National Moment of Remembrance occurs for one minute at 3 p.m. local time on Memorial Day. This is a moment of silence for all Americans to voluntarily and informality observe in their own way a Moment of Remembrance and respect, pausing from whatever they are doing for a moment of silence or listening to Taps.
Enjoy your long weekend with family and friends, relax in your backyard, throw a barbecue and celebrate the beginning of summer, but take time out of your celebration to honor and celebrate America's fallen soldiers, those that gave the ultimate sacrifice to defend our freedom.
Happy Memorial Day from Michigan State University Extension!
---