Teaching Great Lakes Science
Learn about food webs, invasive species, microclimates, dead zones, water quality and more.
The Teaching Great Lakes Science (TGLS) website features a suite of lessons, activities and data sets focused on Great Lakes STEM (science, technology, engineering and math). All of these resources may be easily incorporated into formal and informal educational settings, and many are multidisciplinary. All the lessons, activities, teacher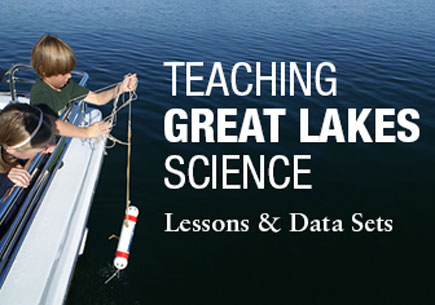 tools and data sets are free, and you don't have to be a teacher to find them interesting and useful.
There are three main components to the TGLS website:
The Lessons and Activities section features fully developed and ready-to-use STEM lessons and activities designed to make it easier to teach not just Great Lakes science, but also broader concepts like earth and life sciences.
The Data Sets section offers spreadsheets with data sets optimized for use in the classroom, and includes information about the technology used to collect the data. We know that when students use real data, they show an increased interest, are more engaged in learning and develop better math and science skills.
The Guided Inquiry section describes guided inquiry methods to assist educators in targeting higher-level thinking and science process skills with their students.
The TGLS website is part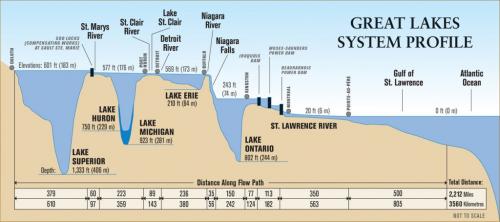 of a research and education effort supported by Michigan Sea Grant (University of Michigan and Michigan State University), Eastern Michigan University, the National Oceanic and Atmospheric Administration (NOAA), the Great Lakes Observing System, the Center for Ocean Sciences Education Excellence-Great Lakes and the NOAA-Great Lakes Environmental Research Laboratory.
We are beginning a series of Michigan State University Extension articles highlighting a number of topics found on the Teaching Great Lakes Science website that are of interest to all—whether you're an educator or life-long learner. Given the effect of the Polar Vortex on our current weather, it only makes sense for us to begin with Lake Effect Snow - look for it soon!