Tech tools to support deployment
Deployment can be hard on families but these tech tools can make it easier to stay connected.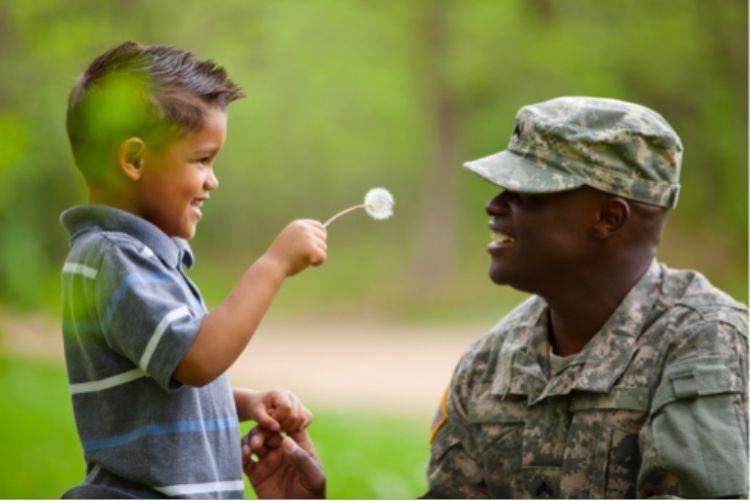 Staying connected during a service members deployment can be hard for families. Long distances, time changes and busy schedules can make it hard to connect on a regular basis. According to Michigan State University Extension, technology is a great way for families to keep in touch and maintain close relationships with their service member while keeping their communications private and between the family.
Here are some ways you can use technology to keep your family connected during deployment:
Smart phones, computers, tablets and more: these are apps and programs that you can use with any device!
Facebook: create a private group for just your family members. You can share pictures and information about how things are going that remains private so that only members you allow can see what is happening.
Video calling apps such as Skype, Vtok, Google Hangout and FaceTime allow you to see your service member while you talk with them.
Video sharing sites/apps such as YouTube or Vimeo can be used to record messages to and from your service member. Just be sure the settings are on private so no one else can see them! Another great use of video sharing can be having pre-recorded messages or reading books by service members for special events.
File sharing apps or sites such as Dropbox or Google Drive can be used to upload pictures, letters or family updates in addition to traditional mail.
Photo and story telling apps such as MyPhoto Story, iMovie, or StoryMaker HD can be used to create short picture stories, movies, videos and making your own avatars to star in stories.
Mapping apps such as World Atlas and Map, Google Earth, and Offline Topo Maps can be used for finding out information about where the service member is deployed to and what it is like there.
Animation or drawing apps such as Animation Creator HD and Voice Thread allow children and youth to be able to express the feelings that they have about the deployment and share those creations with family and friends.
Gaming apps such as Words With Friends, Song Pop, or Draw Something can be great ways to play games with service members while they are deployed.
Journaling apps such as iDiary and Kids Journal allow children and youth to write about their feelings, thoughts and events in their own words. These can be shared with service members once they are back home or shared with family members during the deployment.
Websites: these are websites that allow you to connect with other military families or find resources that can help during the deployment.
If your family is getting ready for the deployment of a service member check out the article Finding Support for Children and Youth with Deployed Family Members for a helpful checklist on who might support your child or youth during your service member's deployment. You can also find additional deployment support information on the Military OneSource website, the Operation: Military Kids website and the 4-H Military Partnerships website.