Ten tips for a successful family vacation!
Traveling with children can be a fun learning opportunity! Follow these 10 tips for a smooth, successful road trip this summer.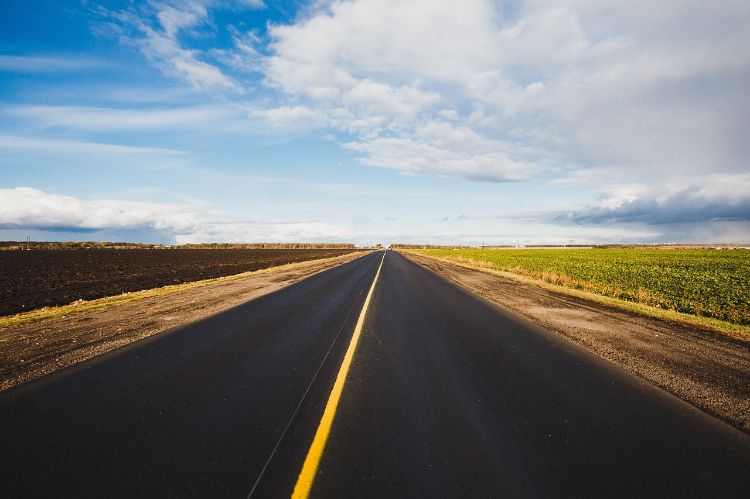 Summer is a time for fun family vacations! For many families, this can mean long hours spent in the car. Stop the chorus of, "Are we there yet!?" before it happens and plan ahead for a successful drive. Follow these 10 tips for a successful road trip with your family.
Before you go: Plan ahead! In the weeks before it is time to hit the road, think ahead about vehicle maintenance and your children's safety. Get your car serviced, oil changed, if needed, check tire pressure and change windshield wiper blades. Be sure the car is in good repair to prevent a break down on the road. Visit a certified child passenger safety technician and have your children's car seats checked out. Make sure they are not expired or recalled, and that they are installed and used correctly. Most states now require the use of a car seat or booster seat for children up to the age 8 or 4 feet 9 inches at a minimum. A car seat technician in your area can be found online at the National Highway Traffic Safety Administration website.
Car games: No need to play the alphabet game for five hours. There are lots of great games, materials and resources to keep kids busy in the car. Get mileage out of your activities by introducing items to children one at a time. Think small and mess-free. Markers that only write on special paper are a great mess-free alterative when coloring. Puzzle and maze books are excellent for school-age kids. Consider a journal or blank book for keeping track of fun activities on the vacation, even pre-literate children can join in by coloring pictures of their favorite activities. Check out websites such as Pinterest for printable car activities and games.
Stops: Plan ahead for stops along the way. Use break time to burn extra energy, visit parks or other fun road side sites. Even fast food restaurants with play-scapes can provide a chance for kids to run off some extra steam. Utilize stops as an opportunity for kids to be active, walk, run and get out the wiggles. The more energy kids expend on these breaks, the smoother the stretches in the car will be. Visit a site like Google Maps to plan out your goal stops along the way. Look for unique stops along the path, scenic over-looks, state parks, playgrounds, etc.
Snacks: Pack a wide range of snacks to stave off complaints of hunger. Look for nutrient dense options such as nuts, fresh fruit and veggies. Consider including a small cooler for items like cheese sticks. Do not forget to include small water bottles, or juice boxes, for tiny hands. Single serve items packaged for convenience such as squeezable apple sauce pouches and pre-packaged containers of crackers or pretzels, etc. will make eating on the road easier and save on the cost of impulse buys at the gas station along the way. Read the Michigan State University Extension article, "Healthy snacks while traveling," featuring more ideas to make travelling easy.
Stops (again): Little kids have little bladders and lots of energy. Do not try too hard to get in a certain number of miles or make it to a special break point. Travelling with kids means being willing to be flexible. When nature calls, pop off the highway into a rest area for that emergency break and a quick jog around the parking lot. When the wiggles are taking over, abandon the plan to stop in 45 minutes at the cool scenic outlook, and go ahead and nip into the fast food restaurant at the next stop. Being able to be flexible will make everyone happier.
Media: With today's technology tools at parents disposal, there are many ways to utilize media to keep kids occupied, or to enhance learning. From DVD players in the car, to tablets or other portable gaming devices, there are lots of ways to keep kids' minds off the long journey ahead. Consider pre-loading an mP3 player with a variety of audio books to keep the whole family engaged. Books written for a youth audience often appeal to a wide age range of family members. Many libraries now participate in e-lending services of audio book files. Take time to load smart phones or tablets with kid friendly apps. There are travel apps available to check-in with along the road, or games such as Stack the States, to learn facts about where you are headed. Do not forget the necessary charging cords, or cables to sync to vehicle audio systems.
Destination planning: Think ahead about your families needs at the destination. Travelling to a big city? How will you traverse the city with your crew in tow? Do you need a stroller? A backpack style carrier for an infant? How will you heat bottles or prepare baby food? Maybe your family is headed to a rural destination; will you have cell phone service to run your GPS along the way? Will there be a grocery store to pick up extra diapers? Thinking ahead about all the extra factors will help eliminate a crisis, like discovering your big double stroller will not fit onto the subway or running out of diapers when the closest store is an hour away.
Make a list, and check it twice: Lists are the travelling family's best friend! Beginning in the weeks before travel, make a list of what needs to be done ahead of time. A separate list should be kept for what needs to be packed. Help school-age kids think ahead about their wants and needs. Do not forget to plan for items needed for outings, such as swim suits and good walking shoes. Keep in mind the special needs of your family members. It is important not to forget everyday items such as diapers, wipes, medications, etc. Depending on your destination, you might not be able to locate the right formula, should you run out, or find a pharmacy to re-fill a prescription that ran low. And of course, never forget special items needed for good sleep such as a blanket, special stuffed animal or pillow.
Keep health and safety in mind: Adventures to new places can bring with them unexpected risks. Discuss safety plans with your children. Be sure they know their phone number or what to do if they are separated. Talk about what safety concerns the area might bring, such as being in a large urban environment, or an isolated rural area. Bring along plenty of water and sunscreen on adventures. Make sure children have adequate rest breaks, snacks and fluid when on long outings. Many areas are experiencing outbreaks of bedbugs, so be sure to inspect your hotel room before you unpack.
Have fun! As challenging as it can be sometime to step back and relax, do your best to enjoy the entire travel experience with your children. Even an unscheduled pitstop at a rest area can provide an educational opportunity as you show your child where you are on the map and calculate how much further you have to go to the next stop. Share your old favorite music with them, tell stories of vacations when you where a child, take time to pause from the busy life you lead every day and enjoy this special time together!