Ten tips to keep your child learning this summer
Did you know the average child loses one month of the knowledge gained in the school year during the summer? Here are ten great tips to help your child be ready to succeed in the fall!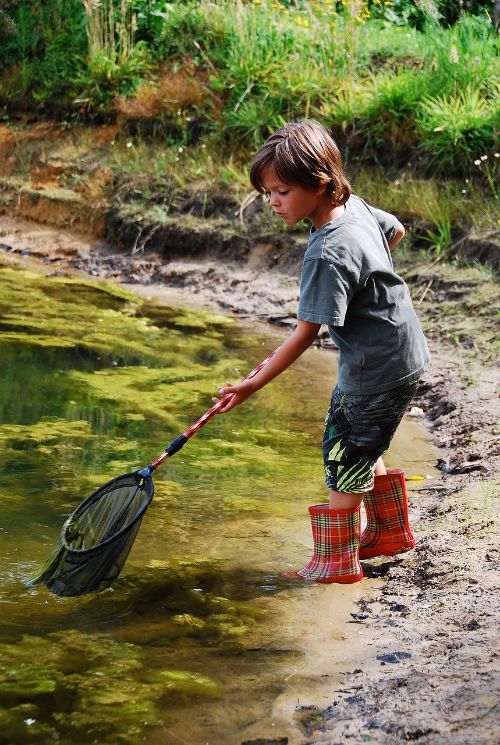 Summer is a time for relaxing, sleeping in, swimming and playing outside with friends! But in order for your child to be ready to go back to school in the fall, a little learning time should be included in that schedule. Research indicates that the average elementary-age child loses up to one month of the knowledge they gained during the school year over the summer. For low-income children the loss is often much greater, as high as three months of knowledge loss. To help your child be ready to hit the ground running in the fall, follow these ten great tips for summer learning!
Read, read, read!
Help your child keep their reading at grade level by reading for at least 30 minutes a day during the summer. Trips to the library are great to stock up on new material. Keep reading fun by taking that book outside to the hammock, down to the beach, or under a shady tree!
Join a summer reading program.
Most public libraries offer wonderful summer reading programs. Incentives are provided for accumulated reading time. Fun group activities are offered for all ages (even adults) and the best part is that it's all free!
Head outside!
The outdoor learning opportunities are endless! Many state parks, as well as local parks and recreation programs offer free or low-cost summer activities. Pick a day to go brush up on science skills and learn about freshwater fish, bugs, plants and more!
Kids in the kitchen.
Cooking with children offers them a great chance to practice their math skills. Have your children help prepare their meals and snacks. Measuring ingredients, reading recipes, cutting with safe tools, dividing mixes into bowls/pans and other cooking skills offer kids many chances to learn much more than they could on a worksheet page.
Find a friend!
Take advantage of group playtime to make a learning opportunity more fun and engaging. Perhaps your children's friends' parents excel in a certain area and can teach your child a new skill. Offer to swap off hosting play dates that include a fun learning lesson.
Prepare for vacation.
Heading off to a new vacation destination? Have your child do some advance research on the area you are heading. What is the area known for? Any special, "must see" stops? Be sure to respect their time and research, and follow through with some of their suggestions!
Car time is learning time, too!
Driving a long distance for vacation? Take advantage of the time your child is stuck in the car to sneak in some learning. Have your child brush up on their geography by having them read the map or keep track of all the license plates from various states on a U.S. map.
Make screen time learning time.
There is no doubt that children will want to spend some of their break in front of the TV, computer or playing video games. Help children select educational programming for the TV, or play learning games on the computer or video game systems.
Just play!
Just "playing" presents many opportunities for children to learn! Help your children find the educational lessons in their day-to-day activities. Take advantage of the little opportunities to research the new bug they find in the backyard, or see how they used math to play that board game.
Relax and have fun!
Above all else, the summer is for relaxing and having fun! Avoid the temptation to pack a child's schedule full of activities and lessons. It is important for children to have some down time to relax, stretch their muscles, make new friends and get out and play.
In addition to using these tips, swap ideas with other parents, look for suggestions from your child's teacher and search the Michigan State University Extension website. A little summer preparation disguised as summer fun can make all the difference in the fall.