Thank you teachers!
As the end of the school year approaches, include your child in planning something special for the educators and support staff in their life.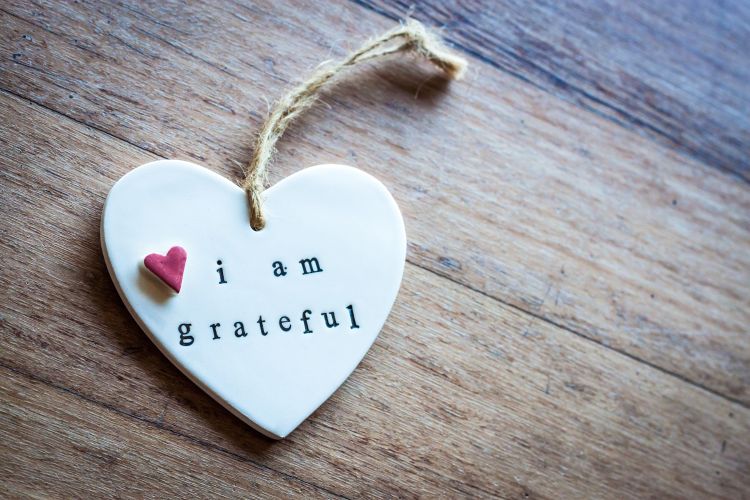 Everyone wants to feel appreciated and teachers are no different. While they value the hugs and smiles from their students, receiving validation from parents for the important work they do is important as well. Too often, we as parents are quick to criticize and slow to offer our thanks, and this can be discouraging to teachers. To recognize and thank teachers for their hard work, the National Parent Teacher Association has designated one week in May as a special time to honor the men and women who lend their passion and skills to educating our children. In 2018, Teacher Appreciation Week is May 6 –12, with Teacher Appreciation Day slated for May 8.
Teacher Appreciation Week can help to build morale in the school. When a group of parents and students collaborate to plan meals, gifts and events for the staff at their child's school, it can create a feeling of "we are all in this together" as the school year comes to a close. However, teachers don't expect gifts; a simple note of gratitude, specifically describing the ways that your child has grown while in their care, can go a long way to boosting a teacher's morale. However, if you feel a note is not enough, consider giving them something homemade from your child such as baked goods, a pencil holder or a bookmark.
Looking to do something more? It may be difficult to know what your child's teacher might like for a gift. Throughout the year, try to pay attention to what the teacher enjoys. Does she have pictures of her pets on the wall, does he talk about a favorite restaurant, or does she always wear pink to work as it is her favorite color? Maybe consider asking your child what their teacher's interests are. They have spent a great deal of time with their teacher during the past year and might have some great gift ideas.
Another idea for thanking a teacher is to express your gratitude to their supervisor. Send a note to the building principal or superintendent, recognizing the wonderful things that have transpired throughout the school year and that your child is thriving with Ms./Mr. Smith as their classroom teacher. Remember it is not just the teacher that teaches and nurtures children throughout the year; other school staff should also be appreciated. Counselors, secretaries, school librarians, bus drivers, janitorial staff, kitchen staff and administration all play a big part in your child's education. Perhaps you could send a note expressing how you appreciate the clean and organized environment that your child eats lunch in and that the food is always fresh and appropriate for your child's picky taste.
Regardless of the time of year, teachers deserve to be appreciated for the important work they do. Michigan State University Extension offers the following suggestions for ways that you and your child can be appreciative year-round:
Teach kids to respect teachers. This makes a teacher's job so much easier.
Do something to brighten a teacher's day. A simple note, flowers from your garden or a cute drawing from your child will do the trick.
Never miss a parent-teacher conference. Be invested in your child's education.
Remember that teachers are human too. Discuss with your child's teacher when you disagree with them about something. Work together as a team to come to a solution that works for everyone, including the child.
Recognize your child isn't perfect! Have an open mind when a teacher talks to you about an issue in the classroom or something they observed with your child. It may be a clue that there is something bigger going on that needs follow-up. Of course you have the right to disagree once the situation has been discussed, but don't immediately put up walls. That will only hinder conversations in the future.
Just say thanks. Remember to recognize the little things that a teacher does for your child. This will build your relationship and allow for open communication if there is academic or behavior issues in the future.
Involve children of all ages in the discussion about being appreciative and grateful for the educators and support staff in their lives. For very young children, who are by naturally self-centered, it can be very tricky to teach about gratitude. However, as they learn how to be thankful (and it takes practice) they also learn to become sensitive to the feelings of others and develop empathy. Kids who do not learn this grow up feeling entitled and continually disappointed. Finally, grateful people report higher levels of happiness and optimism, and lower levels of depression and stress. This is a learned behavior that takes a lot of practice. Remember, it is never too late to show your appreciation for everything a teacher does for you and your child!
To learn about the positive impact children and families experience due to MSU Extension programs, read our 2017 impact report. Additional impact reports, highlighting even more ways Michigan 4-H and MSU Extension positively impacted individuals and communities in 2017, can be downloaded from the Michigan 4-H website.