Thank you to Michigan farmers this holiday
When you set out your milk and cookies for Santa, bake your ham, eat your vegetables and enjoy a holiday feast, be sure to thank the farmers that brought these products to your table.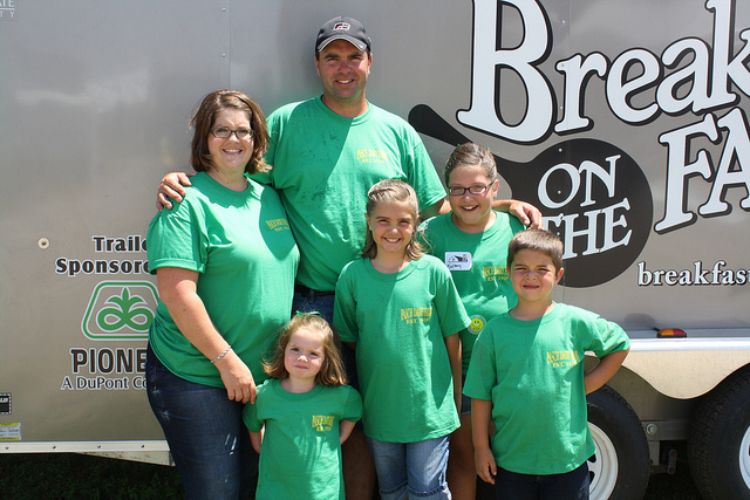 The holiday season is a time join with friends and family to celebrate the previous year. There are happy moments to be grateful for and trying moments to grow and learn from. No matter how or where you gather to close 2014, there will likely be a delicious meal awaiting you. This meal would not be possible without the dedicated men and women in agriculture who work hard every day to ensure fresh, wholesome foods are available. As you say goodbye to 2014 and welcome 2015, please remember to take a moment and thank a Michigan farmer for providing food for the state and world!
Does your family leave milk and cookies out for Santa on Christmas Eve? That tradition would not be the same without dairy farmers caring for cows every day of the year, including those holidays many of us do not have to work! The sweet treats would not be possible without eggs and flour, which are supplied by poultry and wheat farmers. Fruit pies would not be part of the celebration without apples, blueberries, cherries, peaches, pumpkins and other fruits grown right in our own backyards. Chestnuts to roast on an open fire are yet another favorite holiday treat produced right here in Michigan.
What holiday meal is complete without baked ham or bacon for a big family breakfast? The pork farmers make sure we have these and many other tasty products on the grocery store selves. Don't forget about delicious items from beef producers such as prime rib, roasts or beef sticks that perfectly compliment cheese baskets. There are many side dishes to be thankful for too: celery and cucumbers on the vegetable tray, steamed asparagus, mashed potatoes and fresh herbs to season these and many more delightful items.
If you are thirsty, a warm cup of tea will hit the spot on a cold December morning, sweetened by local honey. To celebrate the start of 2015, maybe a glass of sparkling grape juice for the kids or some wine for the adults, all products of Michigan grown grapes.
An important part of the celebrations, though not on the table, is the tree! Michigan ranks third in the nation for the number of Christmas trees harvested, producing approximately three million trees for the holiday season. Other holiday decorations, such as wreaths and garlands, come from these evergreens too. For every tree harvested, three are planted for future years.
As you can see, the holidays would not be the same without Michigan farmers behind our meals and decorations. While celebrating with your family this season, Michigan State University Extension encourages you to take a moment to think about the men and women caring for animals, tending fields and harvesting crops every day of the year to make it all possible.