Book Review: The Grand Food Bargain And the Mindless Drive for More
The Grand Food Bargain, written by Dr. Kevin Walker, an adjunct professor in the Michigan State University Department of Fisheries and Wildlife, discusses the consequences of quantity over quality when it comes to food.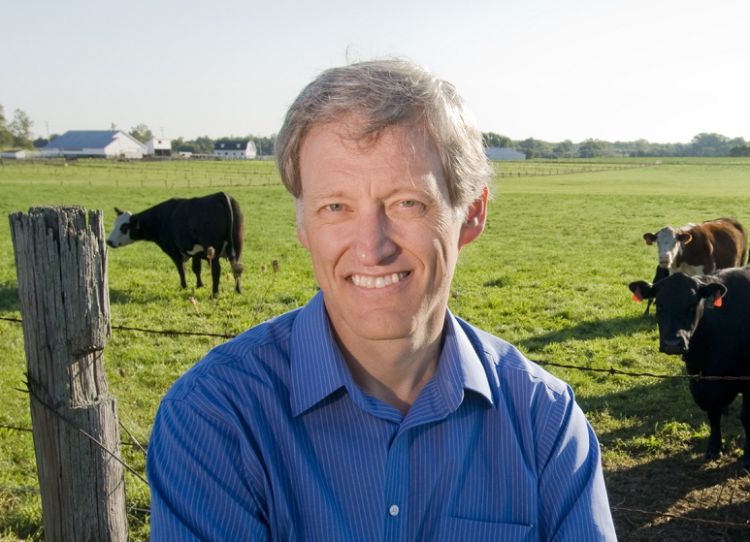 The Grand Food Bargain is not your typical food book. Kevin grew up on a farm in Utah and spent his adult-life working on national and international food-related issues. Most chapters in the book start with a personal story that leads to a discussion of some facet of our current food system. For example, one chapter starts with Kevin sitting atop a massive stack of soon to be burning hay bales (spoiler alert, he survived), which leads to a discussion of our food system's dependence on finite energy reserves. One warning, after reading the book, when you walk into a grocery store in Michigan in the dead of winter, you will never look at the rows and rows of fresh produce the same way again.
Click here to view the press release.
Author's Biography: From farming in the West to working within the agri-food industry, U.S. Dept. of Agriculture, overseas, and academia, Kevin Walker brings a lifetime of insider experience to food, agriculture and the environment. His range of experience includes leading the agricultural health and food safety directorate in the Inter-American Institute for Cooperation in Agriculture; directing the Center for Emerging Issues within the Animal Health and Plant Health Inspection; teaching the implementation of sanitary and phytosanitary agreements (SPS) at the World Trade Organization; and addressing the relationship between food and society as a professor at Michigan State University. His present roles at MSU include teaching within the Online Master of Science in Food Safety and collaborative food- and environment-related research within the Department of Fisheries and Wildlife... read more.