The 2016 Michigan 4-H Equine Educational Expo was a success
Michigan youth performed well at 2016 Michigan 4-H Equine Educational Expo held in April at Michigan State University.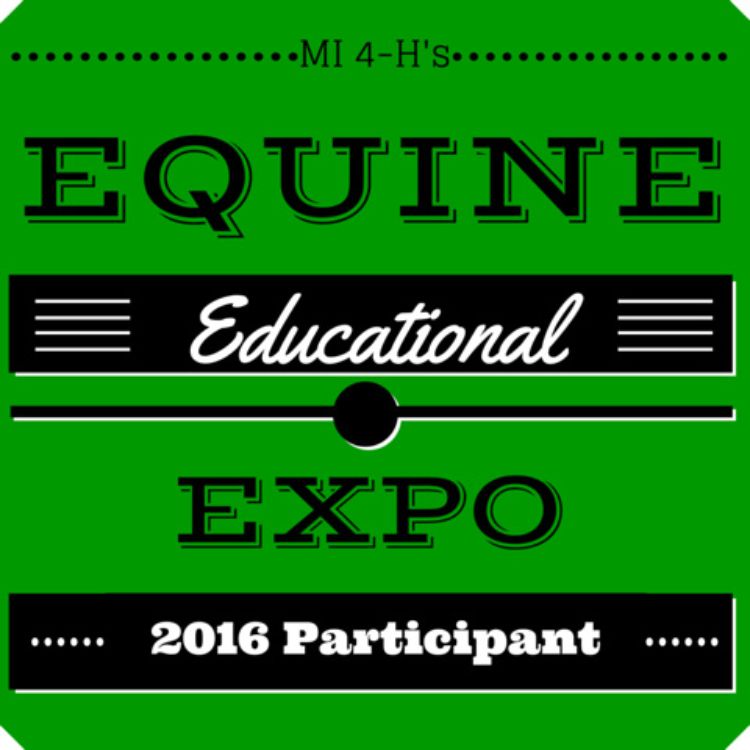 While spring weather often brings horse show season, it also means many state-level 4-H equine educational contests. The 2016 Michigan 4-H Equine Educational Expo was held April 22-23 in East Lansing, Michigan, on the beautiful campus of Michigan State University. Any 4-H member enrolled in a Michigan 4-H Horse and Pony project has the opportunity to demonstrate their knowledge and skills in their horse project through competitions such as horse bowl, hippology, horse judging, public speaking, individual demonstration and team demonstration.
This year, the horse judging contest, which also hosts participants from Michigan FFA programs, offered a variety of classes to the nearly 200 contestants. Quarter horses, paints, Arabians, miniature horses, and Rocky Mountain horses were all highlighted. All horses are brought to the contest by volunteers, and the Michigan 4-H horse programs are very appreciative of these individuals for sharing their horses, expertise and, most importantly, time with us.
The hippology contest was bigger than it had been in years and nearly 100 participants demonstrated their equine expertise through a variety of challenges. These included a written test, slide test with photos, station test, team problem presentation and horse judging for the senior competitors. Unfortunately, the horse bowl portion of the event was cancelled due to low entry numbers. The planning committee is currently working on efforts to boost future participation. If you are interested in learning more about horse bowl, contact me at tenlenta@msu.edu.
By competing at the Michigan 4-H Equine Educational Expo, Michigan 4-H youth may earn the opportunity to represent our great state at one of three national 4-H contests. Each year in mid-October, Michigan 4-Hers travel to the All-American Quarter Horse Congress in Columbus, Ohio. Additionally, each year at the beginning of November, more than 300 of the nation's most knowledgeable 4-H horse program members head to the Eastern National 4-H Horse Roundup, an annual event hosted by the North American International Livestock Exposition in Louisville, Kentucky. Lastly, there is also an opportunity for 4-H horse judging teams to travel to Tulsa, Oklahoma, to attend the US National Arabian and Half-Arabian Championship Horse Show in late October.
Once again, a big congratulations goes to all of the hard-working Michigan 4-H youth that represented their county Michigan State University Extension programs at this state-wide event! For a complete listing of results, go to the MSU Horse Youth Programs page. If you are interested in learning more about any of these activities, please contact me at tenlenta@msu.edu.