Farm Business Incubator — growing farmers in the central Upper Peninsula
Michigan State University Upper Peninsula Research and Extension Center is now accepting applications for its Farm Business Incubator program.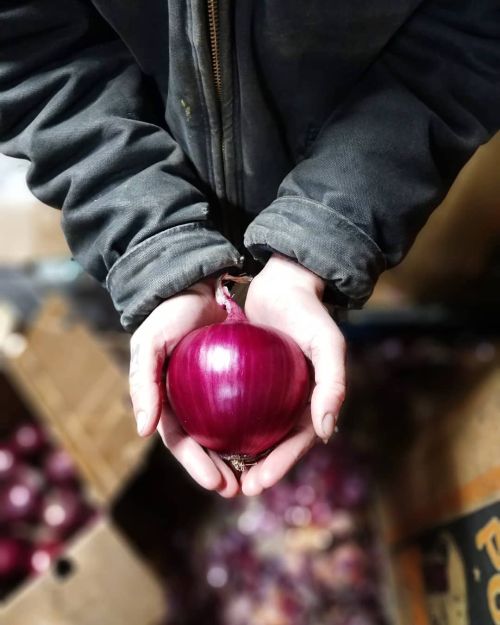 If you plan to start a small farm business, but want more experience before taking the leap, perhaps the Farm Business Incubator program (FBI) at the Michigan State University Upper Peninsula Research and Extension Center is for you! The FBI is a launching point for beginning farmers interested in starting their own business.
This program lowers barriers to entry for beginning farmers by providing access to organically managed land, hoop house space, farm equipment, tools, cold storage, and wash/pack facilities in exchange for a small program fee and four hours of "sweat equity" each week to support the overall program. Affordable on-site housing is also available and program participants are encouraged to avail themselves of this opportunity to be close to their farm business. In addition, farm staff and MSU Extension educators can provide mentorship on business planning, marketing avenues, and farm management.
The Upper Peninsula has long struggled with food security issues due to geographic isolation and a short growing season. In the era of grand challenges like COVID-19 and climate change, small farms and resilient local food systems are more essential than ever. The FBI program works to overcome these challenges by providing low-risk experience to the next generation of farmers who want to supply local, healthy food to the Upper Peninsula region.
In 2021, the program will host Joe and Kate of Mighty Soil Farm for a fourth season. Before applying to the program, Joe and Kate spent several years learning the ins and outs of farming in Michigan, New York, and Vermont. During their time in the program, they have grown from managing a quarter acre of mixed vegetables and working to develop their production systems, to a growing on a full acre and maintaining purchasing relationships with area restaurants, grocery stores, a CSA, and a focused presence at the area's largest farmers market.
The program began in 2014 with support from the United States Department of Agriculture and the National Institute of Food and Agriculture, who together have created the Agriculture and Food Research Initiative. The primary goal of the program is to support new farm businesses during their riskiest start-up years: testing business plans, honing products and branding, establishing accounts, building capital, and fine-tuning their skills so that they can one day farm independently and provide food to U.P. Program participants have the opportunity to establish their farm business without making large capital investments, allowing beginning growers to identify and develop markets before taking on a large debt load. Since 2014, six farm businesses have participated in the program.
The MSU Farm Business Incubator program is currently accepting applications. Complete details about the program can be found at https://www.canr.msu.edu/uprc/farm-business-incubator.
If you are interested in learning more about the Farm Incubator Program, feel free to reach out to Allison Stawara at 906-439-5058 or stawaraa@msu.edu. Stawara is Coordinator of The North Farm at the Michigan State University Upper Peninsula Research and Extension Center in Chatham.