The Apprentice Farmer Program — growing farmers in the Upper Peninsula
Beginning farmers can get their start at the Michigan State University North Farm.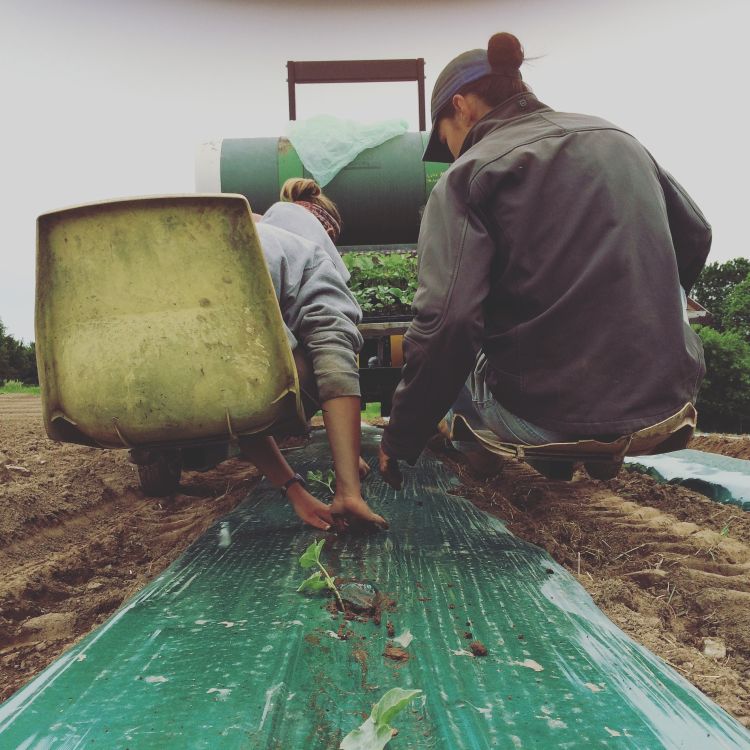 The Apprentice Farmer Program (AFP) at the Michigan State University North Farm is entering its fourth season in 2018. This farm incubator program is designed to reduce the barriers to entry for beginning growers by providing access to land, equipment, infrastructure and technical assistance.
Aimed at small-scale specialty crop producers, the AFP provides access to up to one acre of organically managed land for up to five years. During this time, growers work to fine tune their production skills, develop a business plan, secure markets and build capital. By utilizing available resources, program participants have the opportunity to establish their business without making large capital investments, allowing beginning growers to identify and develop markets before taking on a large debt load.
In 2018, we welcome back Landen Tetil, owner of Bean Pole Farm for her fourth season as part of the incubator. Landen will dedicate her acre of production space to vegetable and flower production for sale at the Marquette Farmers Market and through a weekly vegetable subscription program, also known as a Community Supported Agriculture (CSA) program. During the winter of 2017, Landen and her partner, Kyle, purchased a farm in Skandia. She will continue to participate in the AFP while she works to prepare her new farm for future production. Landen will begin working and cover cropping existing hay fields at her new farm, preparing them for vegetables and flowers. Learn more about Landen and Bean Pole Farm at www.beanpolefarm.com.
We also will be welcoming Joe and Kate of Mighty Soil Farm to the program in 2018. Kate and Joe have spent the last several years learning the ins and outs of farming in Michigan, New York and Vermont. They will be managing a quarter acre of mixed vegetables in their first year, working to develop their production systems and markets. They come with a wide breadth of experience and we look forward to helping them get started.
The program is currently accepting applications for two more farms. Complete details about the program can be found at www.msunorthfarm.org/apprentice-farmer-program.html.
If you are interested in learning more about the farm incubator program, feel free to reach out to Collin Thompson at 904-439-5058 or thom1264@msu.edu. Applications are taken on a rolling basis. Thompson is the Farm Manager of The North Farm at the Michigan State University Upper Peninsula Research and Extension Center in Chatham, Michigan and a Community Food System Educator with MSU Extension.
You Might Also Be Interested In