The downside to spanking (there is no upside)
Find out why spanking doesn't work and learn what does.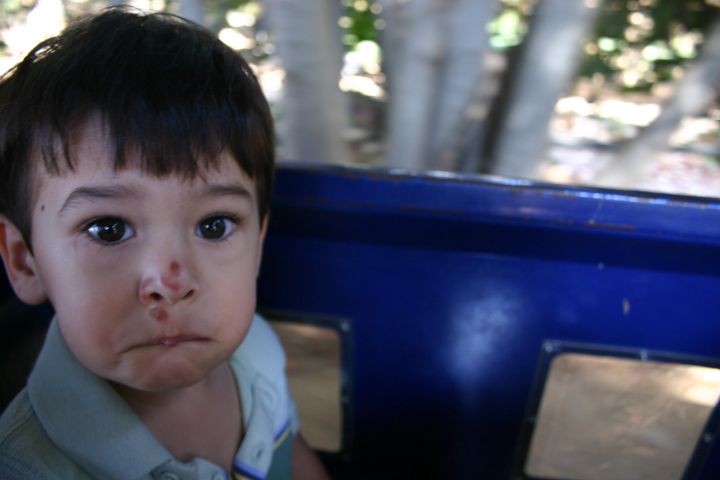 Early childhood development experts have long discouraged using corporal punishment on children. Corporal punishment is when an adult deliberately hits, spanks or causes pain when trying to correct a child's behavior. Adults often confuse physical punishment with discipline. They do not understand how trauma from physical punishment affects the child.
According to the American Psychological Association's article, "The case against spanking," physical punishment can lead to increased aggression, antisocial behavior, physical injury and mental health problems for children. Spanking may stop the child's misbehavior in the short term, but is ineffective in producing positive, long-term results.
University of Missouri researchers have found that physical discipline experienced during infancy can negatively impact temperament and behavior among children in the fifth grade and into their teenage years. This was especially true for African American children who experienced severe punishment at 15 months of age. They were more likely to exhibit increased aggressive and delinquent behaviors and less likely to show positive behaviors. European-American children did not show a link between punishment and negative emotions. However, if these children were displaying negative emotions, such as irritability, then their long-term behavior was similar to African American children.
Michigan State University Extension offers the following guidelines to caregivers of children. These positive discipline tips will help to develop the desired behaviors to children:
Give clear directions.
Give directions one at a time or in age-appropriate doses.
Help children see how their actions affect others.
Focus on the desired results.
Expect the best from the child.
Notice and praise good behaviors.
Say "yes" as often as possible.
Show you care.
Set a good example—be a good role model.
Encourage children to express their feelings in words.
Understand child development and age-appropriate expectations.
Have a plan for anticipated problems.
Develop routines.
Listen to children.
Be age appropriate.
Make rules simple and enforceable.
Make as few rules as possible.
Enforce rules consistently.
To learn about the positive impact children and families experience due to Michigan State University Extension programs, read our 2016 Impact Reports: "Preparing young children for success" and "Preparing the future generation for success." Additional impact reports, highlighting even more ways Michigan 4-H and MSU Extension positively impacted individuals and communities in 2016, can be downloaded from the MSU Extension website.
Did you find this article useful?
---