The merits of All-American Selections
The All-American Selections is the "standard" for getting a new flower or vegetable seeds to market. Learn more about these important seed trials.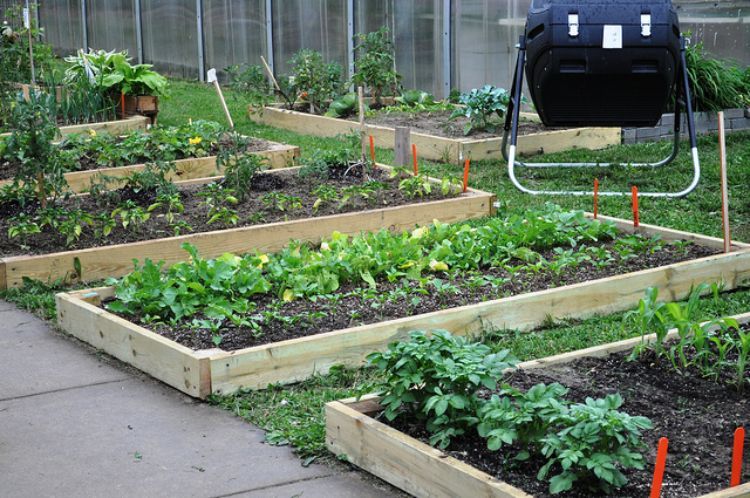 Every year, anxious gardeners like myself show up at our favorite greenhouses or garden centers looking for the newest color, longest lasting and splashiest annuals, as well as the new vegetable varieties to tempt our palates. Did you ever wonder about all those amazing plants and their journey to the retailer? Yes, of course there is the grower and shipper, soil, containers, fertilizer, tags, marketing, transporting and many other inputs that go into those beautiful and tasty delights. There are also untold hours of love and labor that come before every spring crop.
But before the plants are ever even considered for retail, much research is being done behind the scenes to try to generate seeds that result in improved varieties, exciting new colors and tasty new flavors. After years of research and development, these new varieties are created and/or known variety improvements are made and these "new" seeds are submitted by companies to the All-American Selections (AAS) annual seed trials.
The AAS is the "standard" for getting a new seed, flower or vegetable, to market. Seeds must do well in these trials to ever make it to the marketplace. The AAS was founded in 1932 and is the oldest independent seed testing organization in North America with a mission to "promote new garden seed varieties with superior garden performance judged in impartial trials in North America." The never-before-sold varieties submitted by seed companies to the AAS are tested in trial and display gardens across the United States and Canada. Seed companies are given a choice of having their plants tried in the ground or in containers. Some are tried in both, which is fantastic for both traditional and nontraditional gardeners.
The plants are judged by professional horticulturists to determine winners, based on very precise growing procedures. All trials are evaluated bi-weekly on vigor, uniformity and ornamental value, as well as susceptibility to insects, diseases and climatic conditions. Vegetables are also judged on taste. Those with superior taste and garden performance are given the AAS stamp of approval.
Since its inception, the AAS has endorsed new varieties as national winners. But beginning in November 2013, the AAS also announced its first regional winners. This change is the result of the AAS recognizing that many varieties of vegetables and flowers had performed well in specific regions, but did not score high enough to become a national winner. However, with the addition of regional winners, the plant industry and gardeners will now be introduced to plants that are known to do well in their particular region and are well suited for local growing conditions and needs. As the growing farm–to-table movement continues to take hold across the U.S. and Canada, this will provide gardeners with a new opportunity to produce even better locally grown vegetables.
Among the many AAS trial gardens and grounds in the Great Lakes region, Michigan State University (MSU) offers the public an excellent venue to see the AAS research in action. The MSU trial and display gardens are on display in the formal gardens behind the Plant and Soil Sciences building on the campus of MSU. Although they've traditionally focused on annuals and tender perennials, MSU's trial gardens have recently expanded to include vegetables, herbaceous perennials and native plants. For those interested in seeing these new varieties, there is a new vegetable demonstration garden near the formal rose garden and the native plant trials are just east of the Food Safety and Toxicology building.
The second annual Great Lakes regional winners announced by the AAS in November include:
Pak Choi Bopak F1 2015.
Pepper Hot Sunset F1 2015.
Tomato Chef's Choice Pink F1 2015.
These new veggie varieties sound very tempting - I can't wait to see what shows up this spring in my new seed catalogs and local greenhouse! If you're looking forward to starting your spring garden, check out other helpful news articles from Michigan State University Extension that can help you prepare.