The United States still has a need for youth financial education
A 2017 report shows 22 percent of American youth lack basic financial literacy skills.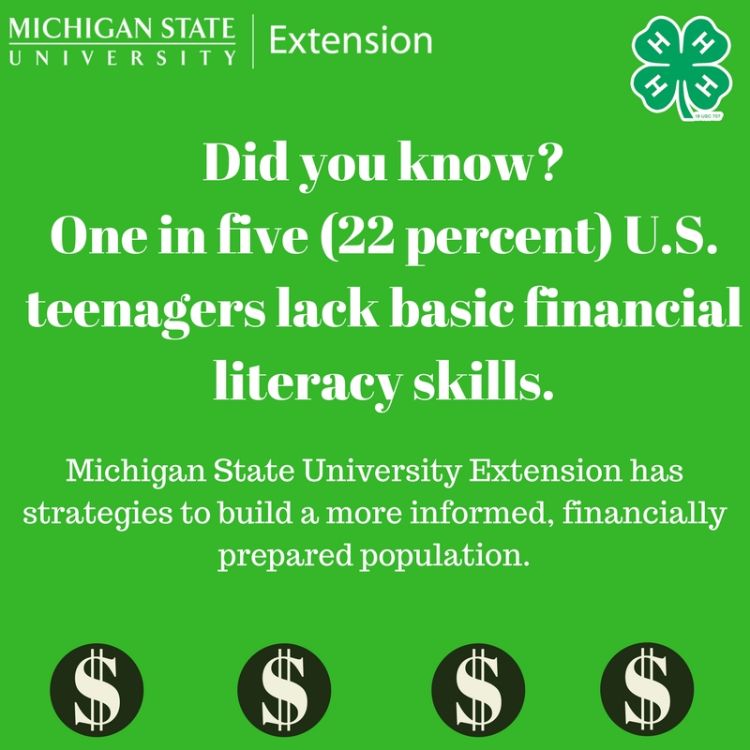 A 2017 report from the Programme for International Student Assessment (PISA) notes that "one in five (22 percent) United States teenage students lack basic financial literacy skills. Among 15 participating countries and economies, the U.S. ranks seventh in the evaluation of 15-year-olds' aptitude in understanding essential financial concepts, products and risks."
The PISA report adds that, for that 22 percent of American teenagers, "at best, these students can identify common financial products and terms, recognize the difference between needs and wants, and make simple decisions on everyday spending in contexts that they are likely to have experienced personally."
With a world of digital and global financial activity, the potential for financial scams and the upcoming long-term life decisions involving money, this lack of knowledge can be damaging.
This information underscores the importance of in-school and out-of-school financial education. In a summary of the PISA report by the National Endowment for Financial Education (NEFE), senior director of education Billy Hensley with NEFE comments that a national strategy for education is needed, but that education also needs to take place outside of the classroom.
Michigan State University Extension programming utilizes the benefits of a multi-faceted approach that involves money management education in schools, out-of-school time (after-school programs, 4-H clubs, youth groups, camps, etc.), at home and in mentoring relationships.
MSU Extension and Michigan 4-H offer a variety of suggestions based on the recent research findings.
Take your child to money management courses through MSU Extension, your local financial institution or other community organizations, especially during Money Smart Week.
If you are a teacher or after-school provider, infuse money management topics into your content through math, reading and history lessons.
Support youth as they serve as group treasurers or are involved in fundraisers through extracurricular activities. These experiences offer hands-on applications making money decisions.
Help a youth start up a savings account at a financial institute and work with that young person to have a regular deposit schedule and review of account statements.
Use moments where you personally are engaged in financial activities as teachable moments for young people.
These MSU Extension articles share additional strategies for engaging youth in financial education:
All adults play a role in helping build a more informed, financially prepared population starting with our young people. Having finance-related conversations or hands-on experiences with youth, whether they are 4 years old or 14 years old, will allow the United States to improve our baseline as compared to other nations and build a stronger future for our nation's youth.
Michigan State University Extension and Michigan 4-H Youth Development provide resources and programs to prepare young people for successful futures. As a result of career exploration and workforce preparation activities, thousands of Michigan youth are better equipped to make important decisions about their professional future, ready to contribute to the workforce and able to take fiscal responsibility in their personal lives.
To learn about the positive impact of Michigan 4-H youth career preparation, money management and entrepreneurship programs, read the 2016 Impact Report: "Preparing Michigan Youth for Future Employment."