The Urban Agriculture trend continues in 2017
Urban agriculture can reconnect communities with healthy food, thereby supporting economic opportunities and innovative ideas around land use. Several new resources for urban agriculture were published in 2016 which support the movement going forward.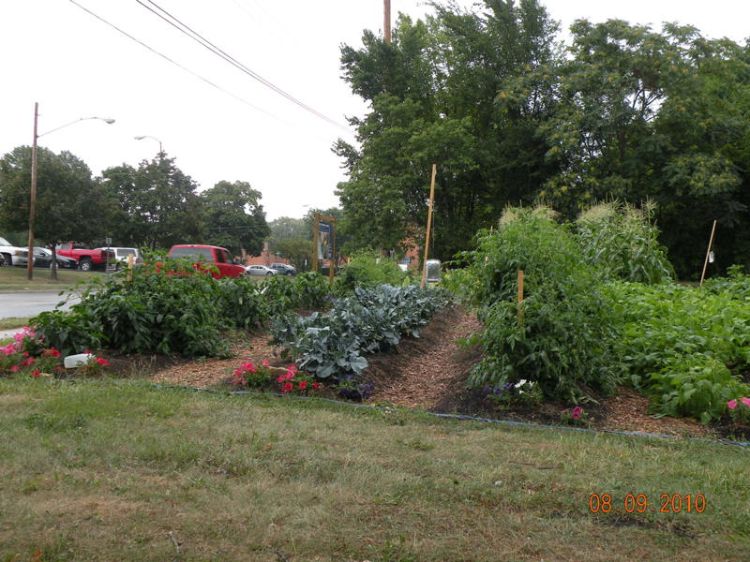 The practice of urban agriculture and community gardening as an organizational strategy, a comprehensive approach to supporting and engaging individuals and neighborhoods, promoting economic development through food production, improving neighborhood safety through combating blight, and exposing youth to intergenerational interactions and encouraging self-reliance has been a trend in recent years in the United States, particularly in Rust Belt cities that have experienced many years of economic decline. If the number of new resources about urban agriculture published in 2016 are any indicator of it's popularity, there is plenty of interest out there. A recent search found several comprehensive new tools and a comprehensive literature review available. The case for urban agriculture is often made around food production and economic development, but a new publication makes the case that urban agriculture can also increase social capital, community well-being, and civic engagement within the food system.
New resources published/announced in 2016
U.S. Department of Agriculture (USDA)'s Urban Agriculture Toolkit, published in late April, 2016, includes information on funding opportunities, technical assistance, and informational resources from federal, state, and local partners. One major focus of the toolkit is business planning. Whether a for-profit, non-profit, sole proprietorship, partnership, or cooperative, an urban farm will need a business plan, and urban farmers will need to understand legal issues that could affect the business. Additional topics covered include: land access, soil quality, water access/use, capital and financing, infrastructure, market development, and production strategies.
The National Center for Appropriate Technology High Tunnels in Urban Agriculture was published in October of 2016, and identifies the unique benefits of high tunnels to urban farmers, and makes the case that the use of high tunnels in urban agriculture can reduce risks and increase profitability. It covers the basics of siting and constructing a high tunnel, as well as some of the policy and zoning challenges urban growers face when planning to erect a tunnel. It also discusses high tunnel management, including soil fertility, irrigation, and disease and pest control. Finally, it includes resources on intensive crop production and other uses for high tunnels.
Senator Stabenow's Urban Agriculture Act of 2016, announced in Detroit and Flint on September 26, 2016, will help create new economic opportunities, give families greater access to healthy food, and create a healthier environment in cities and towns across our state and nation. The legislation addresses the unique needs of urban farmers by investing new resources and increasing flexibility through existing programs administered by the USDA. Included in the bill are new economic opportunites like farm cooperatives, alternative growing systems like rooftop and indoor food production, and research dollars to explore market opportunities and develop new technologies for lowering energy and water needs. New financial tools and risk management options, a new urban ag office, and mentorship and education support for urban farmers are also part of the bill.
An extensive review of urban agriculture literature was published by the Johns Hopkins Center for a Livable Future in May of 2016 titled Vacant Lots to Vibrant Plots: A Review of the Benefits and Limitations of Urban Agriculture . Compelling themes include:
The face of agriculture is changing, and urban agriculture is one of the latest movements to challenge the traditional view of farming. From rooftop gardens to aquaponics centers in old warehouses to growing crops on abandoned properties, urban agriculture provides many benefits to a community, including closer neighborhood ties, reduced crime, education and job training opportunities, and healthy food access for low-income residents.
Urban farms won't feed entire cities — but the can provide residents with an additional source of healthy, low-cost produce.
The social benefits of urban farming can be large, and when they are shared, the residents of the communities being affected by urban agriculture projects are not just consulted but fully empowered in leadership and decision-making to the greatest extent possible.
Urban farming isn't always more environmentally friendly - some vertical farms, which are often touted as a sustainable option that use less soil and water, can use an enormous amount of energy, especially if they require artificial lighting. When designed right, urban farms can make some modest but valuable improvements to the sustainability of our food system.
One little-studied aspect of urban farms is that they can teach us to appreciate food. They can reconnect people with how to grow food, and the practice of urban agriculture is most valuable for how it forces us to be more conscientious about the people who feed us.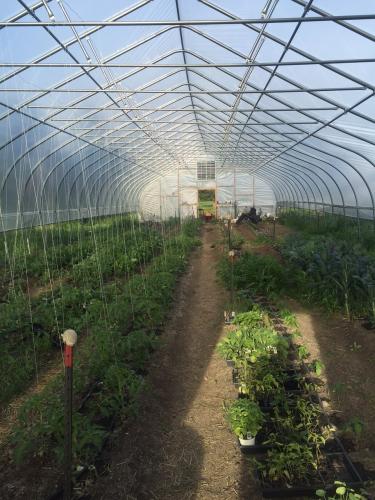 Detroit has been a leader in urban agriculture over time, having been the first city in the US to offer urban farming programs to help the homeless and assist city residents facing economic hardships in the 1890's (see Pingree's Potato Patch Plan). In an economic analysis of Detroit's food systems conducted in 2014, urban agriculture production in Detroit was estimated to be worth $3.8 M. In Flint, urban farming /gardening has long been a custom, dating back decades, reflecting resident's resiliency and self-sufficiency in the face of years of economic disinvestment. In Flint and Genesee County, the Genesee Conservation District, in partnership with the USDA Natural Resources Conservation Service, has managed a seasonal high tunnel cost share initiative in 2016 that has 29 new hoophouses contracted, 11 of which are in the City of Flint. In 2017, 25 new applications are anticipated. This is a very new set of urban growers who are in various stages of constructing hoop-houses through the High Tunnel urban initiative, some of whom plan to grow for sales, and will need technical assistance for growing, marketing and food safety. Partnering with Michigan State University Extension, the Genesee Conservation District and the Edible Flint urban agriculture organization, these new Flint area farmers will have the support they need for future success.