Think pink during Breast Cancer Awareness Month
Breast cancer awareness moves many to support its cause. Will you be supportive and wear your pink during October?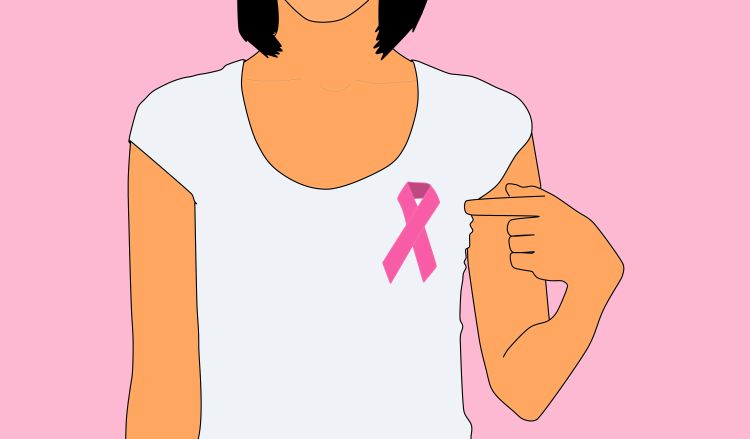 Breast cancer can occur when cells begin growing at a rapid rate and get to a point that usually form a tumor. This tumor can be felt through an exam and seen on an x-ray. Cancer can also spread throughout the body. Women are encouraged to get regular checkups as a preventive measure. Cancer is slick and sly and can sneak up on anyone. Being educated in what you should do is very helpful and my save lives in the process.
Breast cancer comes in different forms. It's important to note that just because you have a lump doesn't automatically mean you have cancer, but you should get it checked out immediately. All women are encouraged to give themselves a daily exam and if you feel something out of the ordinary, report it to your doctor and do not hesitate to follow up with your doctor. Many women have died from this horrible disease, and The American Cancer Society has estimated that over 246,000 new cases will be reported in 2016, of which over 40,000 will die from breast cancer.
Support for the awareness and promotion to fund research to find cures have led to many organizations, businesses, sports teams and community groups joining together and supporting the cause. When you see pink during October, think of all of the lives that have been lost to this horrible disease. Also, think about the survivors and the people that have supported them via donations, running, retail purchases or wearing pink. Many have given their time to bring awareness as well as provide support for this cause. Continue to be vigilant and support this cause, because almost everyone knows someone that has been affected by breast cancer.
Michigan State University Extension supports healthy living and eating, and as health is a part of 4-H, the healthy living programs help foster healthy living for youth and adults.