Thirty-four years of international friendship
Host an exchange student and share your life events and experiences over a lifetime.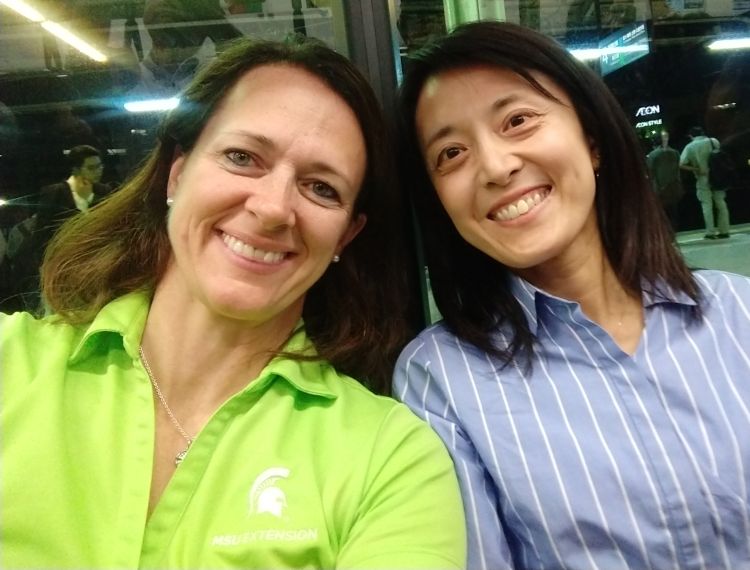 In 1983, my family was approached with the idea of hosting an international exchange student from Japan. Our county 4-H program (Newaygo County) was very involved in this opportunity and encouraged each family with children between the ages of 10 and 16 years old to try the experience. Unbeknownst to our family at the time, we would continue to host nine delegates for nine summers, allowing me and my four siblings to be a match sibling to a Japanese delegate. The experience also allowed my sister and I to travel to Japan and live with our delegate for a month exchange experience.
Here is how two 14-year-old girls grew a friendship, which has lasted 34 years.
The summer of 1984 was my turn to host a Japanese delegate since my older sister hosted the summer prior. I was so excited to find out who I was matched. Even though we did not seem to have a lot in common, we were both excited to meet and learn from each other. We had a wonderful summer together visiting Mackinaw Island, Deer Park Funland, swimming, riding bikes and sharing the 4-H fair experience. Communication was a challenge, but we were able to use our translation dictionaries to understand each other. Soon it was time to say our goodbyes, but we started talking about me traveling to Japan the following summer to stay with her family, something we both looked forward to.
After a year of preparing, saving money, buying gifts to take, purchasing new clothes and eating a jet lag diet, I was on my way to Yuka's home in Japan. I was not sure what to expect, but I did know that I would be with Yuka and she was very kind. I remember meeting her family for the first time and starting to cry. They were so worried about me, but I ensured them they were happy tears. What a busy month I had sightseeing, vacationing with my host family, attending LABO camp and visiting shrines and temples. The month was over in a flash, but I always told them I would come back to Japan someday.
Over the years of school, college, weddings, having children and job changes, Yuka and I always managed to send a letter here and there but always at Christmas. At times, we would exchange packages of goodies and gifts for our children. We always knew where each other lived and we kept that connection.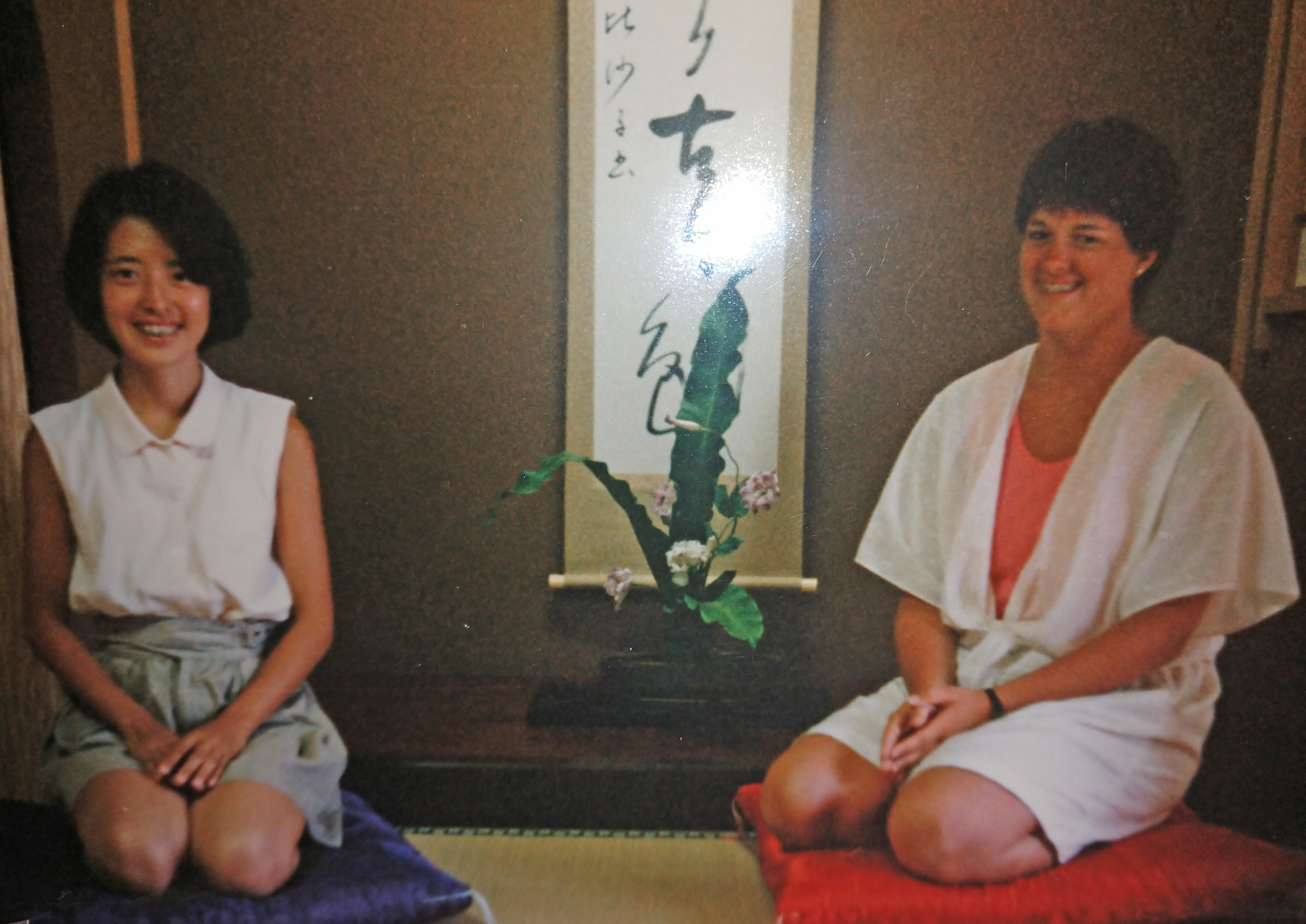 Finally, in 2015 I was hired to be the Michigan State University Extension 4-H international exchange coordinator for the exchange programs, the very program that started our friendship in 1984. My love for exchange and my life experiences were resurfaced. I worked hard coordinating the program in Michigan and sharing my love for the experience with others around the state. My daughter hosted a Japanese delegate in 2016 and 2017, then in 2018 she went to Japan on exchange and stayed with both of her Japanese sisters for two weeks. She fell in love with the country just like I did. Yuka and her family met my daughter in Nagoya and sent me photos of their time together.
In October 2018, I was able to take a staff development trip to Japan and I contacted Yuka to see if I could stay with her for four days prior to my work trip. She was quick to say yes and arranged for me to stay with her and visit her parents and sisters too. This was a very emotional four days. We all reminisced about my stay 33 years earlier and shared photos and memories. Saying goodbye to my Japanese parents was the most difficult thing to do, but I am so thankful for the opportunity to fulfill the promise of my return to Japan. Yuka and I agreed that now that our children do not need us as much anymore, we can do more things for us. We agreed we would not wait another 33 years to see each other again.
Be a host family with the Michigan State University Extension 4-H International Exchange Program. Host a delegate in 2019 and see friendships grow and last a lifetime. To start the process to become a host family, complete a hosting application at States' 4-H International Exchange website. All host parents will complete an MSU Extension Volunteer Selection Process (VSP), which includes three reference checks, background screenings and interview. A home visit will be completed by an MSU Extension 4-H staff member. As soon as everything is complete, delegates will be matched with families.
4-H grows forever friends. If you would like to learn more, visit the Michigan 4-H International Exchange Program website. To learn more about hosting an international exchange student, contact D'Ann Rohrer at drohrer@msu.edu or 231-845-3361.
To learn about the positive impact of Michigan 4-H youth leadership, citizenship and service and global and cultural education programs read our 2017 Impact Report: "Developing Civically Engaged Leaders." Additional impact reports, highlighting even more ways Michigan State University Extension and Michigan 4-H have positively impacted individuals and communities in 2017 can be downloaded from the MSU Extension website.