Tips for managing diabetes when eating at events
Here are some tips to help keep your blood glucose in check during the socially-active summer months.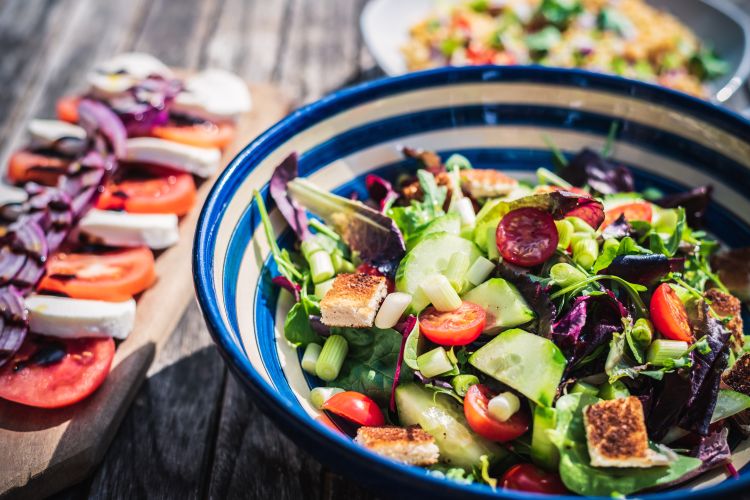 As school is dismissed and summer heats up, there are many opportunities to celebrate. This often means getting together with friends and family for cook-outs, barbecues and potlucks. Food is a very important part of many summer celebrations. You don't need to deprive yourself of your favorites, you just need to make smart choices that will allow you to enjoy them.
Managing diabetes requires preparation and moderation on a daily basis. Here are some tips to help you keep your blood glucose in check during the socially-active summer months.
Try to stick to your normal meal plan. Try to have about the same amount of carbohydrates that you normally consume. Decide how you want to "spend" your carbohydrates. For example, if you want some of your aunt's famous fruit cobbler, you can choose to skip the bun on your burger and forgo potato salad so you can enjoy the cobbler. Be sure to eat sensible portions.
Watch your alcohol intake. Summer events are often accompanied by cold adult beverages that contain various amounts of sugar and calories. Be mindful of how much you consume and be sure to incorporate this into your overall meal plan. The American Diabetes Association recommends no more than one drink per day for women and no more than two drinks per day for men.
Prepare a low-carbohydrate food option to bring to a celebration. You can find many recipes like this Simple Summer Cucumber and Tomato Salad from the Diabetes Food Hub on the American Diabetes Association website. Bringing a refreshing low-carbohydrate dish with you ensures that you will have something to snack on instead of higher carbohydrate choices like potato chips.
Check your blood sugar and protect your medication and supplies. When outside temperatures are high, care needs to be taken to keep insulin cool. The Cleveland Clinic suggests using a 12-volt car adapter to keep supplies at the proper temperature, and also advises protecting insulin pumps from high temperature. Check with your health care provider or diabetes educator for more information about managing your medications in the heat.
Remember how important your health is. You can enjoy the company of your friends and family without sampling everything around the picnic table. This might require a change in your way of thinking and habits, but remember to treat food as your fuel, not as entertainment.
Explore this website for Michigan State University Extension classes in your area that can help you manage diabetes, such as Diabetes Personal Action Towards Health and Dining with Diabetes.
Do you want to learn more?
To help people be healthy at every stage of life, Michigan State University Extension delivers affordable, relevant, evidence-based education to serve the needs of adults, youth and families in urban and rural communities.
Our programs cover all areas of health, from buying and preparing nutritious, budget-friendly food to managing stress, preventing or living well with diabetes and optimal aging – MSU Extension has the information you need in a format you can use, in-person and online. Contact your local MSU Extension county office to find a class near you.