Tips for camping at a horse show
Camping at a horse show this summer? Do it like a professional with these tips.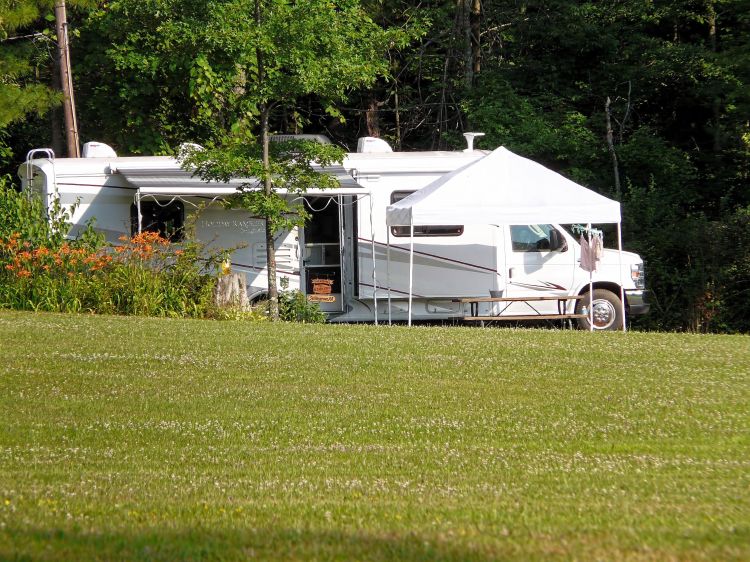 When you're staying right on the fairgrounds at a horse show, the following tips will help you camp like a professional. In this article, I'll focus on the human aspect of camping, and in a separate article I'll share tips to prepare your equine companions.
Be prepared. Before you pull out of your driveway with your horse, be sure your trailer is equipped for whatever your camping location may have to offer. This may mean several cords and hoses to reach the plugs or spigots. My trailer is equipped with several plug adapters (50 amp, 30 amp, 15 amp) so that I can use almost any type of outlet available. It is important to note, however, you may not be able to use all appliances, like an air conditioning unit, with 30 amp or smaller, especially if multiple campers are plugged into the same pole. Additionally, Michigan State University Extension suggests having a tool kit that stays in the trailer at all times, ready when you might least expect it. You may want to have some of these "extras" in that tool kit: extra fuses, wire cutters, hole punch, pocket knife, scissors, duct tape and zip ties.
Awnings can be tricky. If can't put your awning back up in its "traveling" position somewhat easily, think twice before you roll it out at your camping spot. Weather can turn quickly and you may need to close the awning if high winds or rainstorms roll in. If light rains are expected, leaving the awning at an angle may be sufficient, allowing the excess rainwater to roll off the awning.
The luxuries. Want to be truly spoiled? A built-in generator is an add-on option for many trailers. Having this add-on would eliminate many headaches like camping fees at horse shows, parking restrictions based on plug availability, no worries about too many air conditioners popping a breaker (who's been there? Me!), and lugging cords to said plugs. On the other hand, there's often a large expense up front and you need to have fuel available for your generator. Another much less expensive luxury that I won't camp without is my handheld vacuum. It's great for keeping the camper tidy with very little effort.
The shopping list. Here's where I could get into real trouble: shopping. After chatting with some camping comrades, here are the things I heard over and over that you'll want to have in your trailer: first aid kit, trash bags, food and drinks (few things are more important than staying hydrated during the summer), a crock pot for easy meal planning, extra towels, a designated mat for dirty shoes, toiletries that stay in the trailer (less packing for each trip), flip flops if you need to use public showers, and citronella candles or torches for evenings. Remember, slow cookers can make preparing meals a snap!
Certainly the list, especially the shopping list, could go on and on, but hopefully these tips will be a good start to your horse-related camping adventure!