Tips for keeping infants safe
Practice these tips to protect your infant or other babies in your care.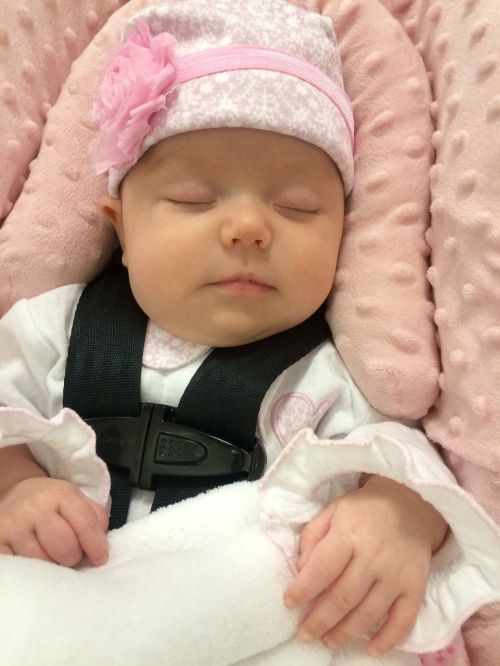 According to Safe Kids Worldwide, approximately 243,000 infants were seen in emergency departments in 2013. These visits were the result of nonfatal, unintentional injuries. Caring for infants may seem to be a daunting task, but there is information available to assist caregivers in keeping babies safe.
The Centers for Disease Control and Prevention (CDC) offers these suggestions for keeping infants safe at home:
Always put your baby to sleep on their back to prevent sudden infant death syndrome (SIDS). Caregivers should familiarize themselves with the Safe Sleep guidelines that were updated in 2016.
Do not shake your baby―ever! Babies have very weak neck muscles that are not yet able to support their heads. If you shake your baby, you can damage the brain or even cause death.
Protect your baby and family from secondhand smoke. Do not allow anyone to smoke in your home and limit the baby's visits to any house or vehicle frequented by smokers.
Place your baby in a rear-facing car seat in the backseat while riding in a car. This is recommended in the "Car Seat Recommendations for Children" by National Highway Traffic Safety Administration.
Prevent your baby from choking by cutting food into small bites. Also, don't let your baby play with small toys and other things that might be easy to swallow. Caregivers can enroll in a Pediatric First Aid class to learn the best technique to help a choking infant.
Don't allow your baby to play with anything that might cover their face. This diminishes the chance of infant suffocation.
Reduce the risk of your infant being burned by never carrying hot liquids or foods near your baby or while holding them.
Vaccines (shots) are important to protect your child's health and safety. Because children can get serious diseases, your child should get the right shots at the right time. Talk with your child's doctor to make sure your child is up-to-date on the vaccinations.
In addition, Michigan State University Extension urges you to wash your hands before and after diapering an infant and to keep the diaper changing area sanitized.
For more information on caregiving or family issues that affect you, visit the eXtension or MSU Extension websites. Read about how MSU Extension's Children and Youth programs impact the state of Michigan in our Children and Youth Programming Impact Reports.
Did you find this article useful?
---