Today's young leaders: Ganna Omar – Part 3
Houghton County 4-H member shares what's next for her future leadership and civic engagement endeavors.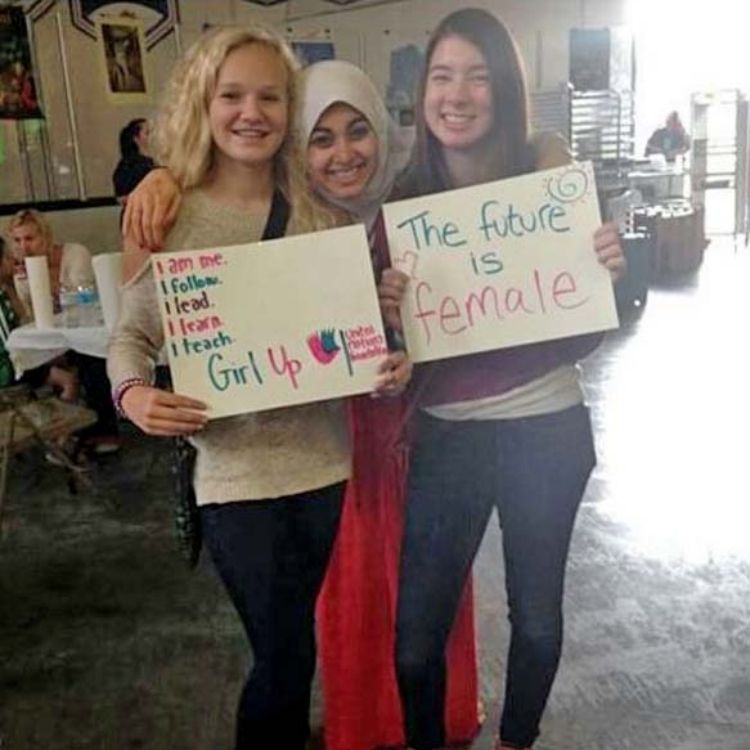 Part 1 and Part 2 of this three-part series introduced Houghton County 4-H member and community leader Ganna Omar and explored some of the ways Omar and her group of local teens have been working to change the world for the better. This third article and final article explores the plans Omar and her group have for the future.
Omar knows exactly what she hopes to accomplish through her work as the leader of the Houghton Keweenaw Girl Up group, and it's nothing short of changing the world. "We ultimately strive for a safer world where every girl (and boy) is given quality education, healthcare and safety, as well building leadership locally and sparking the initiative to change the world in more youth," said Omar. "Right now, Houghton Keweenaw Girl Up is preparing for its leadership themed semester, where we hope to empower local youth in schools by getting them more involved with important social issues they believe in."
Omar hopes her group's efforts will inspire other local youth to find their passions and become engaged. "For me, it breaks my heart to see some youth in the area think they are limited to whatever situation their parents are in now, or they're limited to the borders of this city. I feel like once they get that push and realize their future is determined by them, not their circumstances, most youth will be able to find more passion for social causes around them."
To help inspire other Michigan youth to become engaged citizens and leaders in their own communities, the Houghton Keweenaw Girl Up group is beginning to plan regional events that will impact a larger audience. They are starting to plan an Upper Peninsula Leadership Summit for youth and, based on their earlier success and the interests of youth, are looking to plan and host more film screenings and discussions on topics they and other youth see as important here in the United States and around the world.
The goal of these future efforts is not simply to try to convince other youth of the importance of certain issues that Omar and the Girl Up group members feel strongly about, but to truly empower other youth to pursue their own ideas to make the world a better place.
"Our job is to allow the youth to search inside themselves for the issue they want to fight, and to learn how to use their own passions to fight that issue," said Omar.
Omar has encouraging advice to share with other Michigan youth who want to make a positive difference in the world. "If there is no opportunity in front of you, create one. If no one else is speaking out about something, do it yourself and don't worry about anyone who might potentially stand in your way. Don't worry about being controversial. If you believe strongly about something, even a word of truth in the face of those who refuse to speak it is strong enough to evoke change," she says.
At 15 years old, Omar has already taken on the role of a positive and engaged leader in her own community, and she has her sights set on even bigger leadership roles in her future. Omar hopes to one day start her own charity or organization to address social issues and would love to work in the field of international diplomacy.
Based on getting to know Omar and her passion for leading positive change, I for one won't be the least bit surprised when we see Omar achieve another of her career goals about 10-15 years from now; that is to represent Michigan in the United State Congress.
To learn about the positive impact of Michigan State University Extension 4-H youth leadership, civic engagement, citizenship and global/cultural programs read our 2015 Impact Report: "Developing Civically Engaged Leaders." Additional impact reports, highlighting even more ways Michigan 4-H positively impacted individuals and communities in 2015 can be downloaded from the Michigan 4-H website.
Other articles in series