Too cold to go out? Here are five indoor activities to enjoy with your children!
With temperatures plummeting below zero, record lows are keeping children home from school and driving families indoors. Looking for something fun to do? Here are five indoor activities to help keep your children entertained during the next polar vortex!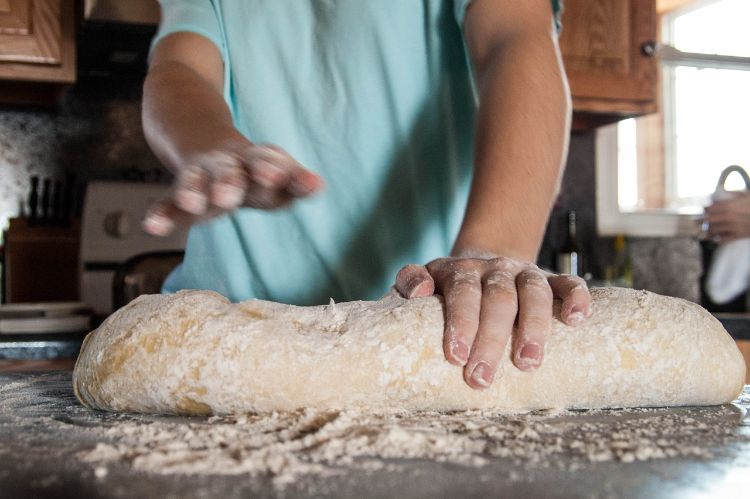 Families across Michigan are beginning to loose patience with the bitter cold temperatures that are forcing everyone indoors, and creating impatient children everywhere. Looking for activities to keep you and your children occupied as the cold weather drags on? Here are five fun activities, with educational value, to keep your children busy!
1. Make play dough. Play dough is fun for children of all ages! Break out the rolling pins, cookie cutters and plastic knives, and make a great big batch of play dough. Many recipes can be found online, and extras such as cinnamon, glitter, or powdered drink mixes can be added for a fun sensory experience. Here is one quick and easy recipe that consistently yields good results:
Ingredients:
1 cup of flour
1 cup of water
2 teaspoons of cream of tartar
1/3 cup of salt
1 tablespoon of vegetable oil
Food coloring as desired
Instructions:
In a medium saucepan combine all ingredients. Cook over medium-low heat, stirring constantly. Continue stirring as the mixture begins to form lumps. Mixture will eventually come together into a ball. When the ingredients are no longer wet, turn out onto a heat tolerant surface and allow to cool enough to handle. Knead dough for a few minutes. Recipe can be doubled, tripled, etc., as needed.
2. Feed the birds. Lend a helping hand to our feathered friends as the thermometer dips below zero. There are many fun ways to make bird feeders with children. One of the quickest is to spread peanut butter over a pinecone and roll the pinecone in birdseed. Then, simply tie to a string and hang outside. An alternative to peanut butter is suet, which typically sold with bird food. Another option is to cut an orange in half, scoop out the inside and poke three equidistant holes in the orange. Thread string through each of the three holes for hanging and fill with birdseed, cranberries, suet or other treats!
3. Bake bread. Have you ever made bread with children? It's a fascinating process for them, with very little expense and work. Watching the dough rise, doubling in size, baking and then taking their own food out of the oven is very rewarding! Simple sandwich bread recipes can be found in most cookbooks or online and require just a few basic ingredients and a few hours of your time.
4. Make ice sun catchers. This one does require going outside for just a little bit! There are many different ways to go about this project, so be creative! Bundle up and head outside to gather some bits of nature: pinecones, seeds, leaves, rocks, etc. Place nature items into an 8 or 9-inch cake pan and fill with water. You can even add food coloring for an additional dimension, and remember to place a loop of string or ribbon with the ends in the water to create a hanger. Once completed, place the cake pan outside to freeze. After it's frozen, remove the ice sun catcher from the cake pan and hang on a branch to enjoy!
5. Read a book. This is not a new activity, of course, but reading belongs on all good lists of things to do inside! Michigan State University Extension experts recommend all children engage in 30 minutes a day of reading or other literacy activities. Take time out from your busy schedules to curl up with your kids and enjoy reading together. You could build a reading fort and snuggle up inside, or enjoy a lazy morning in your pajamas reading together. Choose a chapter book to read out loud; even independent readers enjoy the experience of reading together as a family. A book such as Little House in the Big Woods by Laura Ingalls Wilder offers children a glimpse into what winter meant for families long ago. Use this to talk with your children about what modern conveniences make winter much easier for us now!