Too many gifts for the holidays?
Think of giving experiences instead of things to help make memories and build relationships.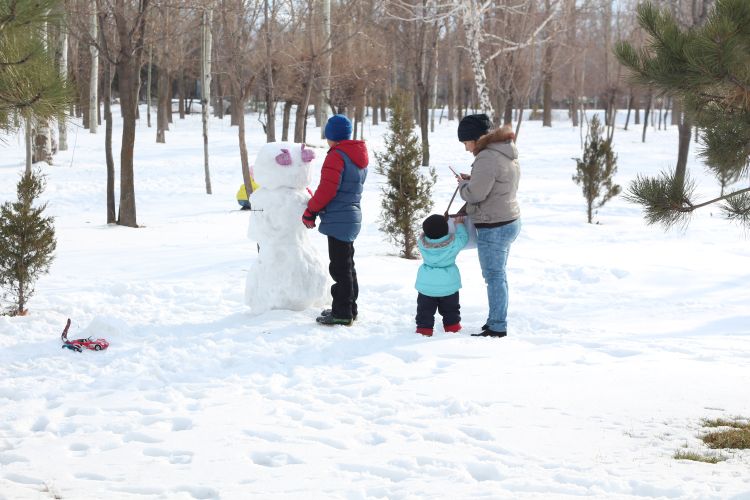 It's that time of year when everyone is starting to think about that perfect give to their children. Have you ever thought your child gets too much stuff during the holidays? Many parents wish they could find a way to still have their children enjoy gifts from friends and families but not have so much stuff that isn't used or only played with for a little while. It's a difficult conversation to get started with family and friends, but it can be fun if you suggest other ideas besides things for your child's upcoming holiday gifts.
Research shows that having strong, positive relationships with adults help a child in all aspects of their development. Instead of giving things for holiday gifts, consider requesting experiences for your child with their family members and friends. It's a great way for your child to spend time with the adults that care about them and build their interest and enthusiasm for the things they like to learn and explore. Michigan State University Extension offers these ideas to help build experiences with children:
Bowling or skating outing.
A lesson or two on a new skill the child wants to learn, such as sewing, painting, cooking, etc.
Lunch or dinner dates planned specifically with the child.
Magazine or monthly box subscription based on the child's interests.
Movie tickets or a movie night at home with all the fixings.
Game night with snacks and a few of their friends.
A trip to local attractions such as the zoo, museum or theater.
Lessons for what they love such as dance, swimming, karate, etc.
A sleepover with snacks and forts included.
A trip to the local park to jump, climb and run.
Gifts are exciting, but many children won't remember what they received for the holidays. Celebrating by giving the gift of your time and attention will help them make memories that last a lifetime and help enhance their development.
For more articles on child development, academic success, parenting and life skill development, please visit the Michigan State University Extension website.
To learn about the positive impact children and families are experience due to MSU Extension programs, read our 2016 Impact Report. Additional impact reports, highlighting even more ways Michigan 4-H and MSU Extension positively impacted individuals and communities in 2016, can be downloaded from the Michigan 4-H website.