Traveling with children – Part 2
Simple ideas on having a positive travel experience with kids.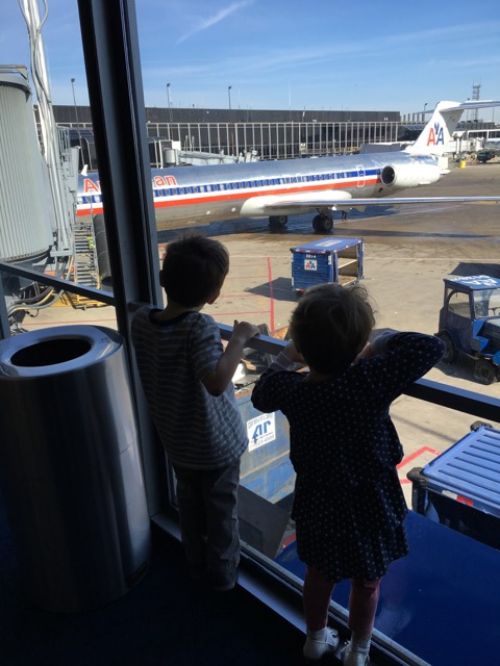 Family vacations are where memories are made for a lifetime. In a fast paced environment where we are consumed by technology, families need a chance to reconnect with each other. Traveling with children of any age can add a different dynamic to a vacation. However, traveling with young children can be stressful to plan and execute.
Being prepared is important. Prepare yourself by beginning a list of things to bring several weeks in advance of your trip and add to it as things pop in your head. Ask friends and family with children of similar ages what was successful for them when they have traveled in the past. Prepare your child by telling them what to expect. In the article "50 Top Tips for Traveling with Kids," Fawzia Rasheed de Fransisco recommends exploring maps or the history, geography, animal and plant life of your destination, or reading books or watching a video that is set there. If the food is likely to be radically different, research dishes they may enjoy and try preparing something similar before you go.
Michigan State University Extension recommends the following travel tips to ensure smooth sailing on your next family vacation.
Young children thrive on routines and predictability. This allows them control over parts of their life. The first few days of the vacation may be very busy and hectic, so children will need time to adapt. They may experience lack of sleep or a change in their appetite, which may result in undesirable behavior until they are able to adjust. These big changes, as well as others, may compromise their immune system and they may become ill. Always consult your pediatrician on ways to keep your child healthy on a vacation, but a simple first aid kit can keep plans running smoothly. Items to consider for your first aid kit include antiseptic wipes, fever/pain reliever, Band-Aids, sting treatment, tweezers and a thermometer.
When traveling through busy airports or during trips to popular theme parks or beaches, consider writing your cell phone number on your child's arm in case they get lost. For younger children that tend to wander, consider investing in a child locator. The adult carries a tracking device about the size of a television remote control while the child wears a watch-like contraption. Should the distance between the child and the tracker exceed the user-defined range, or if the bracelet is removed, an alarm sounds. In addition, once the tracker sounds the alarm, you can push a button to set off a beeper on your child's bracelet to help you track them down.
While traveling, avoid sweets and provide snacks like cheese cubes, breadsticks, fruit and bagels. Don't arrive at your destination in the middle of a sugar rush.
Keep older kids invested by having them help plan the trip and asking what they would like to do. You might be surprised what they suggest.
For kids of all ages remember baby wipes. They are useful for washing hands, cleaning toilet seats and wiping down tables.
If you plan on enrolling your child in a supervised child care facility, "Kids' Club", while on vacation, call ahead and ask specific questions about what your child will be doing during their time in "Kids' Club." Questions can be anything that might concern you, but could include:
How many kids will be in the session?
How many staff will be supervising the children in the session?
What items will you need to provide for your child (lunch, snacks and bedding)?
Will your child be around water or swimming? Depending on their swimming ability, ask questions that will leave you feeling comfortable with leaving your child for the day.
If in a warm, sunny climate, provide sunscreen labeled with your child's name as well as a hat and sunglasses. If it is important to you, insist the staff apply sunscreen to your child and require they wear their hat and sunglasses.
No matter what your means of travel is, leave yourself extra time for distractions such as unexpected bathroom breaks, requiring a break to let out some energy or letting a child walk at their own pace. You will be able to keep your cool if you allow time for your child to take their time.
Doing a little research and factoring in your child's needs into your travel plans will result in a fabulous family vacation that will be remembered for years to come. Be flexible with your plans and take it day by day, as tired children might enjoy playing on the beach versus the day trip to the theme park or zoo you originally planned.
For more information about child development, academic success, parenting and life skill development, please visit the Michigan State University Extension website.
Other articles in series