Traverse City Pollinator Health Meeting rescheduled for April 30
Please register again for Michigan State University Extension's public input meeting on pollinator issues in the Grand Traverse region.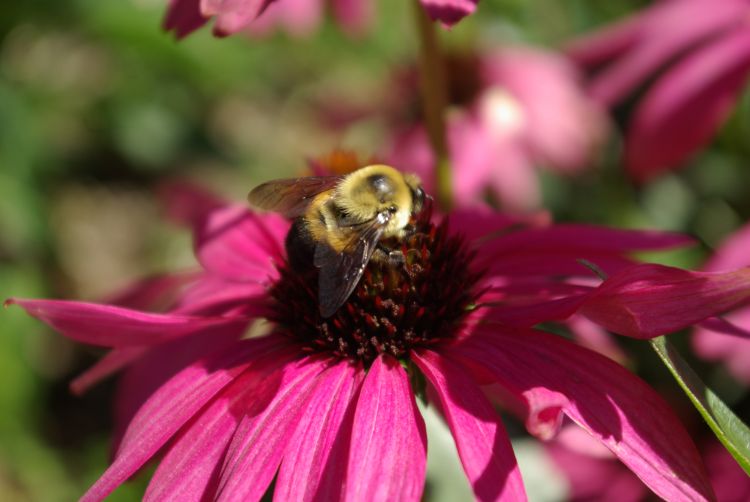 The Pollinator Health Meeting in Traverse City, Michigan, that was originally scheduled for April 16, 2018, was cancelled due to inclement winter weather. This meeting has been rescheduled for Monday, April 30, 6–8 pm, at the Northwest Michigan Horticulture Research Center in Leelanau County. Registrations for the original meeting date will not carry-over; we request that you register again if you wish to attend the April 30 meeting.
This meeting is for those interested in supporting pollinator health in Michigan. Local Michigan State University Extension educators are partnering with MSU researchers to host the meeting. Pollinator-related projects MSU staff are working on and the opportunities in your area for supporting pollinators will be discussed. This is part of a USDA-funded project running for the next three years that aims to support honey bees, wild bees and monarch populations across Michigan.
We are looking to have constructive discussions with beekeepers, growers, conservation districts, land managers, utility companies, road and drain commissions, and others with the potential to support pollinator health.
Please join us for a short presentation of current projects, followed by a discussion with Extension educators and researchers on how we can support and build local efforts towards pollinator health in your region.
The meeting will open with a sign-in and a short introduction, followed by a research update presentation by MSU staff, and then a discussion of the locally-relevant approaches to improving pollinator health. We are looking for input from a range of local stakeholders interested in improving pollinator health and conservation.
The meeting is free, but registration is requested so we may adequately supply food (pizza and beverages) and materials. Please see Pollinator Health Meetings to register. For more information, contact Duke Elsner at 231-922-4822 or elsner@msu.edu.
A similar meeting will be held in West Olive, Michigan, in Ottawa County on May 9 from 6–8 p.m. Registration information for that meeting can also be found at Pollinator Health Meetings.