True 4-H science teen leaders: Muskegon County
Muskegon County has a true 4-H science Tech Wizard teen leader in Blake Freye.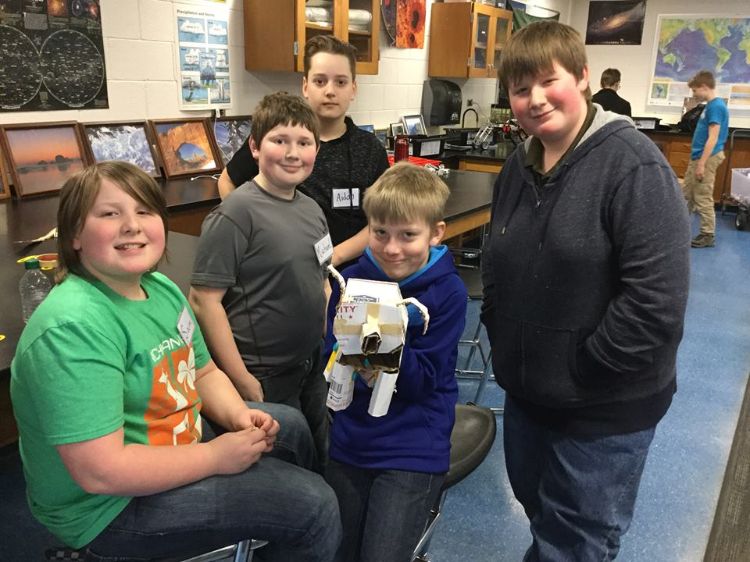 Muskegon County has a true 4-H science teen Tech Wizard leader in Blake Freye. What are 4-H Tech Wizards? 4-H Tech Wizards is a STEAM (Science, Technology, Engineering, Art and Math)-based, group-mentoring program. Youth ages 8 to 14 are matched with caring high school students or adults. The Tech Wizards meet weekly in groups with four mentees to one mentor to build a mentoring relationship while working on STEAM projects. The program has been in Michigan for seven years and in Muskegon County for five years. Mona Shores Middle School was the first Tech Wizards site in the county.
Tonya Pell, 4-H program coordinator in Muskegon County, commented on why she believes Blake is a true teen science leader.
"Blake Freye has been involved with the 4-H Tech Wizards program almost since it started in Muskegon County at Mona Shores Middle School," said Pell. "First, as a mentee for three years and now as a peer mentor. I have watched him mature over the years from a curious mentee into a thoughtful and dedicated teen mentor who can share his passion and knowledge of STEAM with his mentees. He's great at leading a group project, whether it's organizing a LEGO robot competition or trivia game, his mentees respect him and enjoy spending time with him. One of his mentees said that because of Blake, he felt comfortable and welcomed in Tech Wizards. He was able to enjoy working on their projects with Blake's guidance."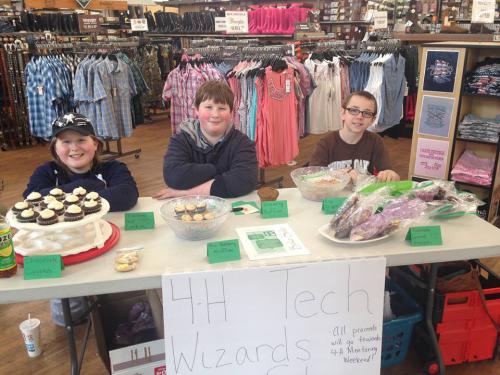 Freye has been involved with Mona Shores Middle School 4-H Tech Wizards for four years. He assisted with the Tech Wizards bake sale at the local Tractor Supply Company's and the program's community service projects, such as cleaning up the local veteran's memorial park. Freye has attended 4-H Exploration Days and 4-H Mentoring Weekend every year he's been involved with the Tech Wizards.
Pell offered advice for other youth interested in becoming a 4-H teen leader. "Don't hesitate to ask your club leaders and program coordinator about the opportunity to become a 4-H teen leader. More than likely, they are looking for additional help and would love to help you reach your fullest potential as a leader in your club, community, country and world."
Muskegon County is growing a true 4-H science teen leader in Blake Freye!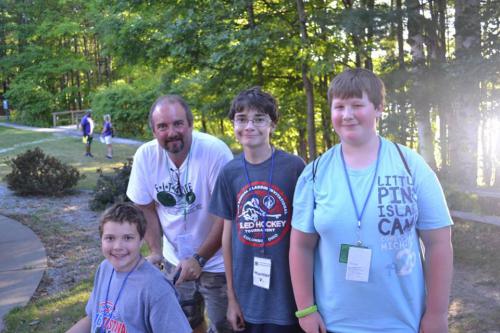 Michigan 4-H is proud to be part of the National 4-H tradition of supporting and growing true leaders. The next generation of empowered 4-H True Science Leaders continues growing in Michigan.
Michigan State University Extension and the Michigan 4-H Youth Development program helps to create a community excited about STEM (Science, Technology, Engineering, and Mathematics). 4-H STEM programming seeks to increase science literacy, introducing youth to the experiential learning process that helps them to build problem-solving, critical-thinking and decision-making skills. Youth who participate in 4-H STEM are better equipped with critical life skills necessary for future success.
To learn more about the positive impact of Michigan 4-H youth in STEM literacy programs read our 2015 Impact Report: "Building our 2015 Impact Report: "Building Science Literacy and Future STEM Professionals."
Michigan 4-H has many 4-H science programming areas for youth to explore. Science is everywhere with many questions to ask and discoveries to be made. For more information about 4-H learning opportunities and other 4-H programs, contact your local MSU Extension office.
Some of the other articles in the series