True 4-H science teen leaders: St. Clair County
St. Clair County has a true 4-H science teen leader in renewable energy.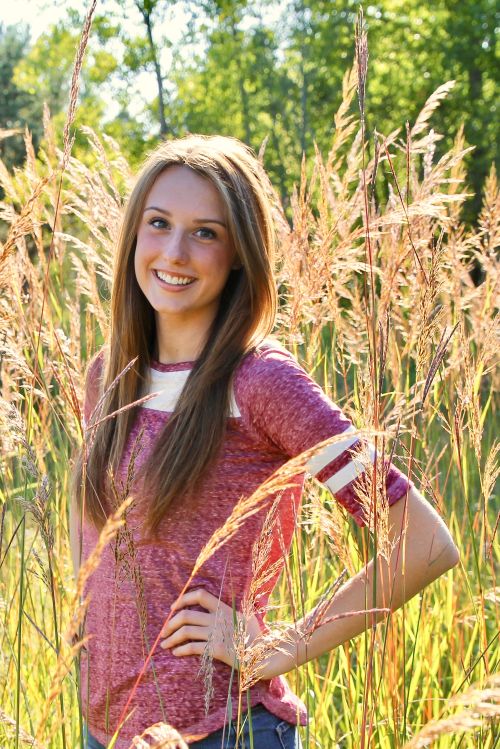 St. Clair County has a true 4-H teen science leader in Natalie Modrich, a very active 4-H member who has been a teen participant and now a teen leader for the 2017 4-H Renewable Energy Camp.
Insa Raymond, Hillsdale County 4-H program coordinator and the Michigan State University Extension 4-H Renewable Energy Camp coordinator, said Modrich is a true science leader, especially in the field of natural resources, renewable energy and biofuel.
Modrich has attended the Renewable Energy Camp three times as a camper, first attending when she was 13 years old. Her favorite parts of the camp were the hands-on activities, using technology in the labs, and testing and making her own biofuel, as well as hands-on interaction and idea sharing with people from all over Michigan and other states.
In 2016, Modrich attended the Renewable Energy Camp as a teen advisor and facilitator. In this role she was actively involved in the planning process of the 2016 Renewable Energy camp and contributed ideas and suggestions for changes and additions for the camp.
During the camp, she took on the role as teen camp facilitator and teen counselor, where she helped younger campers. She helped coordinate some of the activities in the biofuels track and led team building activities for the entire camp.
Now that Modrich is graduating from high school, she is planning on pursuing a science career in the field of materials science and engineering.
St. Clair County 4-H program coordinator Lori Warchuck shared why she believes Modrich is a true renewable energy science teen leader.
"Natalie embodies the drive to become her best self, and her drive inspires other 4-H members to do the same," said Warchuck. "Her active participation in the advancement of other 4-H members' knowledge and skills makes Natalie a valuable part of our 4-H team and a true renewable energy science teen leader."
Warchuck offered advice for other youth interested in becoming a 4-H teen leader, "All 4-Hers have a project or a skill to share with other 4-H members. Make a difference and inspire others by becoming a 4-H teen leader."
Raymond also shared some good advice for other youth, "Follow your dreams and goals and reach for the stars!"
St. Clair County 4-H is growing a true 4-H teen science leader in Natalie Modrich! The next generation of invested 4-H True Science Leaders are continually growing in Michigan.
This article is a continuation of the series featuring "True 4-H Science Teen Leaders" from around Michigan. Currently, we have been introduced to outstanding individuals in Midland County, Eaton County, Grand Traverse County, Allegan County and St. Joseph County.
4-H Renewable Energy Camp
Registration has closed if you were interested in participating this summer in the 2017 4-H Renewable Energy Camp. Keep this event in mind for 2018, which is for youth ages 13 to 19 who have a passion for science, natural resources and renewable energy, like to brainstorm ideas, problem solve and conduct experiments, and like to have fun and meet other young people from around the state.
The program explores ideas, research and opportunities in the field of energy as they relate to natural resources and agriculture. Campers will be able to choose a track that allows them to go more in depth into either solar, wind or biofuel energy.
Like Natalie Modrich, maybe you will become a true teen science leader in renewable energy by participating at this event!
Michigan 4-H is proud to be part of the National 4-H tradition of supporting and growing true leaders. Are you a 4-H alumni? Do you know someone who is? Raise Your Hand for 4-H to show your 4‑H pride and help provide hands-on learning that empowers kids across America. Some 4-H alumni true leaders you may know include popcorn agricultural visionary Orville Redenbacher, country singer Trisha Yearwood, former First Lady Roslyn Carter and country singer Faith Hill.
Michigan State University Extension and the Michigan 4-H Youth Development program help to create a community excited about STEM (Science, Technology, Engineering, and Mathematics). 4-H STEM programming seeks to increase science literacy, introducing youth to the experiential learning process that helps them to build problem-solving, critical-thinking and decision-making skills. Youth who participate in 4-H STEM are better equipped with critical life skills necessary for future success.
To learn more about the positive impact of Michigan 4-H youth in STEM literacy programs, read our 2016 Impact Report: "Building Science Literacy and Future STEM Professionals."
Michigan 4-H has many 4-H science programming areas for youth to explore. Science is everywhere with many questions to ask and discoveries to be made. For more information about 4-H learning opportunities and other 4-H programs, contact your local MSU Extension office.
Other articles in series