Using holiday gifts to talk about global leadership skills
Examples of how you might be able to use the gifts the children in your life receive to talk to them about leadership.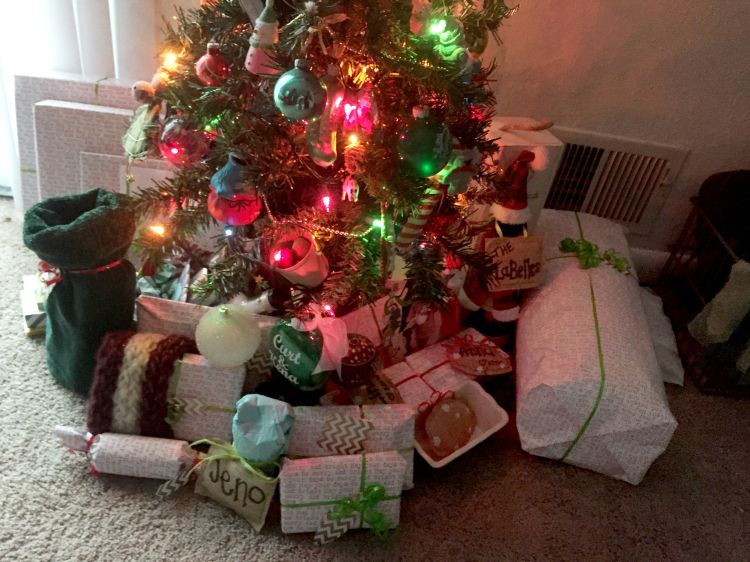 It's the end of the year and a time when many traditions celebrate the season with the exchanging of gifts. In the 1950s, the giving of gifts during Hanukkah became popular as a way to reinforce the joys of being Jewish for Jewish children in a time following tragedies of the Holocaust. For people who celebrate the traditions of Christmas, gift giving can emulate the gifts brought by the three Wise Men to Bethlehem in Christian belief systems. The celebration of Kwanzaa also concludes with Imani, an exchanging of gifts that is meant to show others' value and give a nod to the creative spirit.
While exchanging gifts is prevalent throughout the year-end holiday seasons, we often lose sight of the "true meaning" of these holidays. Movies like "How the Grinch Stole Christmas" tell the tale of the meaning of Christmas as more than just gifts, and this commercial from Ikea reinforces this is a time for family. Though there is some irony in commercialized businesses and media sharing this message, its meaning is relevant regardless. All that said, if your child receives gifts this season, you can ask a few questions that will help your young person make meaning of their new possession from a more global leadership perspective.
Where do you think that toy/item was made? How far did it have to travel to get to you?
What materials is it made out of, and where do those materials come from?
Who do you think constructed this toy/item? How many other people played a role in getting this item to you?
These questions help you have conversations with the young people in your life about natural resources, the interconnected nature of their community to other communities worldwide and their privilege in receiving a gift.
Each of the items you give or youth receive provides an opportunity to talk to youth about the world (using the questions above) and leadership. Michigan State University Extension offers the following four examples:
Technology-like video games. Single player games often revolve around a plot that asks the main character to complete a task or mission. This is a great opportunity to talk to your young person about problem solving, goal setting and real-life conflict resolution. Multi-player games require players to work as a team to complete their goal. Teamwork and contributing to the common good are two topics for those instances.
Crafting tools like a sewing machine. Providing tools that help youth create things for themselves empowers them with new skills. Your role can be helping them brainstorm new ideas, research methods and instructions, and even encourage them to make things to give to others.
Quiet, individual activities like adult coloring books. Items like this allow youth to exercise their creativity while helping them be mindful. Sitting in a quite space to finish a coloring page creates a period of time where youth are focused on one activity, can practice deep breathing and develop an end result that reflects their perspective.
Non-tangibles like a donation or an activity. Charities like Heifer International allow you to make donations in your child's name and will send them a note letting them know the donation has been made and what kind of impact it will make. An alternative is taking them out for an activity or experience where you can build memories and do good in your community together.
These are all suggestions to help you engage your youth in deeper thinking about gifts they receive. If you're giving a gift, think about the conversations your gift might help facilitate before buying. For more on leadership during the holidays, read "Holiday community leadership using cross-disciplinary skills."