Vegetable gardening series offered at 2016 West Michigan Home and Garden Show
The Smart Vegetable Garden Series, March 3-4, 2016, is open to anyone interested in learning more about healthy soils, smart techniques for efficiency, nutrients, season extenders, pest management and pollinators.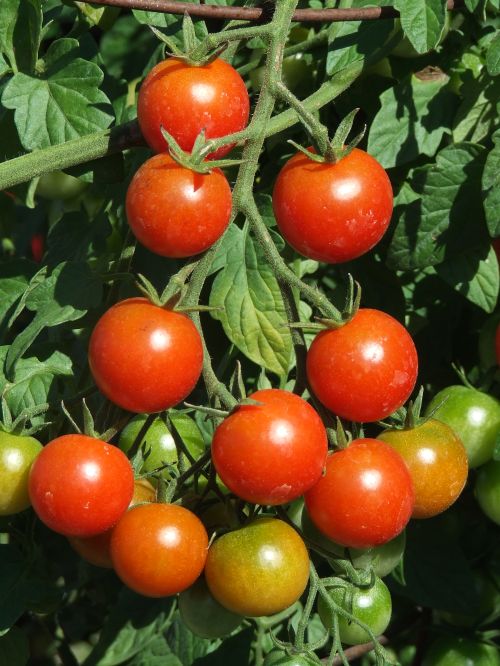 Whether a seasoned vegetable gardener or brand new to vegetables, plan now to attend the Smart Vegetable Gardening Series on Thursday and Friday, March 3-4, 2016, at the West Michigan Home and Garden Show at the DeVos Place in Grand Rapids, Michigan. Four different sessions focused on specific smart gardening topics and techniques will be highlighted and presented by Michigan State University Extension educators. Sign up for one or all four at GRHomeShow.com/SmartVeggie. Registration includes a weekend pass to the West Michigan Home and Garden Show!
Smart gardening focuses on sustainable, earth-friendly practices that gardeners can implement right in their backyards. The Smart Vegetable Gardening Series will offer "Smart Gardening for Healthy Soils" (Session I) on Thursday, March 3 from 4-5:30 p.m. Learn more about the dynamic biology of healthy soils, how to read a soil test, increase the productivity of your soil with organic amendments, mulch and cover crops. "Smart Techniques to Raise Your Own Vegetables without Losing Your Mind!" (Session II) will be Thursday, March 3, from 6:30-8 p.m. Discover low maintenance ways to reduce your inputs of time, money and energy. This session is for those who would like to maintain their garden with drip irrigation, row covers and trellising.
On Friday, March 4, from 1-2:30 p.m. will be "Smart Nutrient Management for Vegetables" and "Season Extenders for Smart Gardening" (Session III). Want even better tomatoes? Wondering why your green peppers never really amount to much? Get tips and tricks to provide essential nutrients at the right time and in the correct form for various vegetables so you can reap the greatest rewards from your garden. In this session, also discover ways to extend your growing season and be able to garden longer.
The final session focuses on insects – that is, the pests and the important pollinators and good bugs. Attend "Be a Smart Insect Investigator" and "Smart Vegetable Gardening for Pollinators and Beneficials" (Session IV) on Friday, March 4, from 3:30-5 p.m. to learn tactics that will help you be better at determining the cause of symptoms you might see on your vegetables. Pest identification, smart control and prevention methods will be discussed. Discover integrated pest management (IPM) techniques to help you grow vegetables more successfully. Learn ways to invite and keep pollinators and "good insects" in your vegetable garden. See more at the Smart Vegetable Gardening Series Facebook page.
For more information on a wide variety of Smart Gardening topics, visit the Gardening in Michigan website. You can also visit us at the following 2016 shows: the Novi Cottage and Lakefront Living Show Feb. 25-28 in Novi, Michigan; the West Michigan Home and Garden Show March 3-6 in Grand Rapids, Michigan; and the Lansing Home and Garden Show March 17-20 in Lansing, Michigan.