Virtual Dairy Nutrition and Management Series
The Virtual Dairy Nutrition and Management Series returns with a focus on the dairy industry's efforts to hit net zero carbon emissions.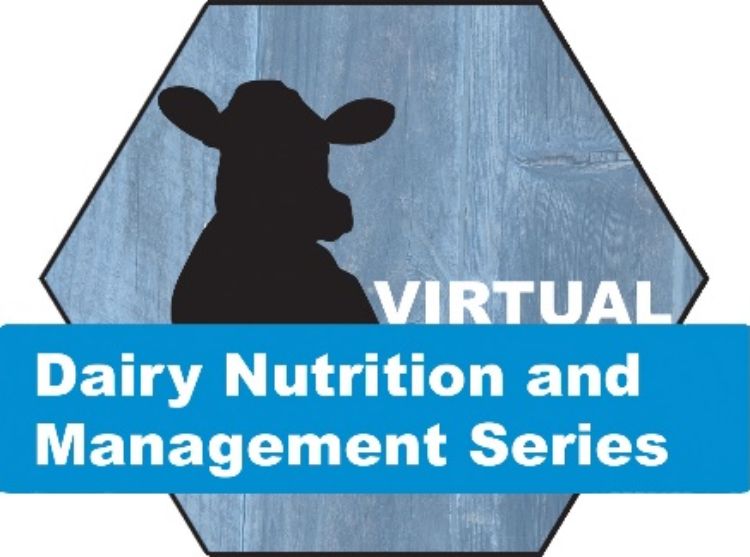 Leading organizations in the U.S. dairy industry have committed to efforts to hit net zero industry emissions by 2050 in an effort to help mitigate climate impacts. However, achieving this goal will require a complex set of steps involving animal nutrition, manure management, and cropping systems. Whether this goal is achievable is an open question, but if it is achievable, we have to identify changes the industry needs to undertake today.
The Virtual Dairy Nutrition and Management Series will address this topic in our third program. University and corporate experts on methane and net carbon emissions from the dairy industry have recorded talks that are now available at the VDNMS YouTube channel. At 10 am on March 1, 2021, these speakers will join us for a live panel held over Zoom, including opportunities to pose questions to the panel. You may register for the Zoom panel by sending an email request.
Additionally, VDNMS will include three graduate student presentations on topics related to dairy sustainability, as well as new "tech talks" providing insights into getting the most out of feed management software.
The VDNMS is a collaborative effort of university and industry experts to provide the dairy industry with timely and useful technical updates in a convenient format. More than 35 presentations from industry experts and researchers are now available on the YouTube channel.