Visit the Bird Sanctuary for a morning guided birding walk
Need a little nature in your mornings? Spend a summer morning at the W.K. Kellogg Bird Sanctuary viewing birds on an expert-led walk through the Sanctuary's picturesque trails.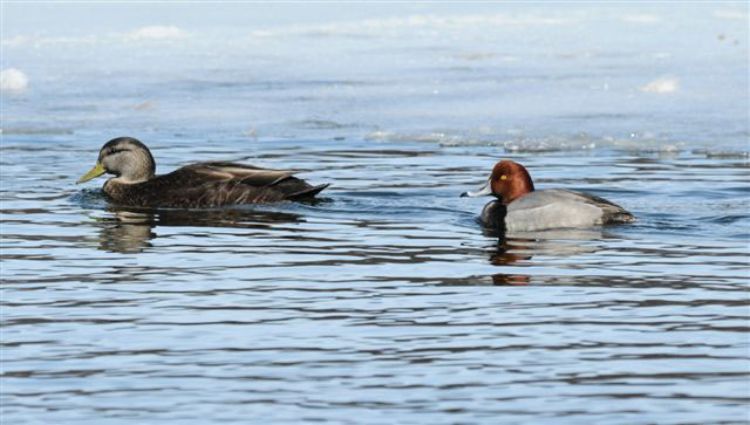 The Sanctuary hosts Birds & Coffee Walks year-round on the second Wednesday of each month. On October 7, there will be a special Saturday Birds & Coffee Walk. Visitors can enjoy a leisurely birding stroll led by Sanctuary staff to locate and identify the many birds visiting the Sanctuary. Join us afterward to talk about the morning's finds over a cup of hot, bird-friendly coffee.
This is an excellent opportunity to learn about the variety of birds that can be found at the Sanctuary, and birders of all skill levels are invited. Visitors can bring their own binoculars or borrow a pair from the Sanctuary.
Each program runs 9 to 10:30 a.m. Program dates for the next three months are Saturday, October 7, and Wednesdays October 11, November 8, and December 13. Sanctuary members attend for free! The cost of attendance for non-members is Sanctuary general admission: $5 for adults and $4 for senior citizens (62+).
The W.K. Kellogg Bird Sanctuary is located at 12685 East C Avenue, one mile north of M-89 and just west of 40th Street. To learn more, visit birdsanctuary.kbs.msu.edu, email birdsanctuary@kbs.msu.edu, or call (269)671-2510.
The W.K. Kellogg Bird Sanctuary is part of the W.K. Kellogg Biological Station. Celebrate with us our legacy of conservation as we mark 90 years since W.K. Kellogg donated the lands that now make up KBS to Michigan State University. Our commitment to research, education and outreach stands on the foundation of W.K. Kellogg's vision for cutting-edge science and learning.
As MSU's largest off-campus educational complex, we've put our land-grant values into practice as we've provided the public with examples of science's crucial role in sustaining natural and managed communities for nearly a hundred years. As we look forward, our students and faculty are working to understand and solve real-world environmental problems for a better tomorrow. To learn more about KBS, visit us online at kbs.msu.edu.