We need our children to love words
Reading skills can be a strong predictor of future academic success. Watch for signs that your child is possibly struggling with learning to read.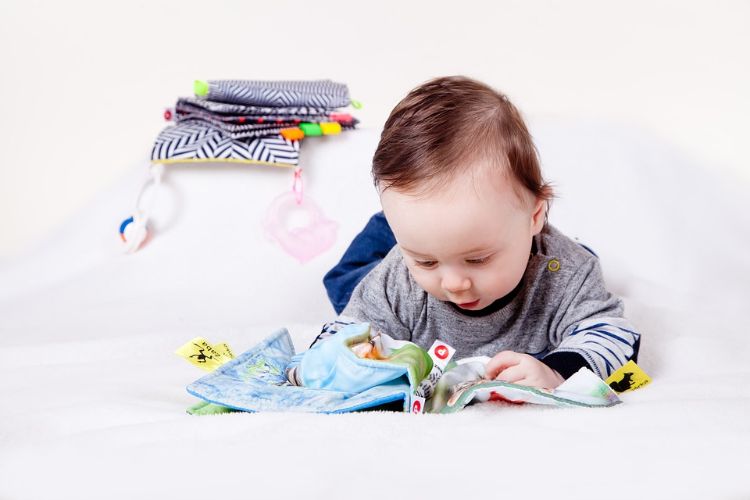 Young children are naturally drawn to books. When children listen to a book, they are in the beginning stages of learning to read and also hear words that are quite different from the spoken language. According to Reid Lyon from the National Institute of Health and Human Development, approximately 20 to 30 percent of children have difficulties learning to read. In addition, 15 million children do not have access to any sort of reading materials. In order for children to be successful readers, they need daily exposure to books, have caregivers or parents speak to them on a continual basis throughout the day, recognize letters of the alphabet and know the parts of a book including the role of the author and illustrator.
Struggling to read can be embarrassing for children, which can lead to unmotivated young students with low self-esteem. In the long term, many of these students end up dropping out of high school in part due to reading difficulties.
So what skills does a child need to learn how to read? Reading requires phonemic awareness, phonics, reading fluency and comprehension skills. Not one of these skills is more important than the other. (For more information, see International Literacy Association.) Learning to read is not a natural process and requires a lot of practice and exposure.
There are some common signs to look for when children are struggling to learn to read. These include but are not limited to:
Struggling to recite the words they are reading.
Starting and stopping frequently when reading.
Not really knowing the content they just read when asked about it.
Having a difficult time understanding simple directions and following routines.
Easily distracted.
Their fine motor skills are slow to develop and have difficulty holding a pencil and picking up small objects.
Avoiding storytelling and circle time.
If difficulties are determined in kindergarten or first grade and the child receives intervention services at school, many children can learn to read. A child is learning to read until the end of third grade at which time instruction makes a big shift to reading to learn at the beginning of fourth grade. In fourth grade, there is very little reading instruction and children are reading to learn in their classes.
Every year, all students in Michigan take an assessment on what they know and are able to do. For children in grades third through eighth, they are given the Michigan Student Test of Educational Progress, or M-STEP. Only half of Michigan third graders performed at or above in the English Language Arts section of the M-STEP. As a result, Michigan passed a third grade reading law to ensure all children are proficient in reading by the end of third grade. Students that may not pass may have to repeat the third grade. The third grade reading law requires school districts to come up with an improvement plan to help students who are struggling. More information is available at the following resources:
Michigan State University Extension recommends talking and reading to children as much as possible. One of the ways to do this is to describe the colors and features of things you see throughout the day. Pointing out the yellow bananas at the grocery store or the green leaves on the tree, or mentioning the soft shirt they chose to wear to school are all simple ways to increase word exposure for your child. This is called "thinking aloud" when we talk about what we are doing and why. The more words a child hears, the more words they will learn and use. Learning experiences should be engaging and fun to keep a young child's interest.
To learn about the positive impact children and families experience due to MSU Extension programs, read our 2017 impact report: "Preparing young children for success" and "Preparing the future generation for success." Additional impact reports, highlighting even more ways Michigan 4-H and MSU Extension positively impacted individuals and communities in 2017, can be downloaded from the Michigan 4-H website.