Webinar on PGR tips for Michigan greenhouse growers
Tune in March 16 for a free webinar on plant growth regulator (PGR) tips for Michigan greenhouse growers.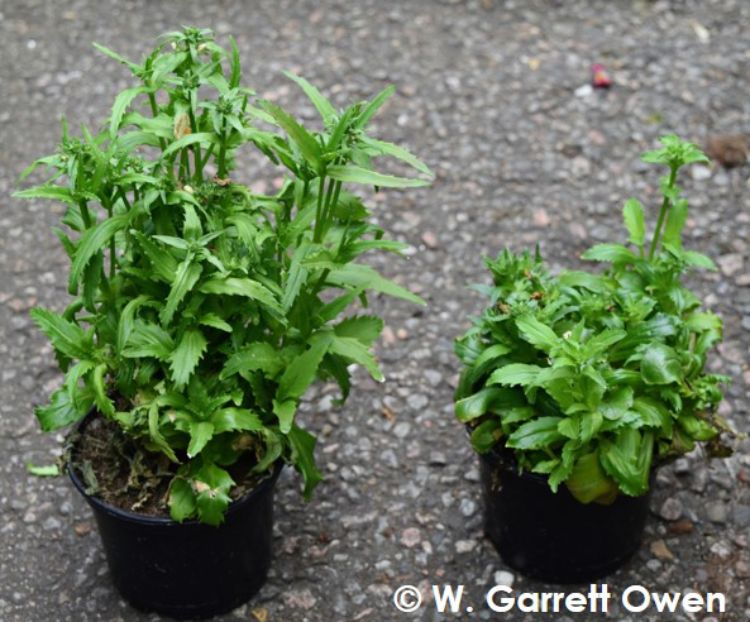 March: It's not just a month on the calendar, but five intense weeks where greenhouse growers are filling every square foot of greenhouse space with Michigan-grown ornamental bedding plants. During this time, growers are focused on producing the highest-quality plants by monitoring plant nutrition, maintaining the greenhouse environment and managing cultural practices. One cultural practice that assists growers in producing high-quality bedding plants is applying plant growth regulators (PGRs).
Plant growth regulators are an integral tool used in floriculture production. Optimal rates help manage plant growth for well-branched, compact plants (Photo 1). However, when rates are excessive, plant growth can be stunted (Photo 2). A free webinar from 12-1 p.m. on March 16, 2018, will focus on PGR tips and rates that are specifically tailored to growers in the northern U.S.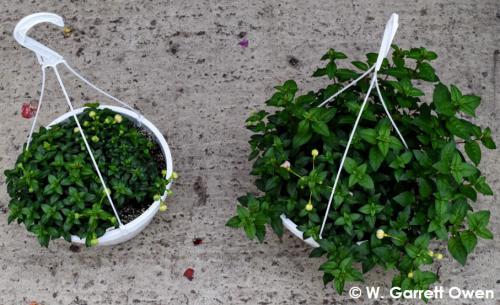 Michigan State University Extension will host Brian Whipker from North Carolina State University as he presents "PGR Tips for Michigan Greenhouse Growers." This free webinar will highlight:
Overcoming overdoses
Stimulating growth
Low- or late-season drenches for growth control
Balancing phosphorus and PGR applications
Those interested in watching the free webinar from the comfort of your home, office or greenhouse can register online at PGR Tips for Michigan Greenhouse Growers Webinar. All you need to register is your name, city, state and country.
You Might Also Be Interested In