Weekly fruit IPM meetings in southwest Michigan start April 15
Monday updates keep fruit growers current on pest and disease control developments during the growing season.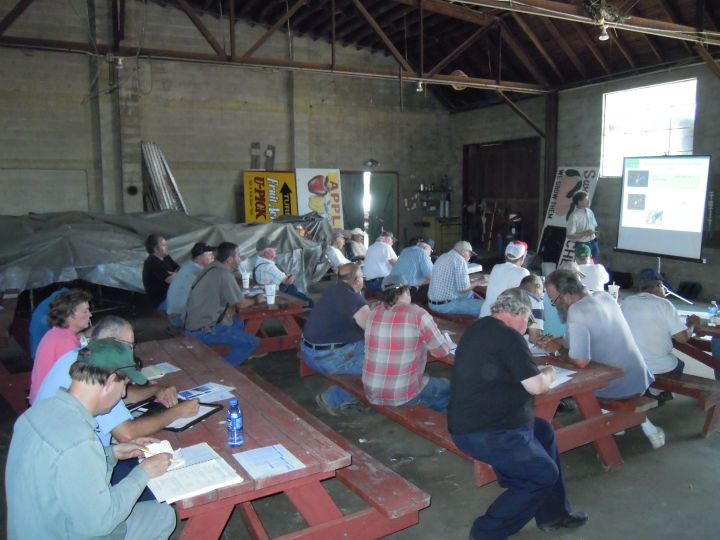 Fruit integrated pest management (IPM) meetings are held for fruit growers in southwest Michigan nearly every Monday from mid-April through the end of June. Michigan State University Extension educators Mark Longstroth, Bill Shane and Mike Reinke will share their results from scouting fruit orchards, vineyards and fields of tree fruit, grapes and small fruit with area growers to keep them up-to-date on emerging developments in the area.
These updates begin April 15, 2019, and are held every Monday to the end of June. There will not be a meeting on May 27 (Memorial Day). The meetings are held at Bjorge's Fruit Acres Farm, 2559 Friday Rd, Coloma, MI 49038. from 5 p.m. until an hour or so, depending on the topic. Topics vary depending on the week and conditions. See map of directions below.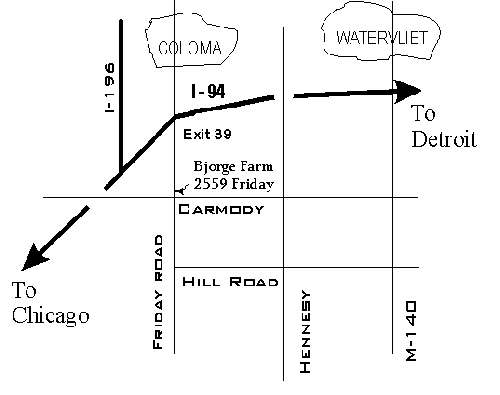 These meetings are for tree fruit, grape, bramble and blueberry growers, as well as area crop consultants. They include a review of current conditions in the region and a look at upcoming concerns in fruit production. We include weather forecasts, crop development and emerging insect and disease issues. Information from these weekly meetings is shared with other fruit growers and consultants by weekly reports at MSU Extension's Fruit and Nut page.
Two Michigan pesticide applicator recertification credits for private and commercial fruit (1C) are available for each meeting. No registration or registration fee are necessary for these meetings. Growers are invited to bring plant and insect specimens for diagnosis.
Below is a listing of the planned Monday meetings:
April 15
April 22
April 29
May 6
May 13
May 20
May 27 - no meeting (Memorial Day)
June 3
June 10
June 17
June 24
Did you find this article useful?
---