Weekly Monday fruit IPM meetings in southwest Michigan start April 13, 2015
Monday updates help keep fruit growers current on pest and disease control developments during the growing season.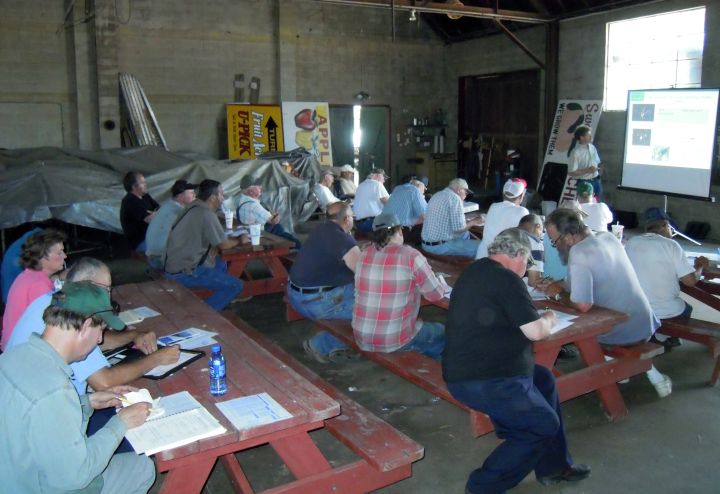 Weekly Monday fruit integrated pest management (IPM) meetings are held for fruit growers in southwest Michigan every Monday in April through the end of June. Michigan State University Extension fruit educators Bill Shane, Brad Baughman and I share results from scouting fruit orchards, vineyards and small fruit fields with area growers to keep them up to date on emerging developments in the area.
These updates are scheduled to begin April 13 at Bjorge's Fruit Acres Farm, located on the northeast corner of the intersection of Friday and Carmody Roads, south of Coloma, Michigan (see map below). The meetings all begin at 5 p.m. and run to 6:30 or 7 p.m. The weekly meetings continue until June 30. No meeting will be held May 25, Memorial Day.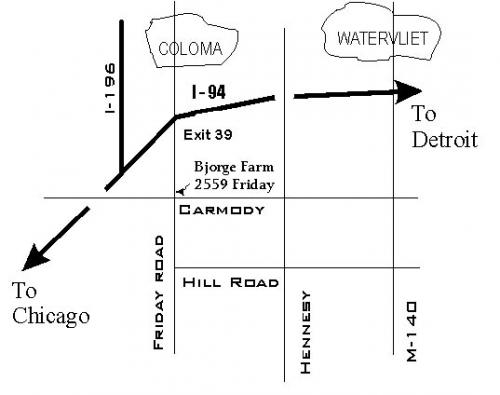 These meetings are attended by tree fruit, grape and blueberry growers as well as area crop consultants. We review current crop conditions in the region and look at upcoming concerns in fruit production related to weather forecasts, crop development and emerging insect and disease issues. Information from these weekly meetings is shared with other fruit growers and consultants by weekly reports at MSU Extension's Fruit and Nut Page.
Two Michigan pesticide applicator recertification credits will be available to attendees. No registration is necessary for these meeting, which are open to all fruit growers in southwest Michigan. Growers are invited to bring plant specimens for diagnosis. New fruit varieties will be shown as the season progresses.
This series of meetings ends as the harvest of blueberries and cherries begins in southwest Michigan.
Below is a listing of the planned Monday meetings.
April 13, 5-6:30 p.m.
April 20, 5-6:30 p.m.
April 27, 5-7 p.m.
May 4, 5-7 p.m.
May 11, 5-7 p.m.
May 18, 5-7 p.m.
June 1, 5-7 p.m.
June 8, 5-7 p.m.
June 15, 5-7 p.m.
June 22, 5-7 p.m.
June 29, 5-7 p.m.
---