West central Michigan field crop update – June 6, 2019
Like many areas in Michigan, planting remains well behind normal with a few bright spots.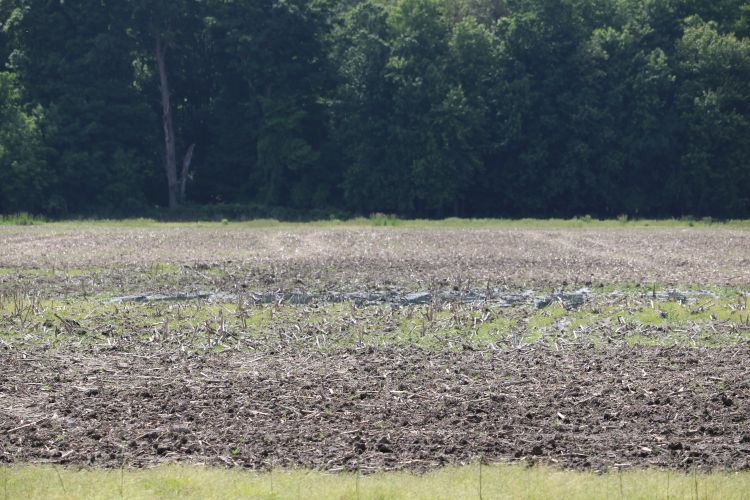 Weather
As with many other areas throughout Michigan, spring was off to a slow start in the west central region. Soils remained cool and wet through most of May and many growers are behind schedule planting. Overall, majority of the planting progress has been made in the northern areas of the west central region with very limited activity in southern areas, especially Ionia and Kent counties. Nearly 5.5 inches of rain was measured at the Entrican Enviroweather station, with 16 of 31 days receiving measurable rainfall. At the Fremont Enviroweather station, 4.5 inches of rainfall was measured with 12 of 31 days recording rainfall.
Crops
Corn planting continues only where soil conditions will allow. Many producers have already planted the well-drained soils they farm and are now waiting for the less well-drained soils to dry out. Planting progress is estimated at 60% of intended acres planted with great variability depending on the localized area. Early planted corn is V4 with much of the planted crop at V2 or just emerging. Stands will need to be evaluated as soil conditions improve.
Soybean planting progress has also been slow with 20-30% of the crop planted. Soybeans are emerging as soils warm.
Dry bean planting has not yet begun to any large extent. Allow soils to drain and warm up before attempting to plant. Planting into cool, wet soils will favor the development of root rot pathogens and symptoms.
Wheat is highly variable with only a few fields in excellent condition. A number of fields were abandoned this spring due to thin stands and winter killed areas. Late planted fields are generally thin and well behind in maturity. Early planted wheat is heading and beginning to flower while wheat planted mid-October is still at Feeks stage 9.
Oats that did get planted are generally growing well with adequate stands. Most are at Feeks 6 to 7. Fewer acres than were intended were planted.
Potato planting continues with some replanting occurring. Stands are variable with some drowned out spots and washouts due to the excessive rainfall.
Several producers are beginning to cut alfalfa with the forecasted dry weather through Saturday, June 8. Alfalfa weevil is active and near threshold levels in a number of fields I visited this week.
Insects
There are various grub species, primarily Japanese beetle active in many fields.
I have had a few calls concerning suspected black cutworm activity. Most are vertebrae damage with a few being other species of cutworm. Flight of black cutworm moths has been relatively low in my traps, but this is a pest always worth scouting for as populations of this migratory pest can be very localized.