West central Michigan field crop regional report – June 11, 2015
Soybean planting nearly finished and dry bean planting continues.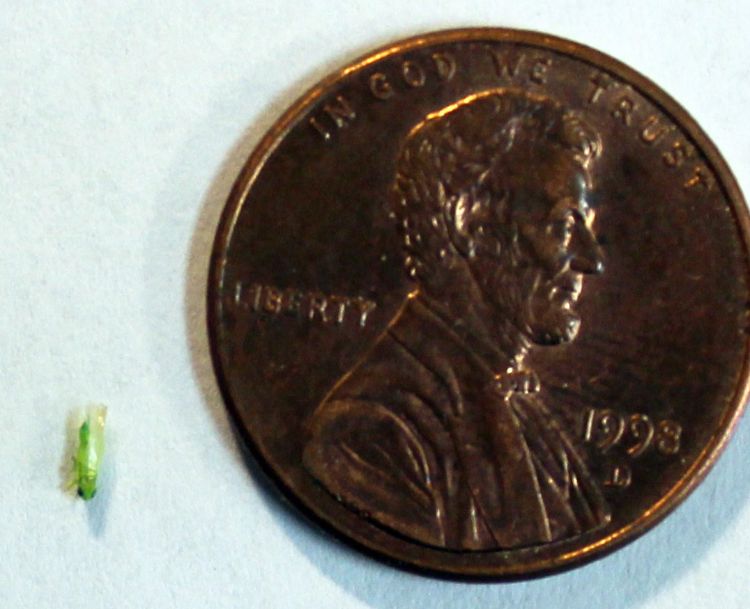 Weather
Air temperatures were fairly consistent this week with highs in the lower 70s to low 80s in Entrican, Michigan. Low temperatures ranged from 48.3 degrees Fahrenheit June 6 to 62.3 F June 8. Low soil temperatures range from 59.6 to 64.7 F.
Rainfall totals for the week were very light with most areas receiving less than 0.25 inches of rain for the week, however scattered thundershowers did produce substantially more rainfall in a few small areas. Soil conditions are becoming dry in many areas, though a few growers are still talking about areas of fields remaining wet.
Crops
Early planted corn is at V6 to V7, the majority is V4 to V5. Stands are very good and color is improving steadily with consistently warmer weather.
Soybean planting is mostly complete, most fields have emerged with many of the early fields having at least one trifoliate leaf. Some minor bean leaf beetle feeding was noted on the far eastern side of the region.
Wheat is fully headed and in mid- to late flower. Levels of leaf disease continue to be quite low so far this season, even those fields that have not received a fungicide application. There is a high degree of variability of growth stages within many fields that has made timing fungicide applications for head scab difficult.
Dry bean planting is fully underway. A few fields planted last week with good soil moisture have begun emerging. Soil temperatures are now very adequate for rapid germination and emergence. Rapid germination and emergence is important to avoid root rot infection. Michigan State University Extension recommends waiting until soil temperature reach a consistent 60 F or over and moisture conditions are suitable before planting dry beans.
First cutting alfalfa harvest is winding down with many producers now finished. Most fields are in early to mid-bloom that have not yet been cut.
Insects
We continue to catch low numbers of true armyworm and black cutworm moths this week. We will continue to monitor flight for another week. Low catch numbers does not mean there is zero threat, however. There are reports of true armyworm and black cutworm larvae activity in a few locations around the state. This is not widespread, but it does underscore the recommendation to regularly scout susceptible crops for these and other pests.
Adult potato leafhoppers have been observed this week in alfalfa. Scouting alfalfa and untreated dry beans should begin in the next week.
Remember that proper pest identification is an important part of pest scouting.