What's in your soil?
Advanced soil testing methods improve farm management decisions. Five minutes of your time can make a difference!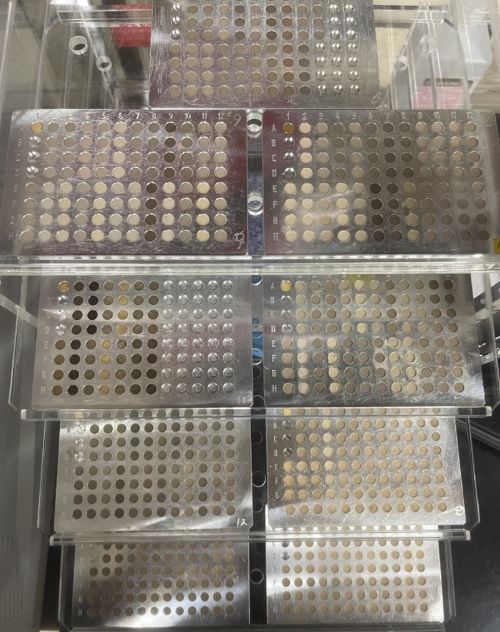 Healthy soils are the foundation of all civilizations. How do we know our soils are healthy? Soil testing can help us understand nutrient deficiencies and provide information on soil acidity, organic matter percentage and soil texture. Our team at Michigan State University consisting of Faisal Sherif, Jon Dahl and Jessica Miesel leverages unique chemical spectroscopy methods with advanced statistical techniques to rapidly, accurately and affordably measure soil and plant properties that are important for agronomic decisions. Unlike conventional soil analyses, which involve lengthy procedures for each property of interest, our technique allows us to measure several soil properties with a single scan, making it quick, cost-effective and waste-free.
To date, we have developed a large spectral library and predictive models for quantifying soil properties such as total carbon, soil organic matter, cation exchange capacity, total nitrogen, base cations (calcium, magnesium, potassium) and pH in Michigan. We plan to expand to the other Midwest states and nationally with our team's capabilities to leverage national spectral libraries. Our team stands out among others in that we use mid-infrared (MIR) technology with a gold-standard instrument able to seamlessly interface with the world's largest MIR library. The outcomes from this project contribute to broader efforts to help us better monitor and estimate soil carbon and additional soil health metrics, thereby improving the availability of data to make well-informed soil management and agronomic decisions.
We need your help with this survey. We're collecting information and conducting research on Michigan's various farming and soil testing practices. This information will allow us to prioritize additional features and improve the current tools by helping us better understand the difficulties faced by farmers. This survey should only take about 5 minutes to complete. All responses will remain confidential and anonymous.