What do the Istanbul Grand Bazaar and Michigan travel destinations have in common? Part 1
A pure sensory experience!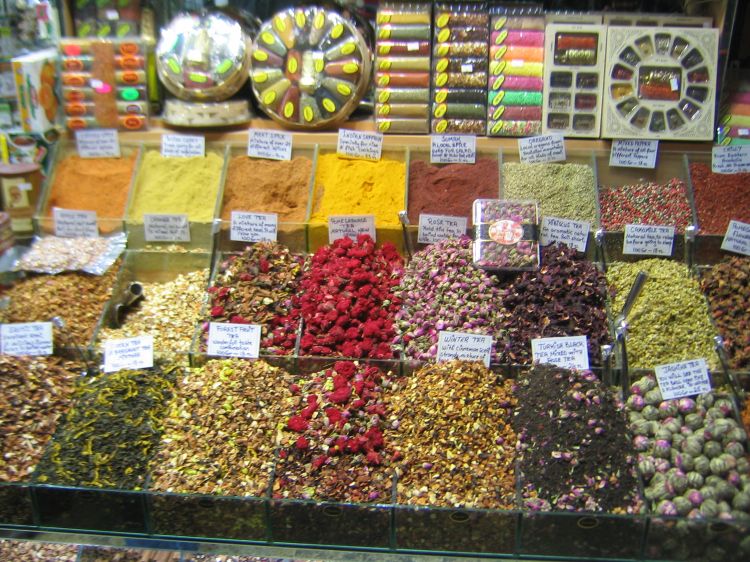 Travel and Leisure Magazine recently reported that the Istanbul Grand Bazaar has been recognized as the most visited attraction in world, with over 91 billion visitors annually. What is it that makes this particular site so special?
Friends and family members who have visited Turkey speak very highly of the Grand Bazaar. "It's a total sensory experience," Harold and Tina Vogler who are regular travelers, attest. "It's the smells, sights and sounds – the products and the food - just everything! It's sensory overload!"
During a recent conversation Harold Vogler continued, "The Turkish food, teas and sweets are so very flavorful – each providing their own rich aromatic and opulent mixture. A person needs at least one full day to take in the many sites at the market. The merchant wares are incredible with rich-colored fabrics, materials, spices and handmade goods."
I asked Dr. Dan McCole, assistant professor of commercial recreation and tourism at Michigan State University if he could offer insight as to why some tourist locations, such as the Grand Bazaar, are more appealing to a visitor than others.
"When people travel," McCole responded, "they want to experience the uniqueness of the local culture as perceived through sights, sounds, touch, smells and tastes. A walk through the Grand Bazaar floods a visitor's senses with thousands of unique stimuli that epitomize Istanbul."
"To a Michigander," he resumed, "Turkey may seem exotic. But, every place has something that makes it unique, and visitors want that experience. For instance, travelers often want to know where the locals eat, what places are worthwhile and authentic to the area they're visiting. "
McCole continued with a few illustrations that identify distinctive 'treats for the senses' within the state of Michigan, "Step-off the ferry onto Mackinaw Island and you're greeted with a scent that is a surprisingly pleasant mix of horses and fudge. Drive through Detroit and you can see grittiness and elegance in its architecture. Even from my office, I can almost feel fine dune sand between my toes, the cold wind on my face as I race my son down Boyne Mountain and refreshing water enveloping my body when I dive into a still foggy Michigan lake for an early morning swim. Think of the sounds of the race track at the Michigan International Speedway, a model T driving around Greenfield Village or the chest pounding blast of the S.S. Badger's horn as it pulls away from Ludington. How many tastes do we offer in Michigan from craft beers to cherry pie, great wines to U.P. pasties, Vernors to Frankenmuth chicken?"
According to Michigan State University Extension, it is vital that a destination identifies the elements that are unique to that community. These are often features residents may take for granted, although locals are still the best source for identifying their community's exclusive or special sensory qualities. The conclusion of this two-part series will focus on opportunities for a community to recognize their pure sensory experience as a travel destination.
Other articles in this series: