What is an underwater ROV?
4-H science gets youth engaged in building underwater remotely operated vehicles (ROV).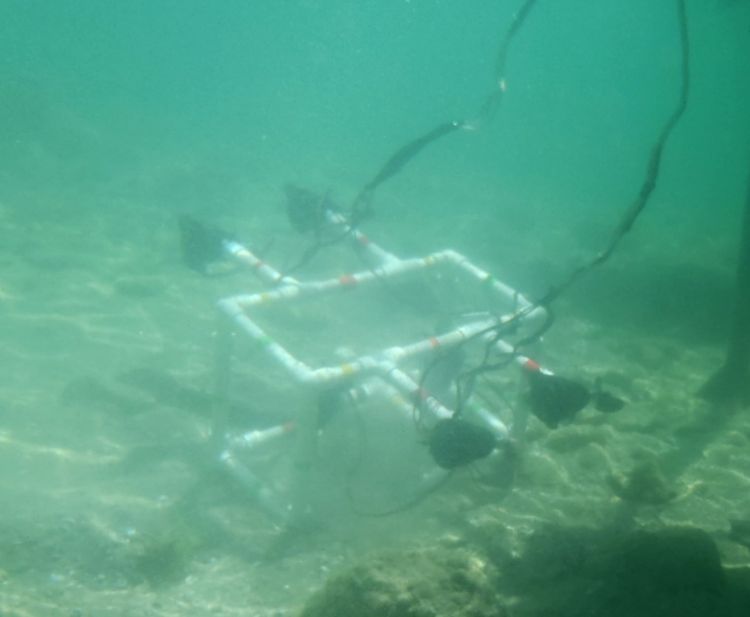 An underwater ROV is a remotely operated vehicle used to explore underwater. Researchers and scientists use underwater ROVs to explore the ocean depths, go deeper than human can go, explore areas unsafe for humans to go and much more. 4-H campers at the Great Lakes Natural Resources Camp in 2015 rose to the engineering challenge and designed an underwater ROV. (You can read more about youth working with ROVs in "Youth Engaged in Engineering" on the Michigan State University Extension website.) 4-H is dedicated to doing its part to meet the increased demand for science, technology, engineering and mathematics (STEM) professionals. Currently, 4-H science programs are reaching out to millions of youth nationally with hands-on learning experiences to help ensure they will be globally competitive and prepared to be part of the next generation of STEM leaders.
Why would youth want to build an underwater ROV? Youth will gain skills in science, technology, mathematics, engineering and creativity, plus more! Youth engaging in building underwater ROVs develop valuable skills for doing science, including mathematic and computational thinking, one of the eight science and engineering practices identified by the National Research Council. (To learn more, read "Helping youth succeed in science – Part 6: Using mathematics and computational thinking.") Once they have created their ROVs, youth can make underwater discoveries developing skills as a pilot, as a trouble shooter fixing problems in the field or even develop the payload tools an ROV needs to complete its mission. Using ROVs, youth can check out the features and creatures particular to lakes, discover their world through a unique lens and discover their future dream career.
Grow in Robotics workshop and 4-H Grows Here tool
You can help youth find an exciting STEM career in underwater ROVs by starting an underwater ROV or STEM club. To learn more and build your own underwater ROV, join us for the Grow in Robotics workshop on March 12-13, 2016, at the Kettunen Center in Tustin, Michigan. Grow in Robotics is designed to energize through hands-on activities for adults and team leaders participating in one of the four robotics tracks: EV3 Mindstorms by LEGO, VEX Robotics, Underwater ROVs (NOAA) and 4-H Junk Drawer Robotics.
Participants in the underwater ROV track will have the opportunity to design, build and test drive an underwater ROV. The session will begin with a brief presentation outlining the basics of ROV construction, what they are used for and careers in marine technology. Participants will then work in teams to build a ROV and test the vehicle underwater. Participants will learn some basic soldering, circuits, buoyancy, tether management as well as piloting.
Acquire the knowledge, skills and resources to effectively mentor youth in designing and building an ROV, including participating in Michigan competitions such as the Great Lakes Regional MATE ROV Competition. No prior knowledge is required!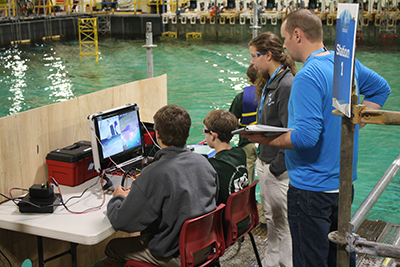 The new "4-H Grows Here" marketing tool will help introduce 4-H to a variety of audiences: The Brand Essence Video. This video is an inspirational and motivational resource to help communicate the essence of 4-H, which is that 4-H empowers young people with the skills to lead for a lifetime.
For more information about 4-H learning opportunities and other 4-H programs, contact your local MSU Extension office.