What is LABO and why does Michigan continue their 45-year international exchange partnership?
Japanese partner LABO and Michigan 4-H have continued their commitment of international exchange for 45 years. Learn more about the cultural significance for these Japanese students.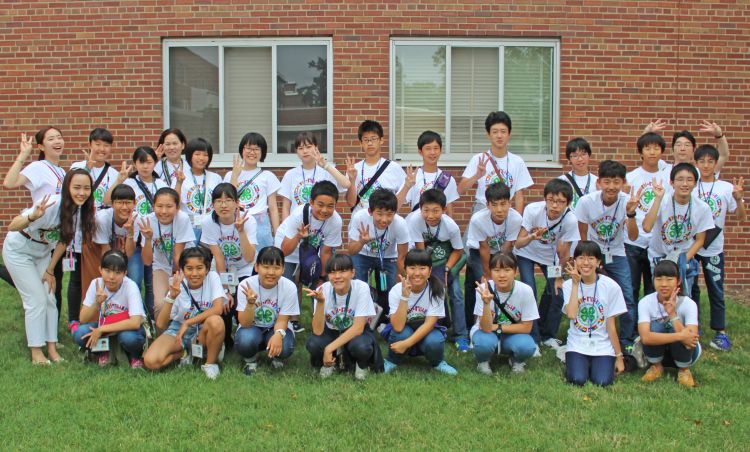 What is LABO? Is it an acronym for something? Is it like 4-H in Japan? These are all questions asked when Michigan families are considering hosting through Michigan 4-H International Exchange Programs. Community members are also curious when introduced to our international exchange students at public events, city council meetings, county commissioner meeting or county fairs.
LABO started as English-language classes for Japanese businessmen in 1962, and expanded to children in 1966. Tutors, made up of stay-at-home mothers, organized LABO parties near their homes in Tokyo. They taught English through nursery rhymes, songs and skits. By 1970, membership reached over 30,000 children with LABO parties throughout Japan.
An important piece of the LABO party experience is the LABO summer camping event. By 1971, the first LABO camp was complete. The first summer, 10,000 members attended. LABO has six campsites currently throughout Japan. When Michigan 4-H youth go on exchange to Japan, they all enjoy their time at LABO camp with their host sibling.
The exchange experience started in 1972, when 179 LABO members visited Washington and Idaho for one-month homestays with 4-H families. The two-way LABO/4-H exchange program officially began in 1973 with the establishment of LABO International Exchange Foundation and authorization of the Ministry of Foreign Affairs. LABO hosted 318 youth from 4-H clubs on the first summer homestay in Japan.
Michigan began hosting Japanese youth in 1974 with 85 Japanese youth visiting the first year. A year later, Michigan sent 79 youth to Japan to complete the exchange experience. Michigan has hosted 2,895 Japanese youth and has sent 718 Michigan youth to Japan since the relationship began.
LABO students wear blue t-shirts with the saying "Rowing to Another Dawn" when they arrive in Michigan. Since these travelers are between the ages of 12 and 15 years old and leaving their families for the first time, the experience is significant in their young lives. The meaning behind this saying is the youth are leaving their culture and "rowing their own boat to another dawn" (a new culture) to gain independence and confidence without parental support during their stay. This is an important cultural experience for Japanese youth with around 80 percent of LABO students participating.
In 2001, Michigan expanded its summer one-month long exchange when it started hosting Japanese students who stayed with host families for the duration of the high school academic year. Since then, a total of 45 Japanese youth have participated in a Michigan public school exchange experience, staying with host families across the state.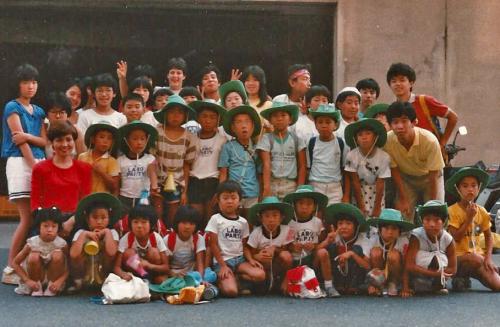 As a community-based youth club, LABO parties are organized by LABO tutors who are adult volunteer leaders. Each tutor must complete a 10-week training course, after which they invite young people from their community to become LABO members and participate in their LABO party club activities.
Tutors often become family friends, working with the parents for the benefit of the children. Families are also an important part of the LABO philosophy. Parents are encouraged to attend meetings and practice LABO songs and plays with their children, as shared on the LABO website.
Children join LABO parties at the age of 3 years old. During the meetings, students learn stories, songs and plays from around the world, which have been recorded in Japanese and a foreign language, usually English. There are over 100 bilingual stories and plays and 300 songs in the LABO library.
After school and weekends, LABO members between the ages of 3 and 18 work together to act out the stories. One of these skits is performed when they arrive in Michigan, but are also presented at regional LABO gatherings and community events.
If your family is interested in hosting one of our inbound exchange students from Japan's LABO party, please complete an application at States' 4-H International Exchange Programs.
4-H grows international business relationships. If you would like to learn more about international exchange programs in Michigan, visit Michigan 4-H International Exchange Programs or contact D'Ann Rohrer, state coordinator, leadership and civic engagement team member, at drohrer@anr.msu.edu
To learn about the positive impact of Michigan 4-H youth leadership, citizenship and service and global and cultural education programs, read our 2016 Impact Report: "Developing Civically Engaged Leaders." Additional impact reports, highlighting even more ways Michigan State University Extension and Michigan 4-H have positively impacted individuals and communities in 2016, can be downloaded from the MSU Extension website.