What is Memorial Day really about?
What is the history and meaning of Memorial Day?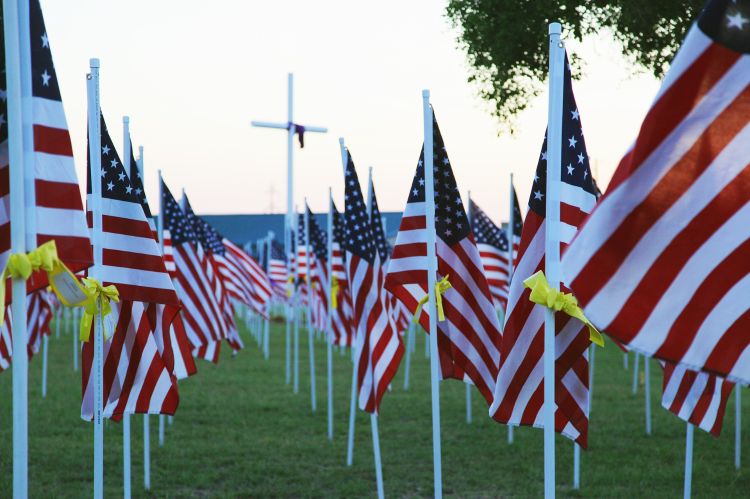 For many, Memorial Day weekend is filled with BBQs, gathering with family and friends, sales and an extra day off from work. Memorial Day is much more than that. So what is the history and meaning of Memorial Day?
Memorial Day, originally called Decoration Day, was developed to honor those that died in the Civil War. According to the Memorial Day website, it was officially proclaimed in 1868 by General John Logan, national commander of the Grand Army of the Republic in his General Order No. 11 and was for "strewing with flowers or otherwise decorating the graves of comrades who died in defense of their country." The original date of Decoration Day was May 30, 1868. This date was chosen because it was not an anniversary of any specific battle.
Memorial Day is now honored on the last Monday in May and is a day of remembrance for those who have died in service on the United States of America. It is different than other military holidays such as Veteran's Day because Memorial Day is specifically a day to remember and honor those who have died in service.
Since it is a day of remembrance, wishing someone a "Happy Memorial Day" isn't appropriate because Memorial Day isn't an actual holiday and is more of a day of reflection and remembrance.
Gather with family and friends and celebrate being together, but take time out to remember those that gave the ultimate sacrifice in service to the United States. Another way to honor those on Memorial Day would be to help decorate graves of local military service members.
For more ideas about activities and articles on child development, academic success, parenting and life skill development, please visit the Michigan State University Extension website.