What makes a family strong?
Explore qualities your family already has and those you can work on.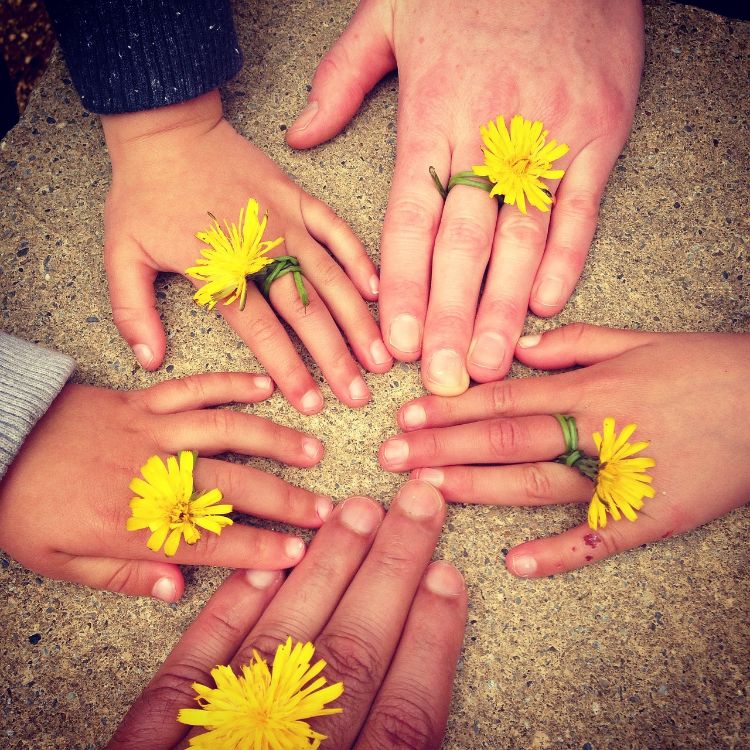 What do you think of when you hear the word "family?" You may consider your parents, siblings, grandparents, aunts and uncles. Some of you might mention cousins, yet others would say a close friend or neighbor. The definition of family is individual, and each is important.
No matter who you include, we all share one thing. Family includes people we love and those who love us; those we are connected to through a shared history and experience. When we include people in our definition who are not related to us, they are sometimes referred to as an intentional family. Michigan State University Extension suggests taking a moment to think about who you include in your family, as each of these people play an important role in your life and the lives of your children.
All families have challenges, strengths and areas where they can grow. Family is not about who is in your family or who you consider family as much as it is about how your family functions. Strong families appear in different ways, shapes and forms. Families can include single parents, two parent families, grandparents raising grandchildren, foster parents and others.
Researchers from the University of Nebraska conducted a study on the characteristics of strong families and they recognize six major qualities that strong families share. These common characteristics all contribute to family happiness and strength.
Commitment: They make their relationships a high priority. This is particularly important in co-parenting families. Reassure your children it is OK to love all of their parents and siblings; don't make them feel guilty.
Appreciation: They let other family know, daily, they were appreciated. Teach and use appreciative language and gestures. Children learn from adult examples.
Communication: They talk to each other about big issues as well as small issues. Keep your communication positive, listen to all opinions and don't forget to lighten the mood with laughter when tensions are running high.
Time together: They are deliberate about planning activities. Mealtime is a great place to start. Include family members in menu planning, shopping and food preparation.
Spiritual wellness: They believe in a greater power and have shared beliefs. Model acceptance and tolerance. Share your views about your beliefs and why they are important to you.
Crisis and stress: They are able to cope with difficulties and crises—they are resilient. Be mindful of how others in the family feel when things are stressful. Encourage family members to work together and share feelings when the going gets tough.
All of the strengths identified are connected and are not mutually exclusive. It is important to look at your current strengths and identify a plan to strengthen areas of weakness. You may want to consider taking a family strengths inventory that can assist you in making a road map for change in areas that appear weak. In his book "The Intentional Family," family therapist William Doherty includes many family rituals you may want to include as you work to strengthen your family foundation.
For more information on caregiving or family issues that affect you and your family, visit the eXtension and MSU Extension websites.