Preemergence herbicide applications continue and broadleaf weeds are flowering in lawns
Cool temperatures help in extending the time crabgrass preemergence applications can be effective and numerous broadleaf weeds are starting to flower in turf.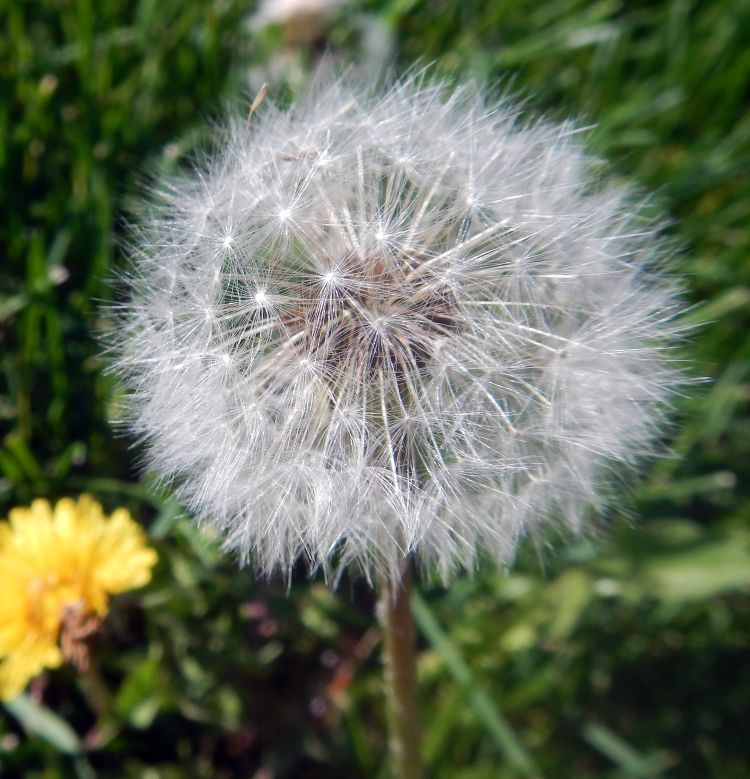 Professional lawn care companies and at home do-it-yourselfers are both still applying crabgrass preemergence herbicides. Professional applicators returned to the job on Friday, April 24, 2020, and have been busy trying to catch up ever since. Cooler than normal temperatures continue, improving the chances of these applications being successful.
Eighty percent of crabgrass germination occurs when soil temperatures at the 0-2 inch depth are consistently between 60 and 70 degrees Fahrenheit. For preemergence herbicides to be effective, they need to be applied before the soils reach this optimum temperature range. The growing degree day (GDD) model at GDDTracker for crabgrass preemergence applications attempts to predict the optimum application timing for when the 0-2 inch depth soil temperature is consistently between 50-55 F. Applications in this soil temperature range provide adequate time for the preemergence herbicide to be applied and watered in before crabgrass germination.
Maximum soil temperatures at the Hancock Turfgrass Research Center in East Lansing, Michigan, so far have only been higher than 50 F for four consecutive days, April 26 – 29. Warm temperatures are forecast this weekend but cooler than normal temperatures are forecast for the next seven to 10 days, which should improve the chances that preemergence herbicide applications are still effective.
Dandelion control options
Although applicators are catching up with preemergence applications, Mother Nature isn't waiting, as dandelions are starting to flower. There are at least a couple different strategies for controlling dandelions.
Applications during flowering and prior to the puff-ball stage can be effective at burning down the rosette and preventing puff balls, i.e., more dandelion seed. This year, it may be likely that trying to catch up with preemergence applications will delay herbicide applications to control dandelion until the puff-ball stage. Herbicide applications at the puff-ball stage can be very effective, as this is the time the dandelion is at its weakest because it has just spent all that energy pushing out flowers.
Winter annuals and difficult to control broadleaf weeds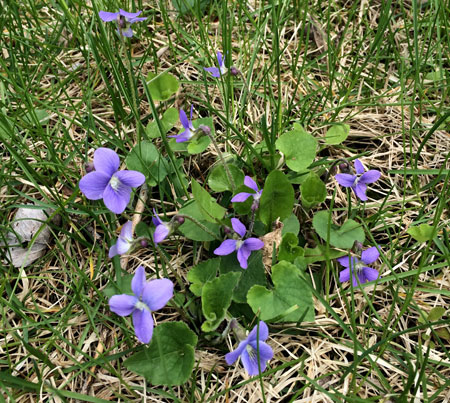 In addition to dandelions, many other broadleaf weeds are beginning to flower. Common chickweed, henbit, shepherd's purse, yellow rocket, corn speedwell, wild violet and ground ivy are all flowering. All but wild violet and ground ivy are winter annuals. The life cycle of a winter annual is they germinate in the fall, overwinter and then flower and produce seed in the spring. After flowering in the spring, winter annuals are usually only two to three weeks from dying. If you apply herbicides, they will be dead and gone in two to three weeks and if you do nothing, they will be dead and gone in two to three weeks. Get it?
Ground ivy (also known as Creeping Charlie), wild violet and several speedwells (Germander and Creeping) are flowering. The flowering period is the best opportunity to kill them until fall arrives. The typical broadleaf combination herbicide containing 2,4-D provides fair control at flowering but if you can find combination herbicides with the active ingredients quinclorac, triclopyr, fluroxypyr or carfentrazone, you should achieve better than fair control.