What's in your child's lunch box?
Lunches from home may pack more fat, sugar and calories compared to some school lunches.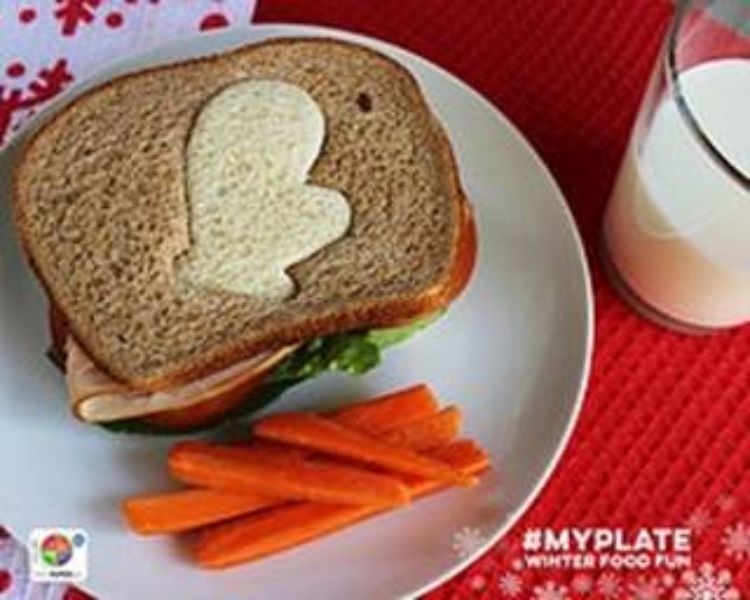 Are lunches brought from home or lunches bought at school healthier? Historically, school lunches have had a bad reputation, which may lead you to think home lunches are healthier. However, research published in the Journal of Nutrition Education and Behavior found that home lunches are not as healthy as we may think. The findings show more calories, carbohydrates, fats and sugar in home packed lunches compared to school lunches. Lunches brought from home were also less likely to have as much protein, fiber, vitamin A and calcium as the school lunches. Home packed lunches were less likely to have fruits and vegetables, but more likely to have snacks such as chips and crackers. Although the study found more sodium in school lunches, the nutritional value of school lunch still made it a better choice for many kids.
If your child prefers a home packed lunch to a school lunch, there are ways to ensure the foods you pack meet your little one's nutritional needs. Use MyPlate guidelines to ensure your student is getting the food from all of the food groups. Check with the school to learn of any restrictions on what kids can pack in their lunches. Buy foods your child will eat, so their lunch doesn't end up in the wastebasket. Ask your child to help in planning and packing lunches. Michigan State University Extension encourages that the chaos in the kitchen is worth it, because kids are more likely to eat the lunches they pack. Planning and packing lunches together can be a great teaching opportunity, as you explain why fresh fruit is a healthier option than fruit packed in syrup. Letting kids help pack lunches is also a great way to spend time together.
What about those popular pre-packaged lunches, which are often high in fat and calories, low in nutrients and expensive? Save the pre-packaged lunches for a once-in-awhile treat. Create your own look-alike lunch using healthier ingredients, such as whole grain crackers with peanut butter and jelly instead of baloney and cheese on white crackers. Substitute bite-sized, fresh fruit for fruit packed in light syrup. Bottled water, low-fat milk or 100 percent fruit juice box can replace fruit drinks or soda. Save money by buying blocks of low-fat cheese and cutting them into serving sizes – use a small cookie cutter to make fun-to-eat portion sizes.
Be safe and have fun when packing lunches. Wrap the meal in colorful plastic wrap and use reusable containers with colorful lids. Let your child choose their own lunch bag, and remember to wash it out each day. Have cold packs on hand to keep cold foods cold, and use a thermos to keep hot foods at a safe temperature. Toss in some hand wipes so kids can wash their hands before eating.