Wheat watchers report – June 7, 2021
Fieldwork is mostly done around the state.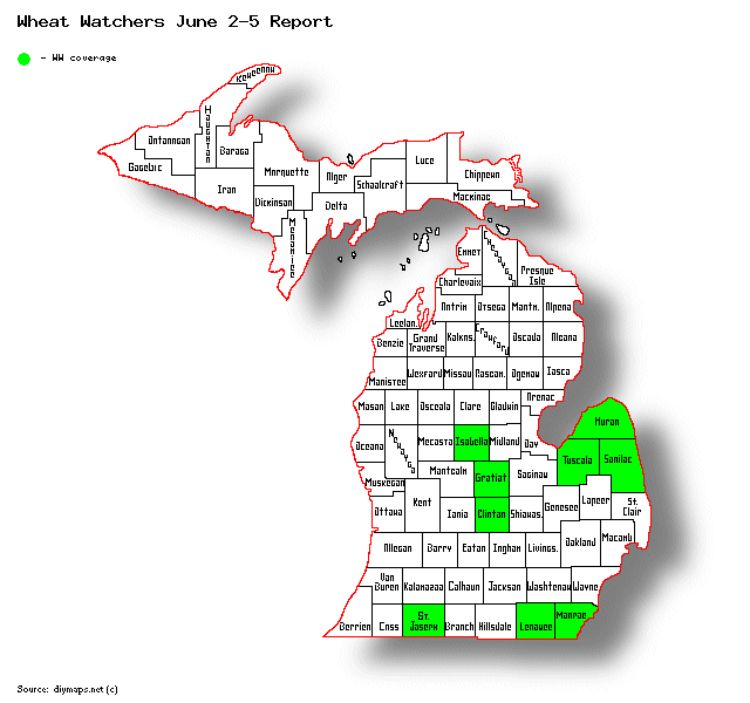 For several years before his retirement from full-time wheat support, Michigan State University Extension's Martin Nagelkirk has worked with a "wheat watchers" group to gather perspectives from wheat growers, extension educators and agribusiness representatives from across Michigan about wheat growth, development and the progress they see in the field. Wheat watchers comments are now being collected by Nagelkirk along with Ricardo Costa and Dennis Pennington and shared bi-weekly on the MSU Extension Wheat website.
Below we share what wheat watchers across the state saw in their wheat fields between June 2-4, 2021.
Monroe and Lenawee counties – Ricardo Costa (June 5)
I rate the crop a 9, and despite the dry conditions we had a few weeks ago, the crop is still holding up and looking good. All fieldwork has been finalized, and wheat is at Feekes 10.5.3, where flowering is complete.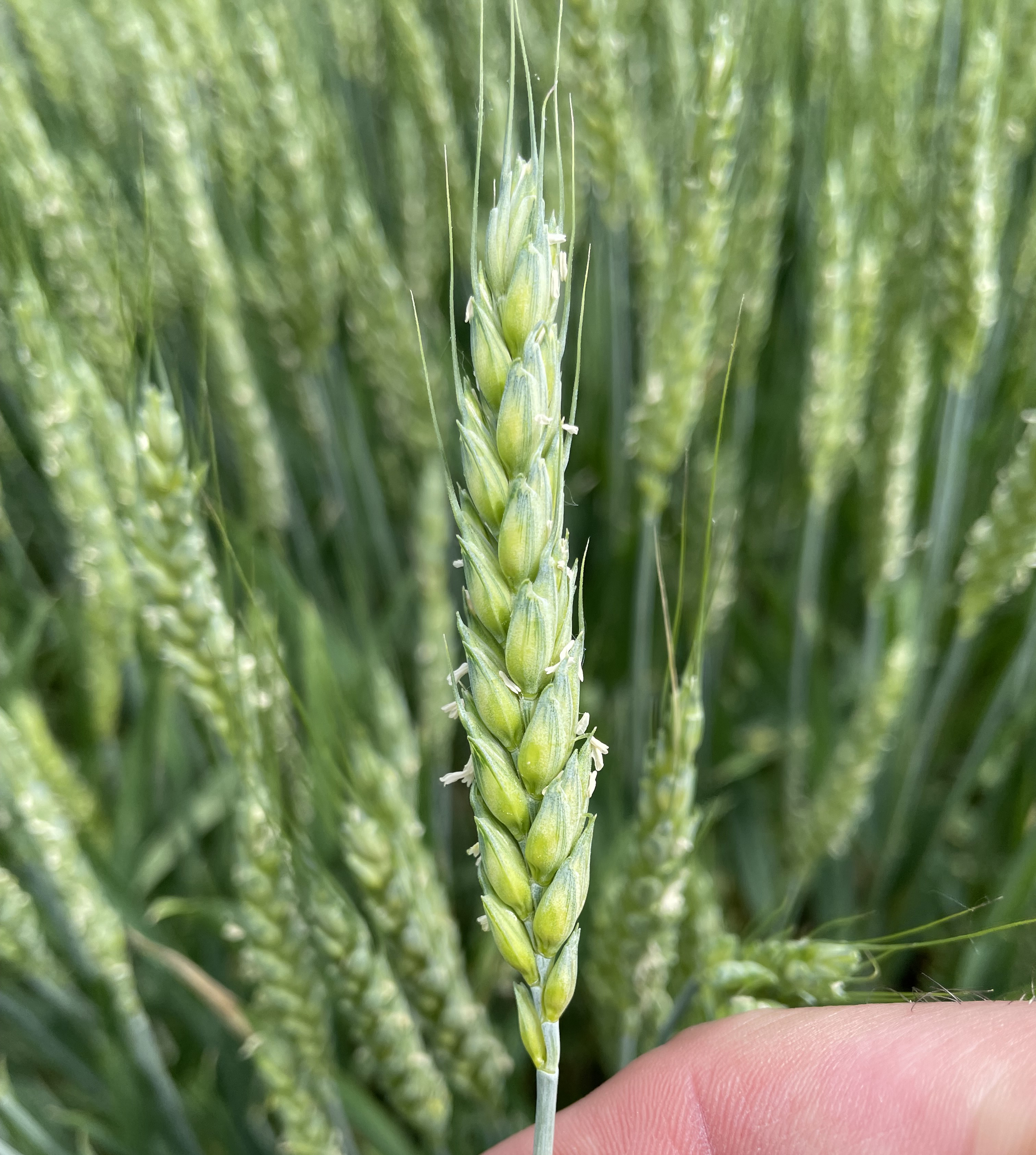 Sanilac County (Deckerville) - Reggie VanSickle (June 4)
Wheat crop is rated an 8-9 and is at Feekes 10.1 mostly, with some at 10.5 growth stage. Some head scab fungicide is being applied, and most will be ready next week. The green patches that were evident earlier are no longer able to be found.
Isabella County (Mount Pleasant) – Paul Gross (June 4)
Wheat crop is rated an 8 and at Feekes 10.5.1 stage. Fungicide application is complete. The main concern is about hot weather during grain fill.
Gratiot County (Middleton) – Mackenzy Blair (June 3)
Wheat crop is at Feekes 10.5.1-11 and rated an 8 (1-10 scale). Fungicide applications for head scab were applied last Thursday through the middle of this week. One more decent shot of rain a week after flowering should finish this crop out.
Tuscola County (Richville) – John Pullis (June 3)
Wheat is rated a 6.75, and most are at or very near Feekes 10.5.1. Not much fertilization or herbicide application is going on as wheat is getting closer to maturity. Some foliar diseases have started becoming more visible, including some not-so-common ones like Spindle Streak Virus in varying degrees. Dry weather took a toll on wheat, with sandy areas having very poor-looking wheat.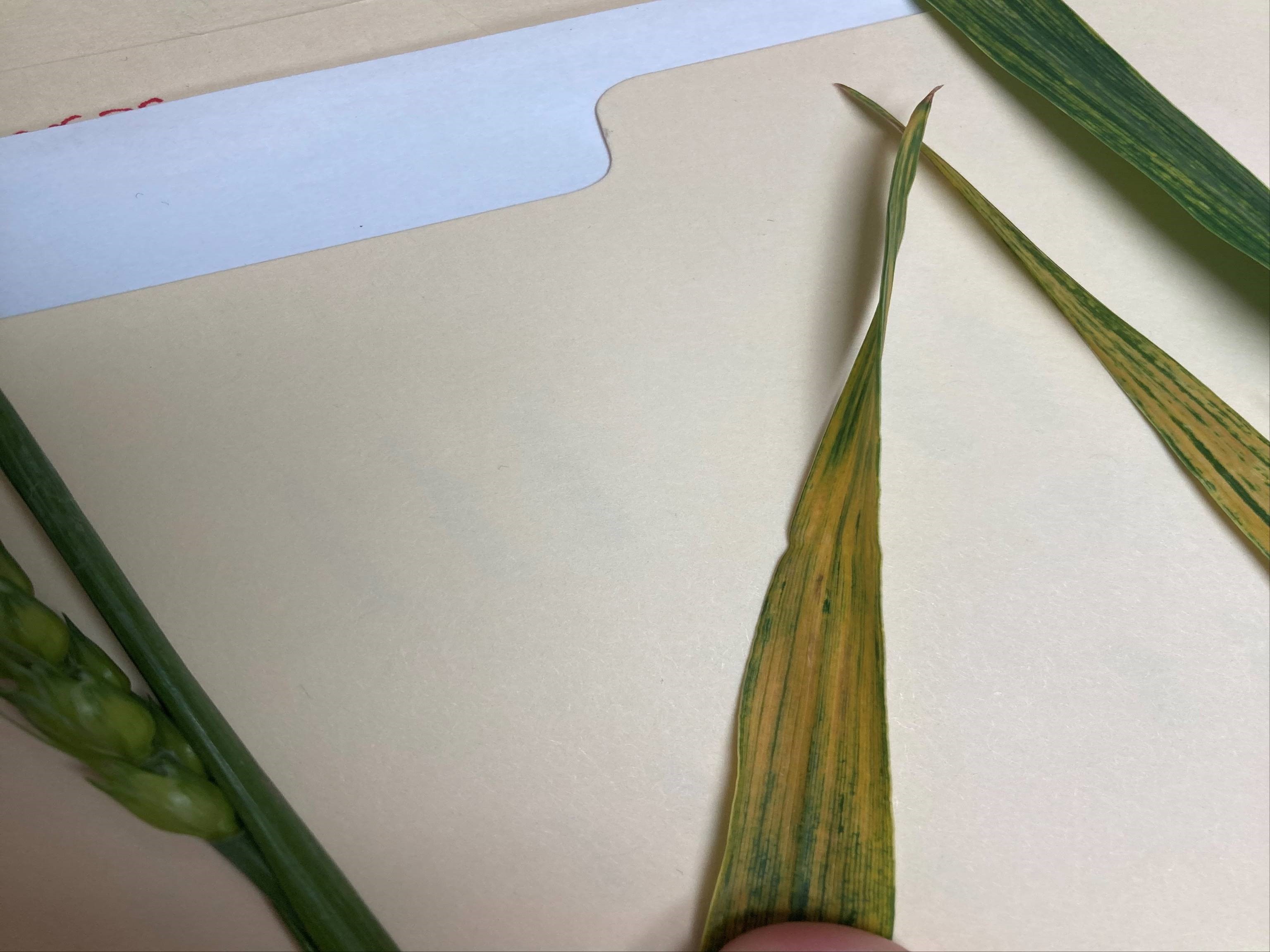 St. Joseph County (Centreville) - Eric Anderson (June 3)
The crop is rated as 9 on average. Wheat is at Feekes 10.5.3 growth stage. Some final fungicide applications are being made. Irrigation is still being utilized, more expected in the coming week with high temperatures.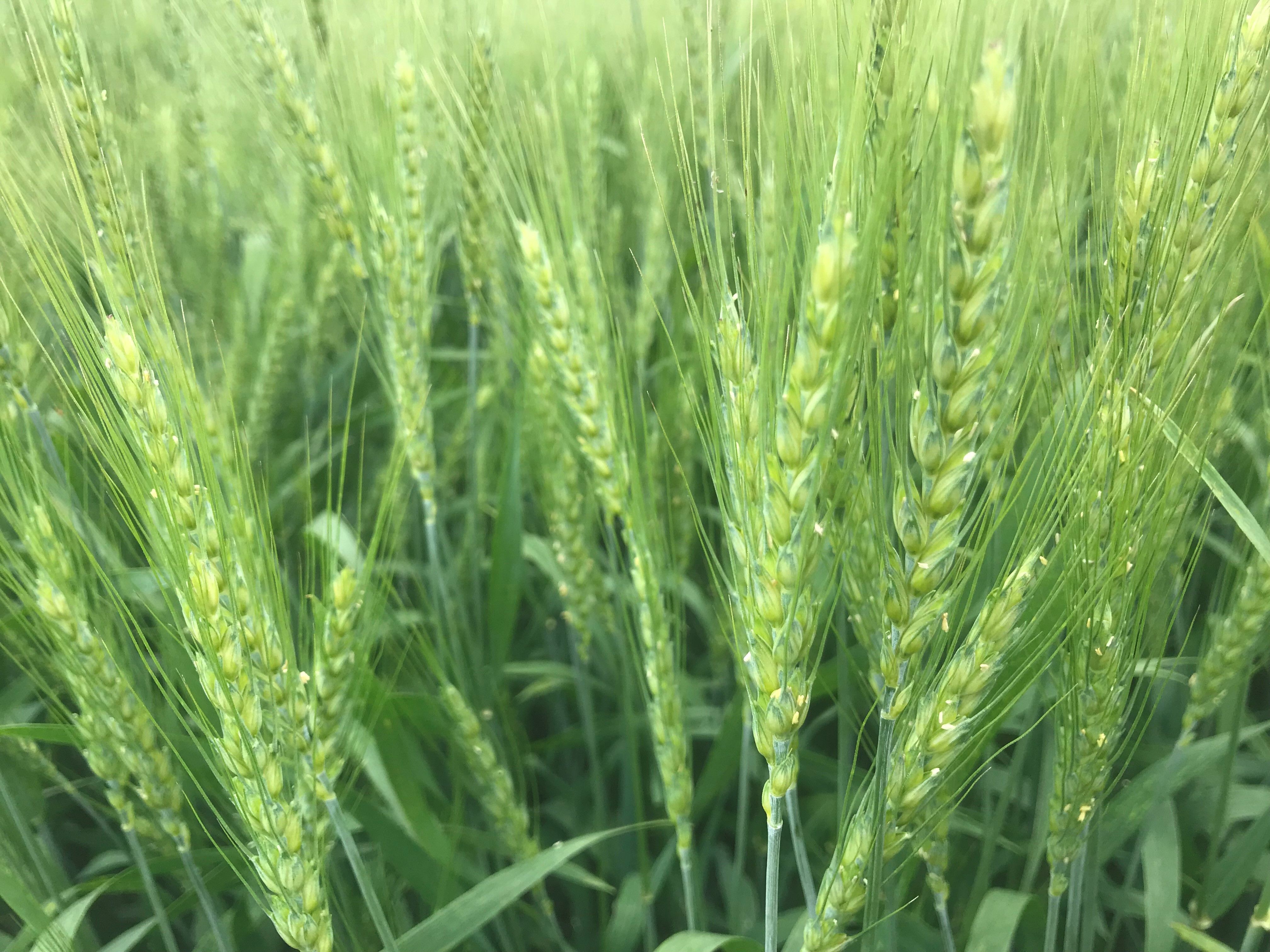 Huron County - Jeffery Krohn (June 3)
The crop is at the early flowering stage and rated a 6. It has been a dry spring, and drought is our biggest concern. Disease pressure is low as of right now, and some fields have been sprayed for head scab. The question is to spray or not to spray for head scab. Extremely dry conditions have greatly reduced our yield potential so far. The next week is expected to be 90 plus degrees during pollination, which will reduce yield potential even more. We have been watching for armyworm.
Sanilac County (Applegate) - Martin Nagelkirk (June 2)
Most wheat is rated as 8. Wheat is mostly ranging from early to full flower. Fungicide applications for Fusarium have begun. No armyworms were found. Powdery mildew continues to be the predominant disease—some beginning to be seen on the flag leaf. Dry conditions continue to stress the crop. If this continues and is paired with hot temperatures, significant yield losses may occur. We have lost some yield potential due to heat and lack of rainfall. However, we still could have decent yields if the weather is favorable throughout the grain fill.
Monroe County (Ida) - Mark Metz (June 2)
The crop is rated as 10. Wheat in the area is at Feekes 10.5.3 stage. All fieldwork is done. We have been running borderline too dry. Best looking wheat ever despite running historically dry. No drown out whatsoever. We will need one more rain in seven to 10 days to top fill. It could be a very nice crop.
Clinton County (Saint Johns) -Monica Jean (June 2)
Wheat is rated an 8 and is at the flowering stage in the area. There was a frost, but things seem fine.