Wheat watchers week of May 22, 2023
See how the wheat crop is progressing across Michigan this week.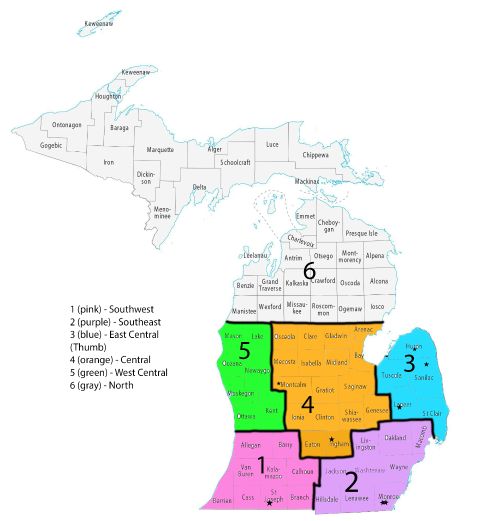 This report will come out weekly until we are through flowering across much of the state and then frequency will be bi-weekly through harvest. This report is only possible because of our agribusinesses and farmers who participate as wheat watchers. If you are interested in being a wheat watcher, especially if you see your area isn't represented, please reach out to Jenna Falor, Michigan State University Extension field crops educator, at falorjen@msu.edu.
Overall, reporters are seeing wheat stands in good condition ranging in Feekes growth stages 7-10.3, with a few fields hitting 10.5. All nitrogen has been applied and T1, T2 fungicides are in. This means a break in field work until anyone applying fungicides at flowering (T3). Across the state the lack of rain, while not a problem currently, is beginning to be a concern if it continues.
Southwest region
We had one wheat watcher reporting in from the southwest region covering all of St. Joseph County. Wheat is reported to be averaging Feekes 9-10 with a few more advanced fields at 10.5 but no anthers have been seen yet. There is no major disease or insect pressure and there are only a few fields that have unresolved weed issues. The southeastern portion of southwest Michigan received nearly 0.5 inches of rain last Friday which was needed, but rain isn't keeping up with crop water consumption. Irrigation continues in wheat fields where it is an option.
If you are interested in receiving southwest Michigan crop updates, MSU Extension field crops educator Eric Anderson puts out a weekly update through MSU Extension Field Crops news.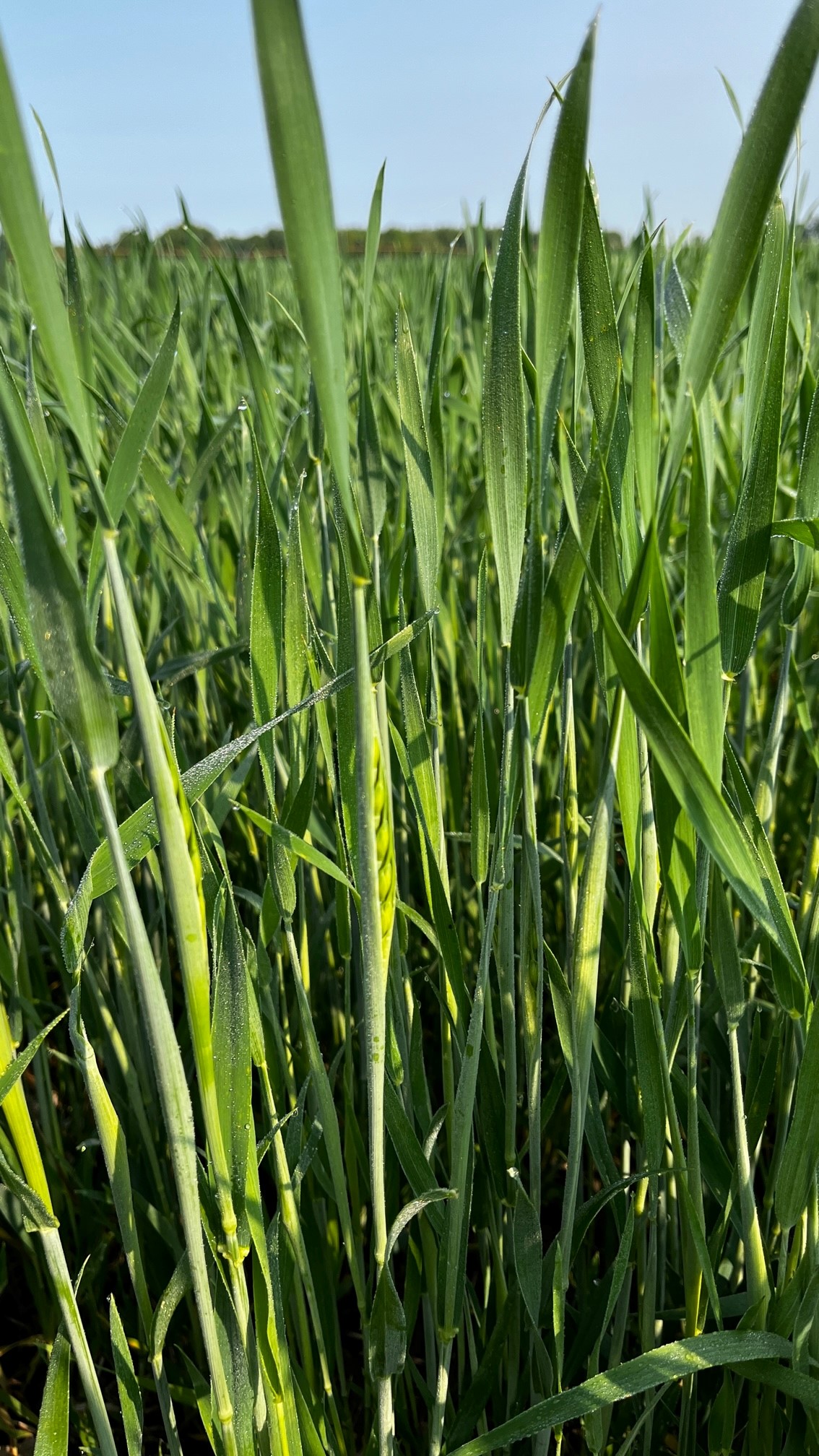 Southeast region
We had two wheat watchers reporting in, both located in Monroe County near Ida. They are reporting Feekes 10. All fieldwork in the area is done until flowering, when an application of fungicide may be made. One is reporting some mild disease pressure. The other say plants are short in stature from ongoing cold weather and too dry of conditions. Rain is needed.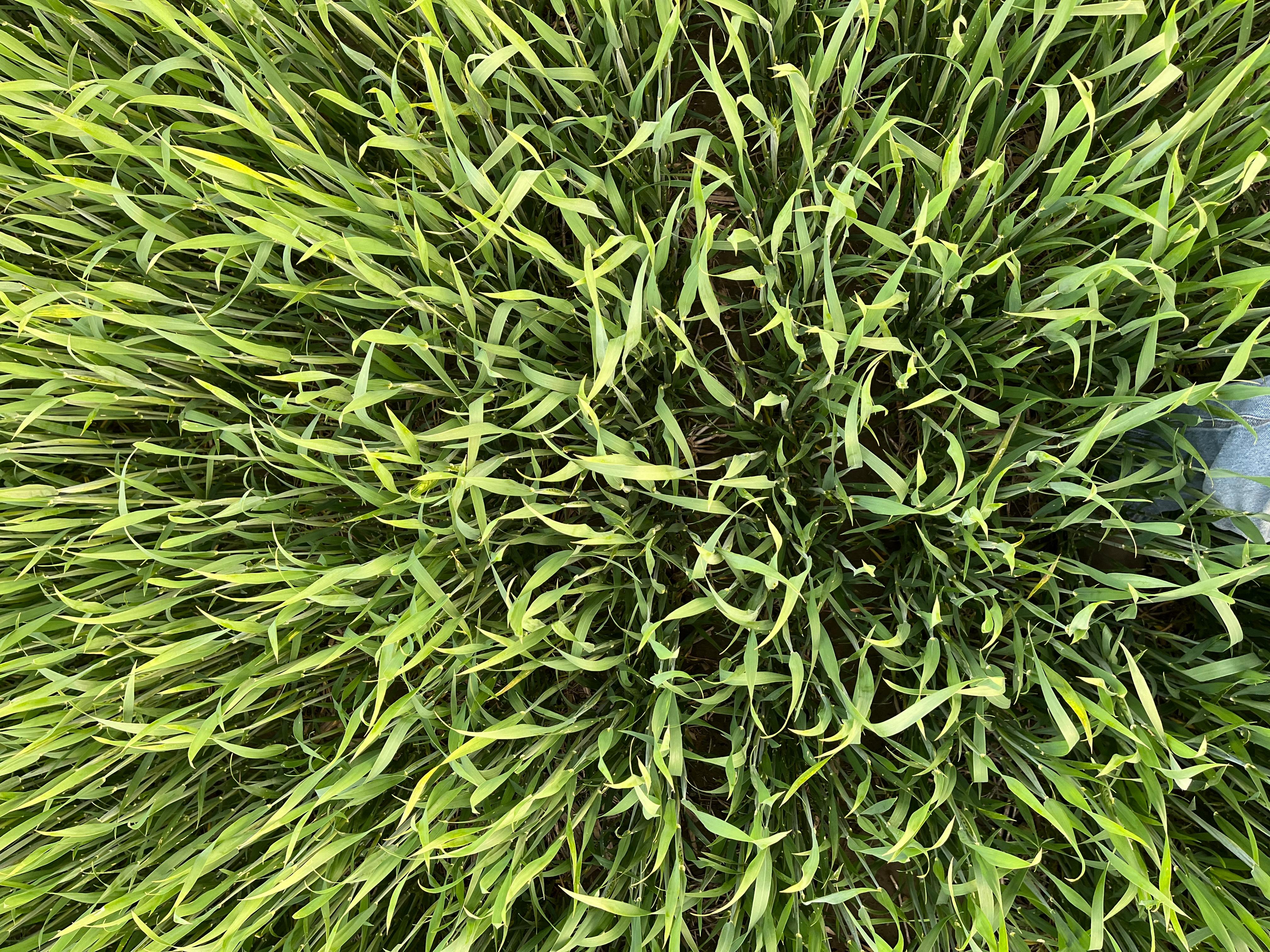 East central (Thumb) region
We had three wheat watchers reporting from the Thumb: one from Huron County near Ubly, one from Sanilac County near Deckerville and one from Lapeer County near Lapeer. The wheat near Lapeer is at Feekes 10, near Deckerville the wheat is Feekes 8-9 and near Ubly Feekes 8. The fieldwork is complete until flowering fungicides. No particular concerns with pest pressure at the moment. There continues to be cooler and drier weather, but the wheat watcher near Ubly reported 0.5 inches on Friday evening/night which was needed.
Central region
We had two wheat watchers reporting in from the central region. They were from Ingham County near Mason and Montcalm County near Stanton. The Montcalm County watcher is reporting Feekes 7-8 and Ingham reporting an average of Feekes 10 with a range from Feekes 9-10.3. Fieldwork is complete for the time being until flowering. Overall, insect and disease pressure is low. There are reports of some susceptible varieties with Septoria and powdery mildew. The Montcalm reporter isn't seeing any disease pressure and the crop looks good overall. The area has been dry and needs rain.
Updates on moth counts and crop conditions are given live each week on Wednesdays at 12:30 p.m. on the MSU Extension Field Crops Facebook page by Monica Jean.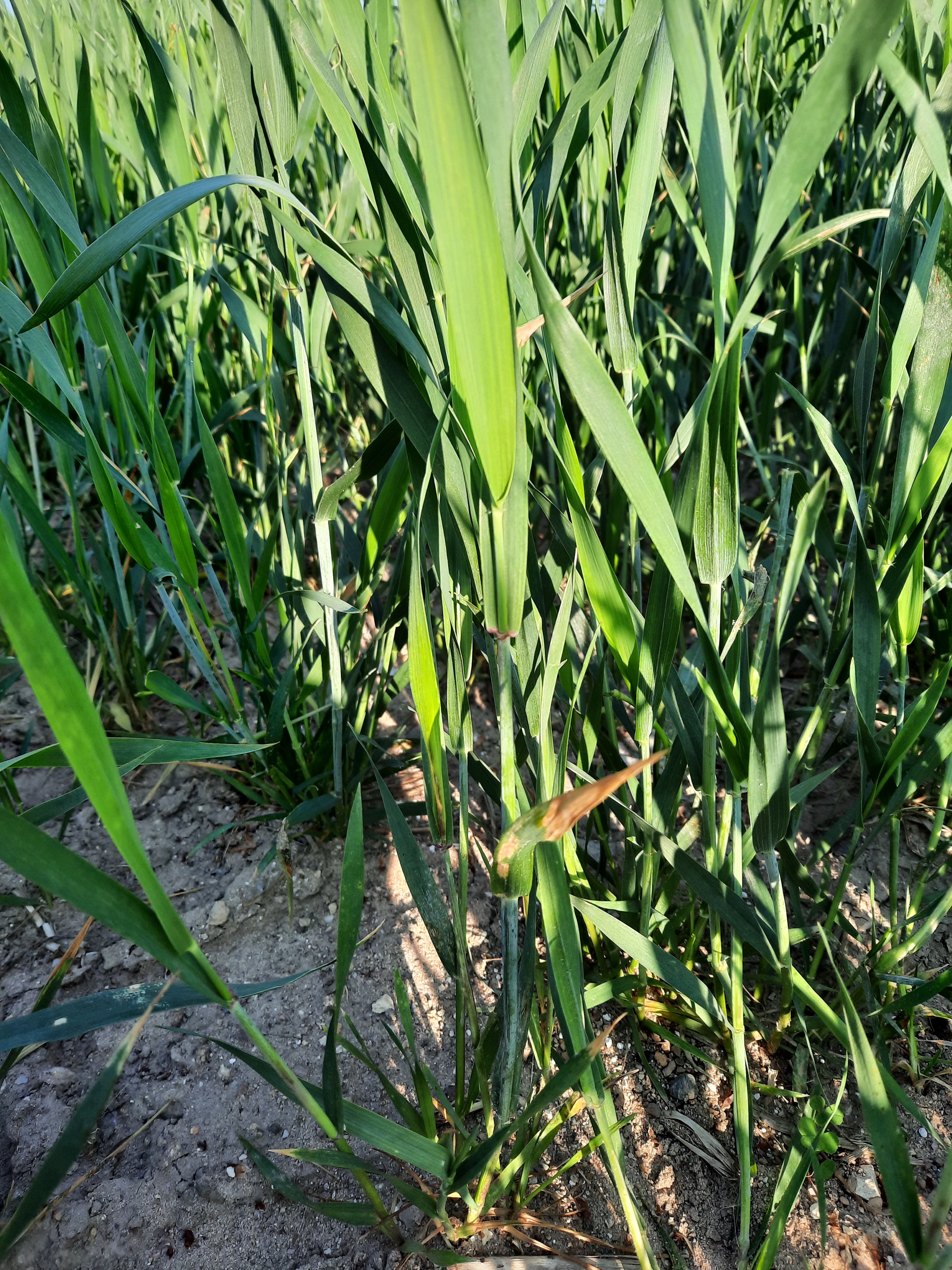 West central and north regions
We had no wheat watchers reporting from the west central or northern areas this week.
Extra notes from Dennis Pennington, MSU wheat systems specialist
We are now in a situation where rain is needed. If it remains dry, it will start to impact yield potential over the next week or 10 days. We need adequate moisture for pollination and grain fill. Wheat is progressing through the growth stages at a normal pace. While it may seem that it is developing rapidly, we are par with normal. Flowering is underway just to the south of us in Ohio. In another week to 10 days, we will be flowering around the Mason area. The image below is nearly Feekes 10.3 with the head half emerged from the flag leaf collar.