Wheat watchers week of May 29, 2023
See how the wheat crop is progressing across Michigan this week.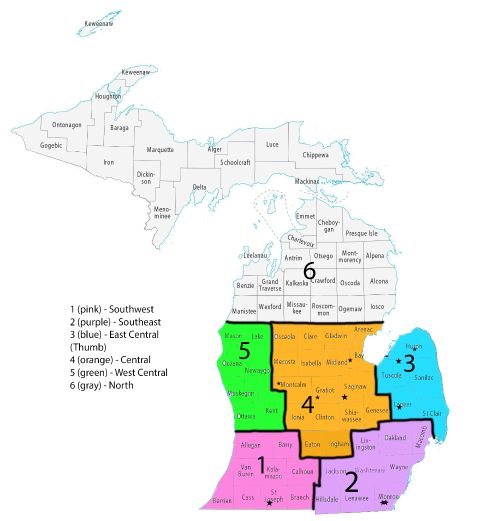 This report will come out weekly until we are through flowering across much of the state and then frequency will be bi-weekly through harvest. This report is only possible because of our agribusinesses and farmers who participate as wheat watchers. If you are interested in being a wheat watcher, especially if you see your area isn't represented, please reach out to Jenna Falor, Michigan State University Extension field crops educator, at falorjen@msu.edu.
Overall, reporters are seeing wheat stands in good condition ranging in Feekes growth stages 9-10.5.3. Field applications are completed except for those who have started a T3 fungicide down on the border. Across the state, the lack of rain is creating a concern with many areas having yield potential now being potentially affected.
Southwest region
We had one wheat watcher reporting in from the southwest region covering all of St. Joseph County. Wheat is reported to be averaging Feekes 10.5.1 with a range from 10.5 to 10.5.3. There is no major disease or insect pressure with only a small amount of powdery mildew being found. Dry corners have curled leaves and the lower leaves are firing where no irrigation has been done.
If you are interested in receiving southwest Michigan crop updates, MSU Extension field crops educator Eric Anderson puts out a weekly update through MSU Extension Field Crops news.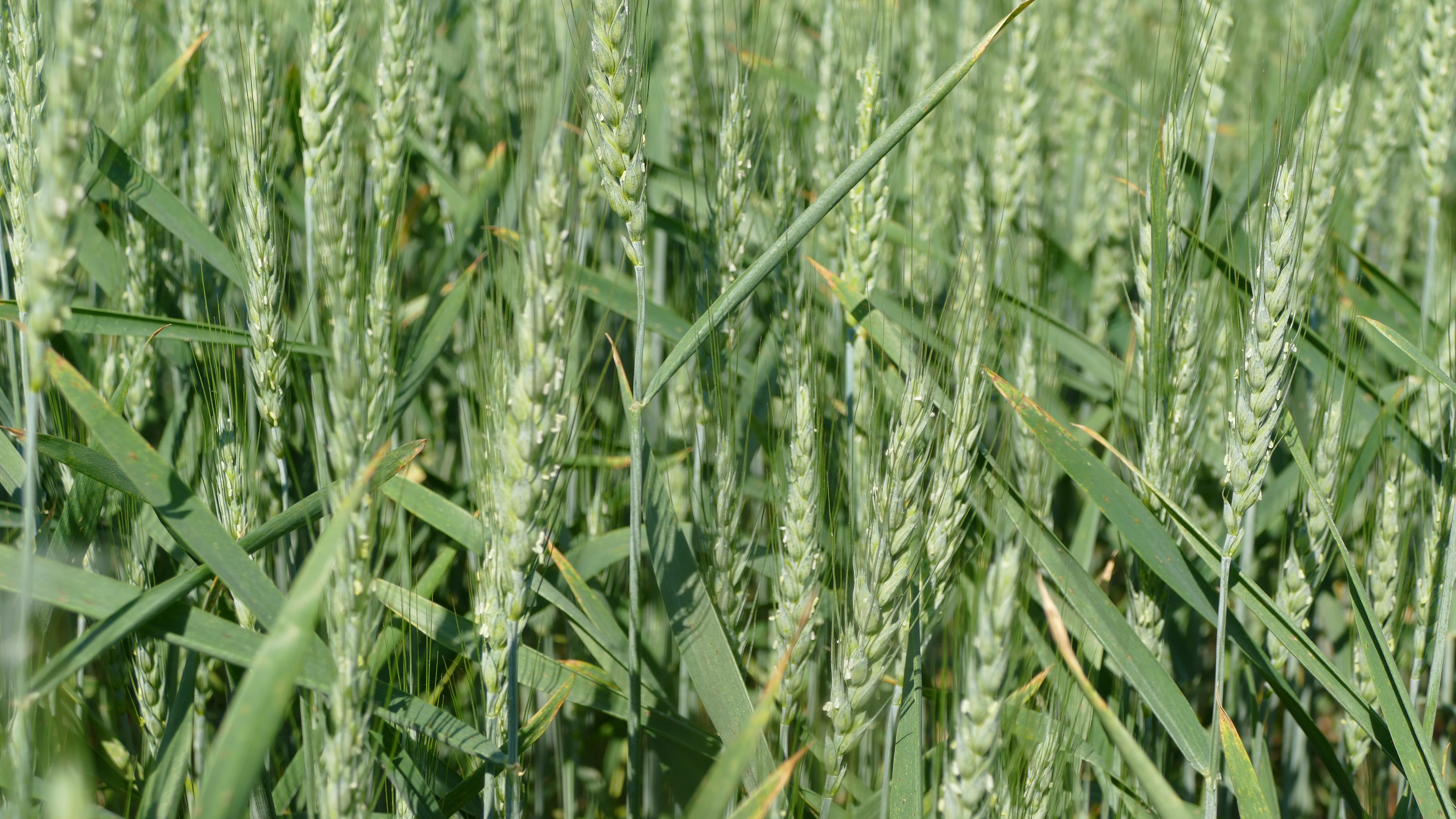 Southeast region
We had two wheat watchers reporting in, both located in Monroe County near Ida, Michigan. They are reporting Feekes 10.1-10.5. T3 (flowering) fungicides are starting to be applied for head scab. No disease pressure currently. Rain is needed. The wheat is starting to burn on the lighter soils. One wheat watcher says its questionable whether fungicide at flowering is needed because of extreme dryness. Yield loss is occurring and will accelerate over the next week with near 90-degree days.
East central (Thumb) region
We had three wheat watchers reporting from the Thumb: one from Huron County near Ubly, Michigan, one from Tuscola County near Cass City, Michigan, and one from Lapeer County near Lapeer, Michigan. The wheat near Lapeer is at Feekes 10.1, near Cass City the wheat is Feekes 9 and near Ubly Feekes 9-10. Fieldwork is complete until flowering fungicides. No concerns with pest pressure at the moment. Near Ubly, there is some light powdery mildew on the lower stems as well. It is dry and rain is needed. The wheat across the area isn't physically showing drought stress yet but potential yield will go down if rain doesn't occur soon to finish out the heads.
Central region
We had four wheat watchers reporting in from the central region. They were from Gratiot County near Middleton, Michigan, Bay County near Auburn, Michigan, Saginaw County near Chesaning, Michigan, and Montcalm County near Stanton, Michigan. The maturity ranges from Feekes 9-10.5 across this region. The Saginaw County wheat watcher is reporting Feekes 9-10.1, Bay County is reporting Feekes 10.1, Gratiot County is reporting Feekes 10.-10.5 and Montcalm County is reporting Feekes 10-10.5. Fieldwork is complete for the timebeing until flowering.
Overall, insect and disease pressure is low. There is a little Septoria/Stagonospora on lower leaves and powdery mildew on stems near the ground being reported near Chesaning. Some are planning to make a flowering fungicide application while others are planning to skip this application because of the dry weather.
The whole area is very dry. The watcher in Saginaw County is reporting that some wheat leaves are starting to roll like corn does when drought-stressed, which he has never seen before. The watcher in Bay County is reporting that the flag leaf has rolled on lighter soils and the lower leaves on these areas have turned brown/yellow. He reports that the wheat on heavier soils are still performing well. The estimate is 5-10% yield reduction at this point due to hot, dry weather. Rain is needed across the area but hopefully will be avoided during flowering.
Updates on moth counts and crop conditions are given live each week on Wednesdays at 12:30 p.m. on the MSU Extension Field Crops Facebook page by Monica Jean.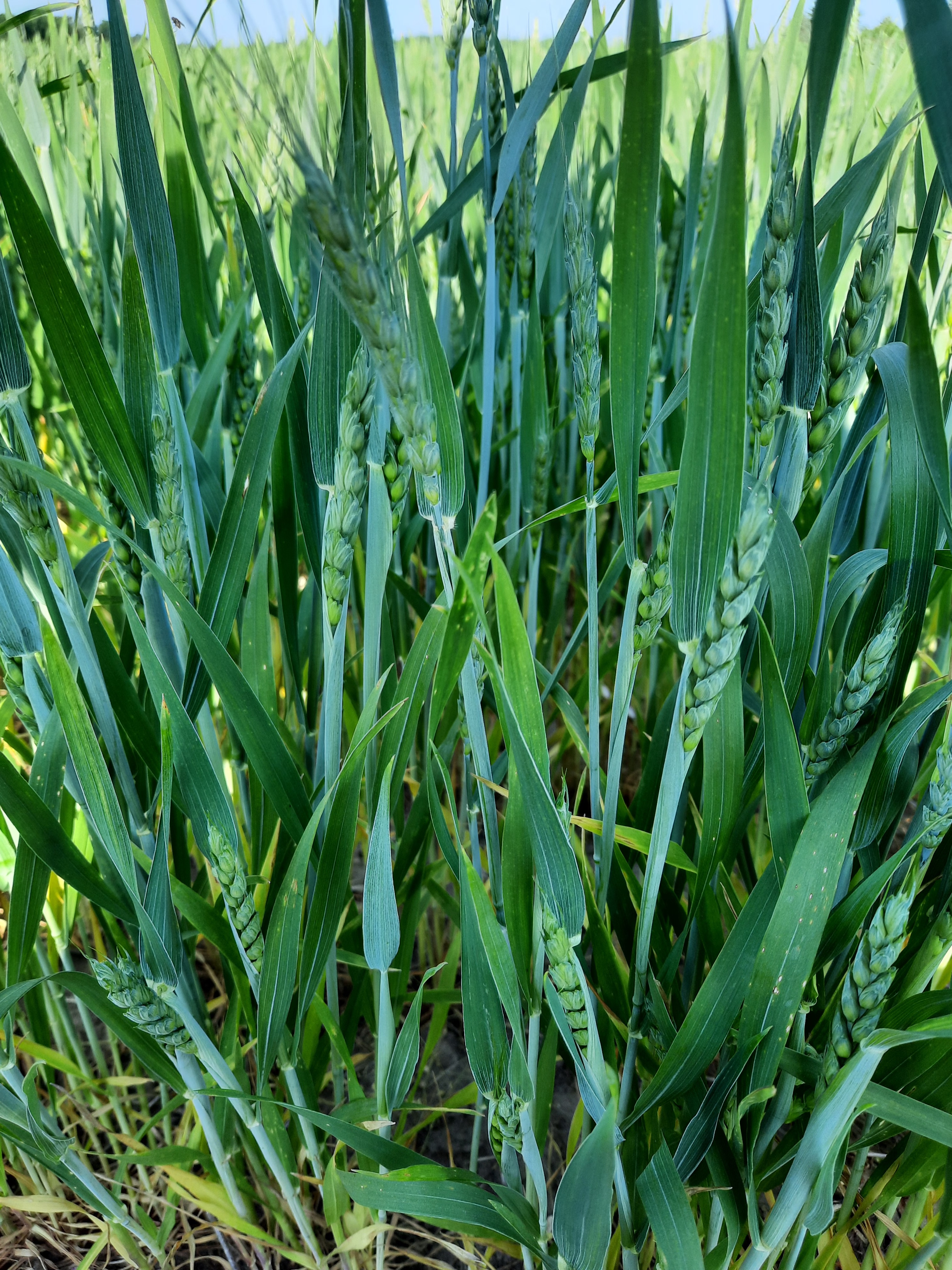 West central and north regions
We had no wheat watchers reporting from the west central or northern areas this week.