Wild mushroom certification course offered
Course offers foragers necessary certification for selling wild mushrooms.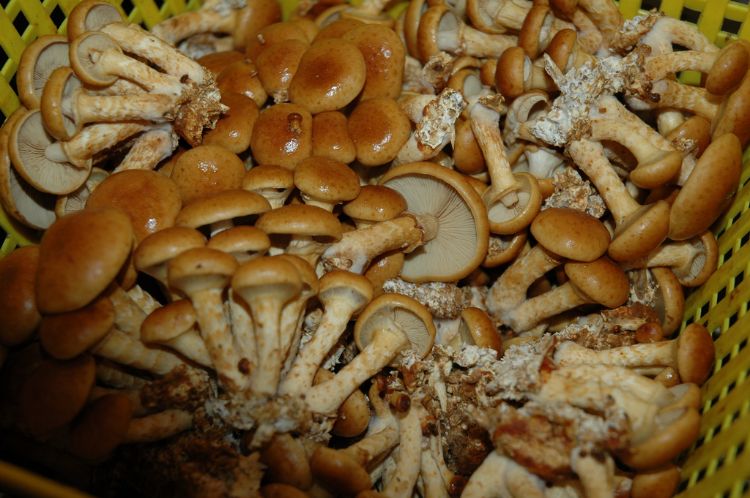 It's almost morel mushroom hunting season! Morel mushroom hunting is a popular pastime in Michigan; several festivals around the state celebrate the mushroom during this exciting time of year. In addition to morels, several other edible varieties grow in Michigan woods. If you are a commercial mushroom forager needing to obtain certification or just interested in learning more about mushroom identification, you are in luck.
A new series of wild mushroom certification courses will be offered throughout Michigan for those interested in becoming certified mushroom identification experts. In order to sell mushrooms that have been collected in the wild, the State of Michigan requires that foragers are certified experts in mushroom identification. The regulation has been contentious since there was a lack of consensus among farmers, foragers, farmers market vendors and Michigan Department of Agriculture and Rural Development (MDARD) on what constituted an "expert". Absent a sanctioned educational program to obtain certification, many foragers had to forego this important income stream.
Because even mushrooms that are considered "easily identifiable" can be mistaken for poisonous look-a-likes, this certification program is an important step to protect consumers and foragers alike. Fortunately, Midwest American Mycology Information, the Institute for Sustainable Living, Art, & Natural Design, the Michigan Farmers Market Association and MDARD have developed a curriculum that will provide commercial foragers with proper identification skills. These organizations will conduct educational trainings around the state this spring for anyone interested in becoming certified.
Led by expert mycologists, the certification curriculum will include an overview of the characteristics used for proper identification and specimens of multiple varieties for viewing and identification. The cost for the day-long course is $175 for those seeking to obtain certification. Certification will only be provided to those who score 80 percent or higher on an identification exam. Certifications will be effective for five years. For those who are not interested in becoming certified, but are interested in learning, the cost is $85.
Dates and locations for the trainings include:
Saturday, April 18, 2015, 9 a.m. – 5 p.m. Constitution Hall 525 W. Allegan Street, Lansing, Michigan
Saturday, May 2, 2015, 9 a.m. – 5 p.m. Marquette Food Co-op, 502 W. Washington Street, Marquette, Michigan
To register for a session please visit: www.midwestmycology.org
For more information on Mushroom identification, please check out these popular Michigan State University Extension bulletins: "May is Morel Month in Michigan" E-2755 and "Don't Pick Poison" E-2777.